MISURA is a brand that specializes in producing high quality products that have one goal: to make life easier for its users. This is one of the latest models that has won the hearts and excellent reviews of its current users. The holder is designed to securely hold your device in place and allow you to use it comfortably and without any hassle. In this article, we will discuss the benefits of the MISURA ME22 mount in detail.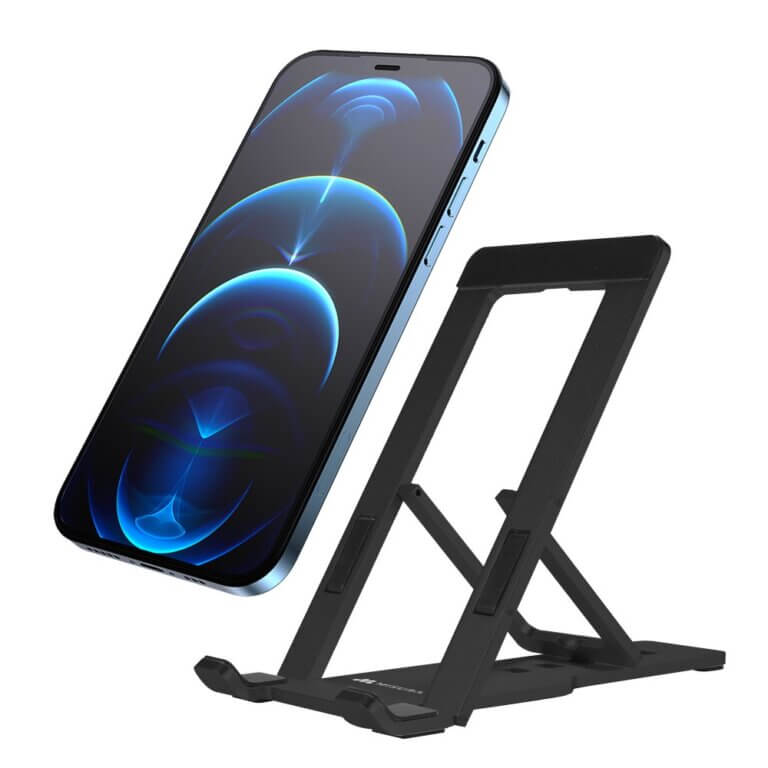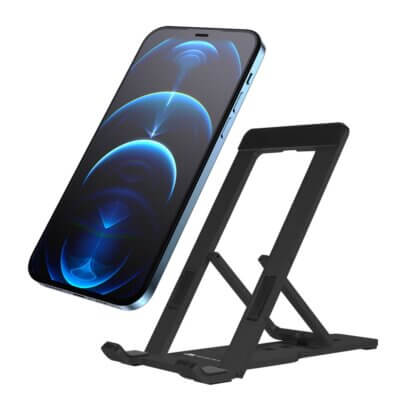 Design and quality
The MISURA ME22 is designed with durability and functionality in mind. The holder is made from high quality materials that are designed to last not years, but decades. The ME22 holder is designed with a sturdy base that provides stability and ensures your device stays in place. The mount also features adjustable arms that accommodate a variety of phone and tablet sizes. The arms can be adjusted to hold devices ranging in size from 4.5 to 7.5 inches, a range that can easily accommodate all types of mobile phones and tablets available on the market today.
Easy to use
One of the main advantages of the MISURA ME22 holder is that it is very easy to use. The holder can be attached to any flat surface using the suction cup. The suction cup provides a strong grip that keeps the holder firmly in place. The holder can also be rotated 360 degrees, making it easy to use the device in portrait and landscape mode. This is ideal for watching your favourite movie or TV show, for example. The adjustable arms also make it easy to insert and remove your device from the mount. MISURA always strives to maximize the ergonomics of its products, and thanks to the ergonomic design of the ME22 stand , you'll relieve neck, back and wrist fatigue as your mobile or tablet will be placed directly in front of your eyes in the stand.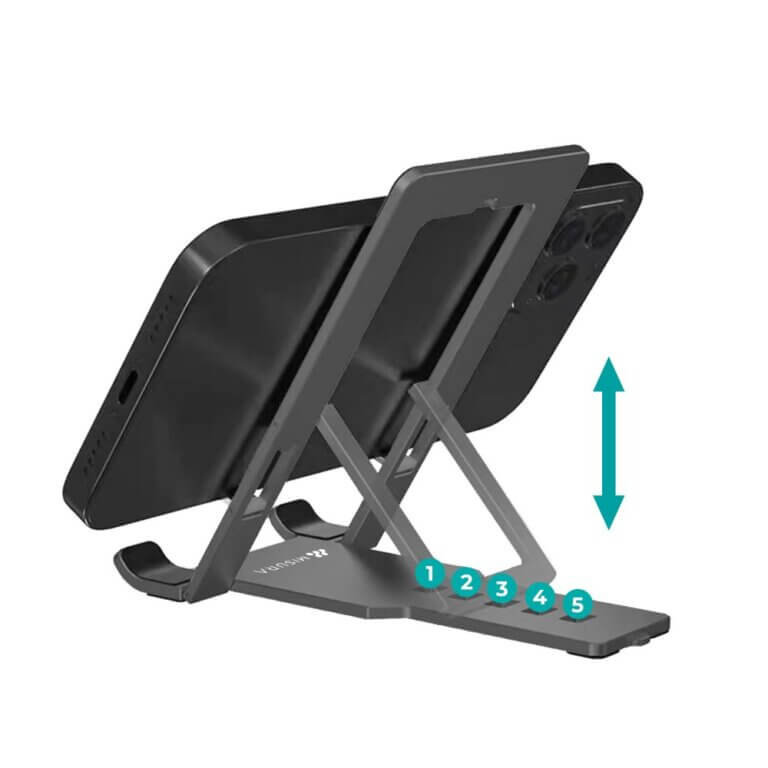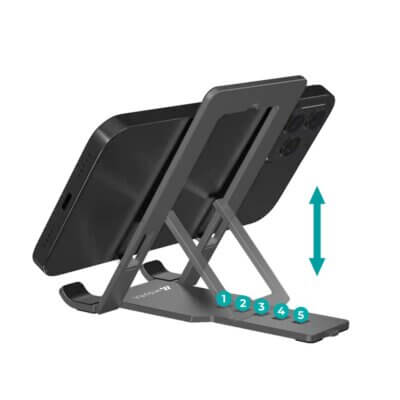 More angles, more freedom
The MISURA ME22 stand is designed for both horizontal and vertical use. This makes it easier and more precise to adjust the viewing angle that best suits the ergonomics of your environment. The horizontal position is particularly suited for watching movies and TV series.
Other benefits of the ME22
At MISURA, every product is designed with every last detail in mind. This is demonstrated with the ME22 stand, for example, by the fact that it is designed in such a way that it does not restrict charging during use. At the same time, the stand is designed to improve the airflow around your device to better cool it. In other words, you won't find your device overheating while using the stand, as happens with some laptop stands designed without ventilation, for example.
The ME22 also features non-slip pads that not only keep the stand firmly in place, but also protect your desk from scratches.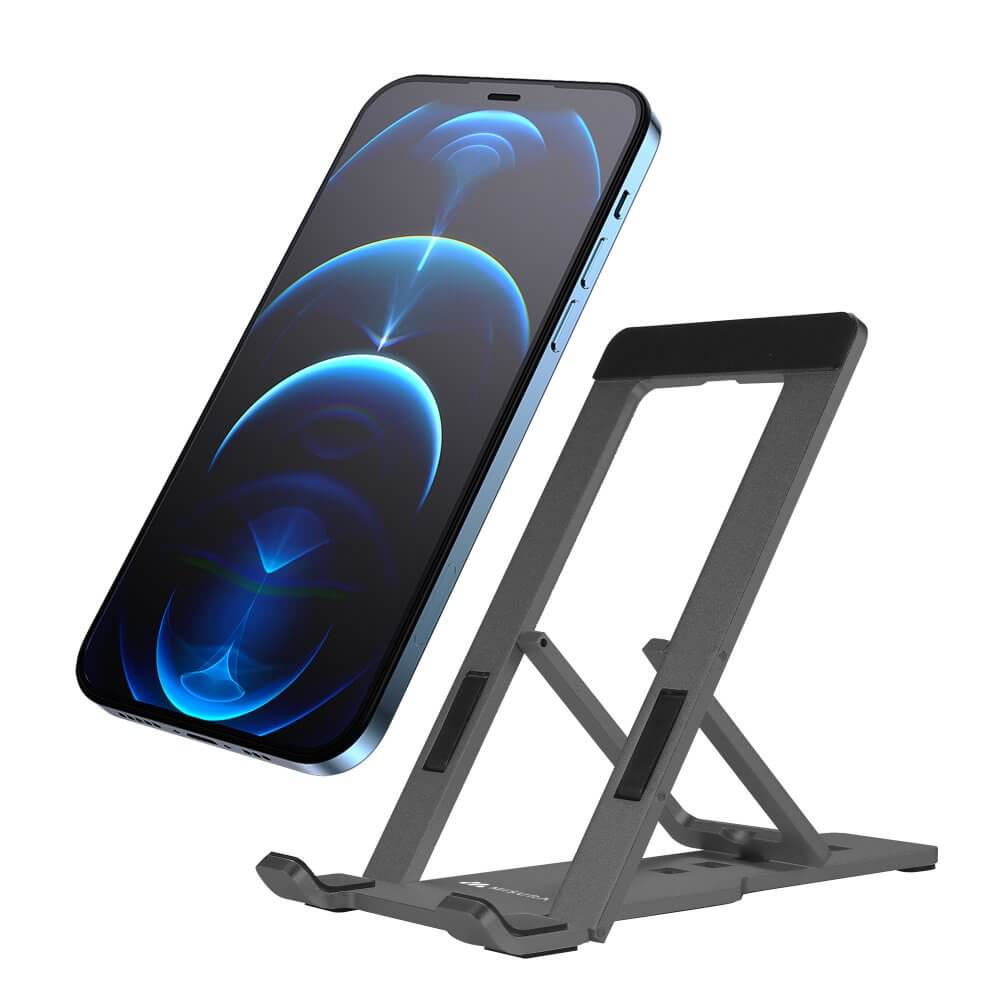 MISURA mobile phone and tablet stand ME22-SPACE GRAY
Stand for mobile phone and tablet ME22 5,8-12,9″. Made in aluminum construction with an ergonomic design that allows the most comfortable viewing angle of 40-70…
You can easily take it with you anywhere
Another advantage of the MISURA ME22 is that it is very portable. The holder can be easily disassembled, so you can easily carry it with you wherever you go. The holder is also very lightweight, making it easy to carry in a bag or backpack.
Conclusion
The MISURA ME22 is an excellent phone and tablet holder that offers a number of benefits to its users. The holder is designed with durability, functionality and ease of use in mind. It is compatible with a wide range of devices and can adapt to different screen sizes. The mount is also designed with multiple viewing angles, making it easy to find the perfect angle for your device. Overall, the MISURA ME22 mount is an excellent accessory for anyone who uses a mobile device or tablet and desires maximum comfort when using it at home or in the office.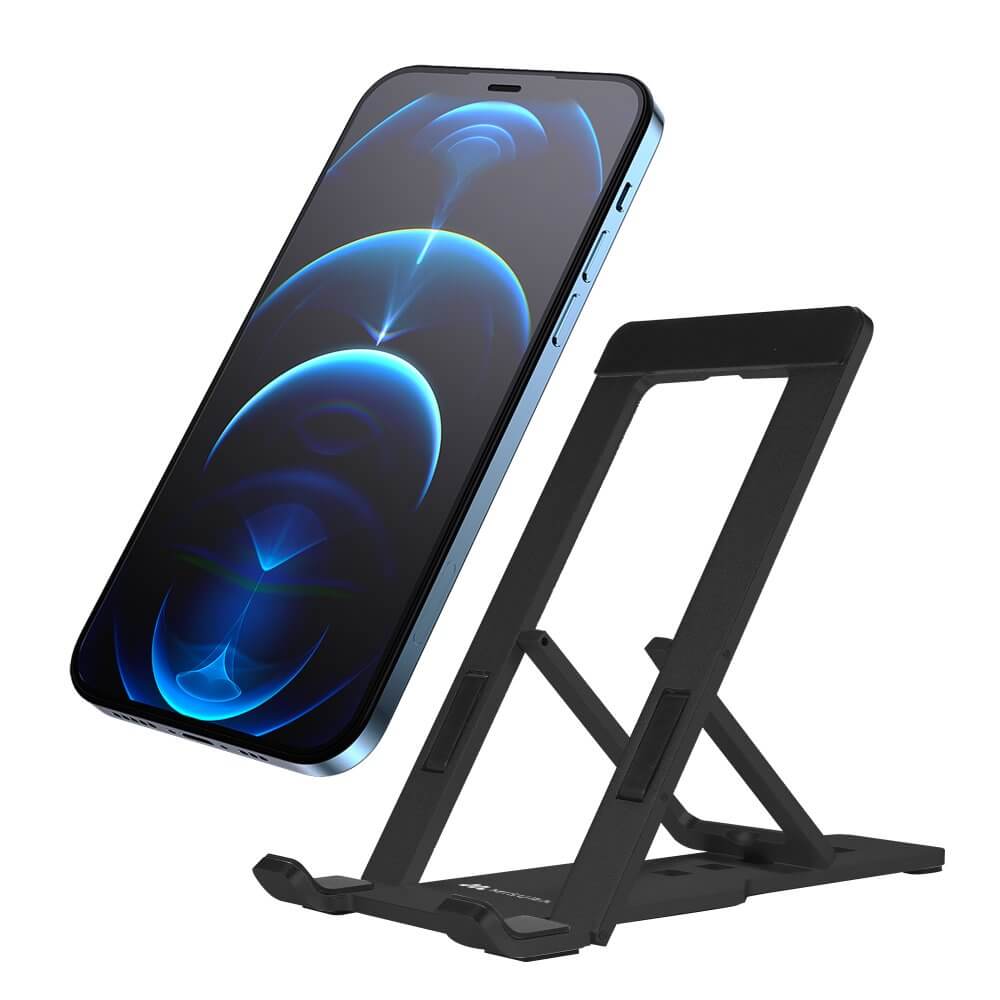 MISURA mobile phone and tablet stand ME22-BLACK
Stand for mobile phone and tablet ME22 5,8-12,9″. Made in aluminum construction with an ergonomic design that allows the most comfortable viewing angle of 40-70…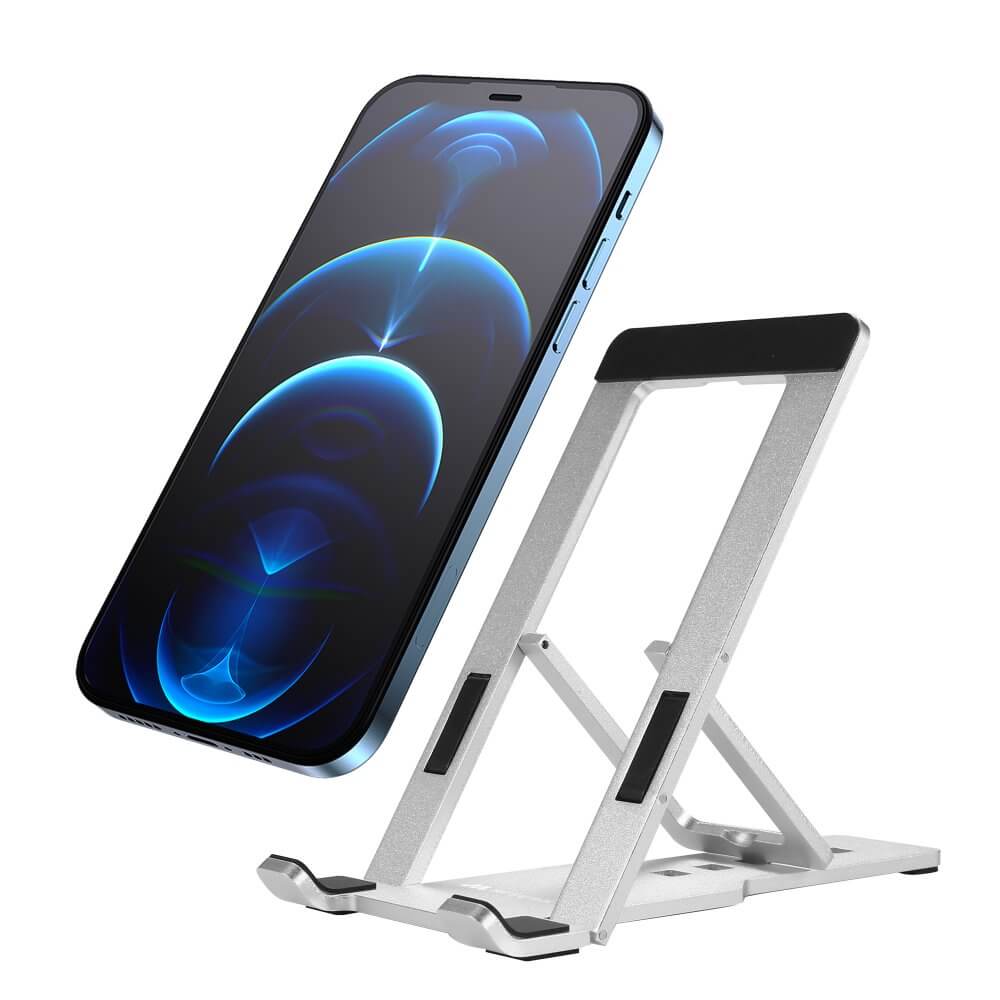 MISURA mobile phone and tablet stand ME22-SILVER
Stand for mobile phone and tablet ME22 5,8-12,9″. Made in aluminum construction with an ergonomic design that allows the most comfortable viewing angle of 40-70…