MISURA is a renowned brand not only in the world of ergonomics, but also in the segment of electronics and accessories. It is also known for the production of innovative and high-quality phone and tablet holders. The ME19 is one of its latest models and has quickly become a favorite among consumers. In this article, we will take a detailed look at the benefits of the MISURA ME19 holder and highlight its unique features and advantages over other similar products on the market.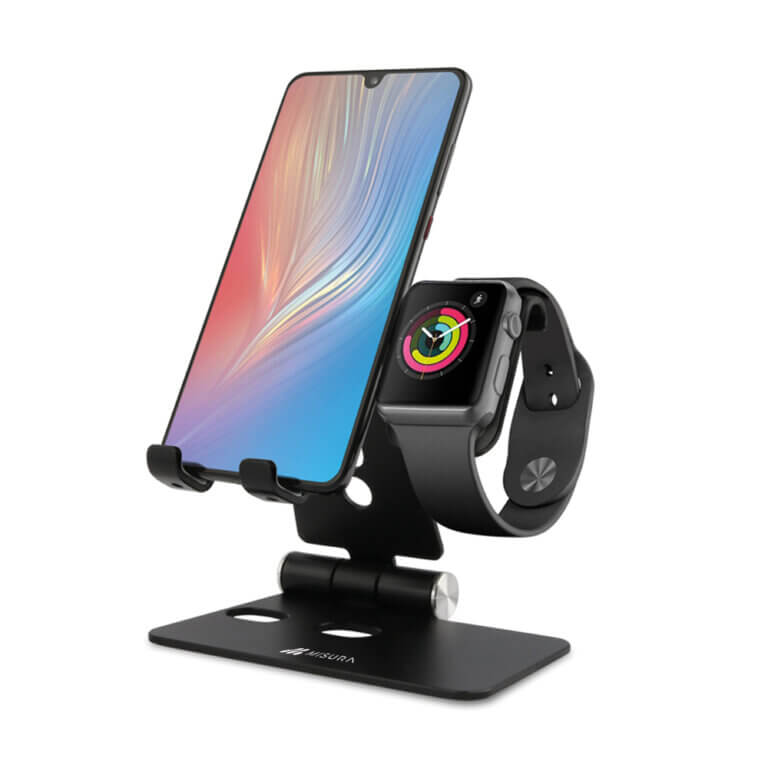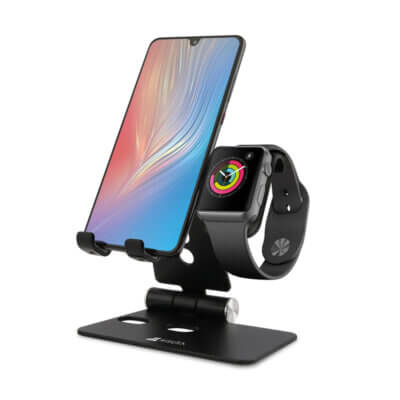 Design
When it comes to the things we put on our desks, whether at home or in the office, design is one of the criteria we use to make decisions, whether consciously or subconsciously. The MISURA ME19 is a well-designed phone and watch holder that not only looks very good, but is also durable and functional. The holder is made of high quality aluminium alloy, ensuring its durability and longevity. The base of the holder is designed to be stable and provide a firm grip that keeps the holder securely in place. It also protects your desk from scratches thanks to the non-slip backing. The ME19 holder is designed to accommodate the full range of today's smartphones and watches. These in turn are held in place by a silicone layer, so you don't have to worry about your devices falling off when they hit your desk.
Ergonomics
The ergonomic design of the ME19 stand brings welcome relief from pain and fatigue in the neck, back and wrist areas. The stand places your devices at eye level, guaranteed to enhance user comfort. No longer will you have to tilt your head looking at the display of your phone lying on the table.
Other advantages of the ME19 stand
The ME19 stand was made with better cooling of your mobile phone and watch in mind. Its construction is designed to increase airflow around the device, thus lowering its operating temperature and preventing overheating. The stand also does not restrict charging in any way.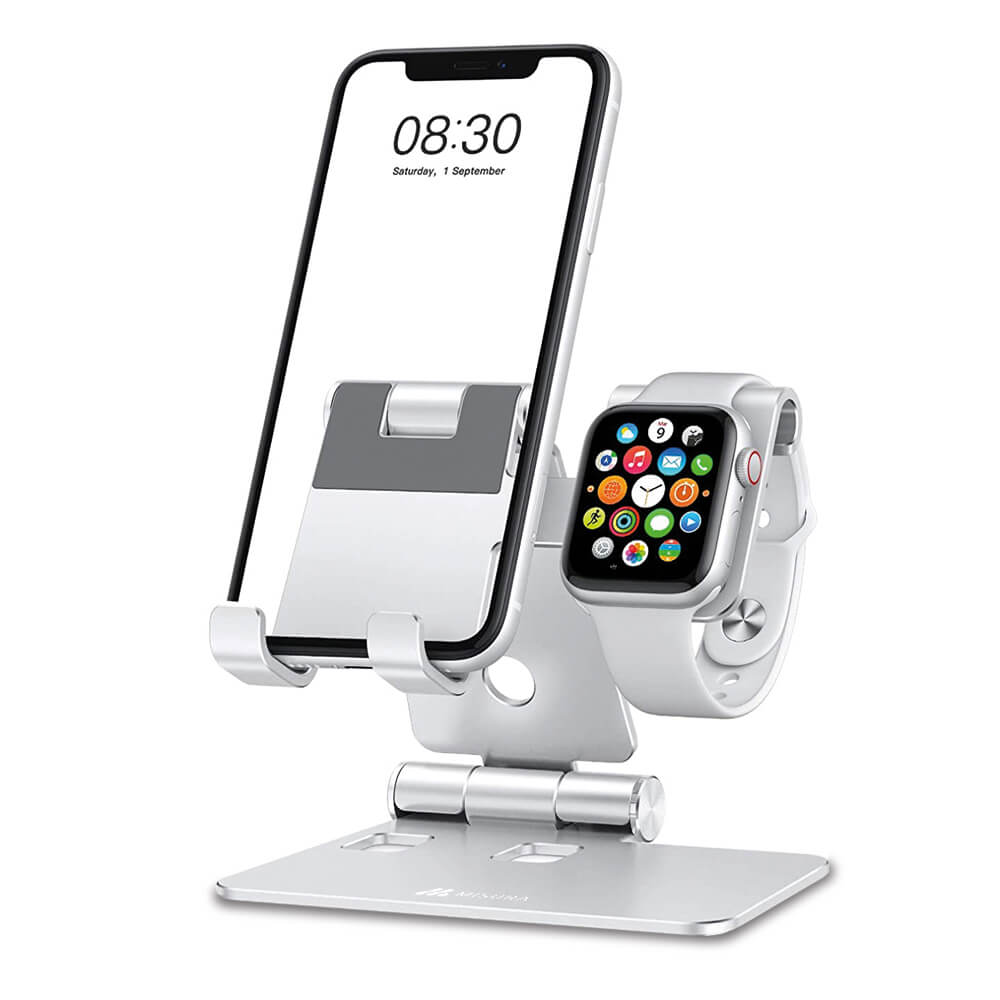 MISURA stand for mobile phones and watches ME19-SILVER
Ergonomic stand for mobile phone and watch ME19, width: 80 mm, length: 130 mm, adjustable height: 25-130 mm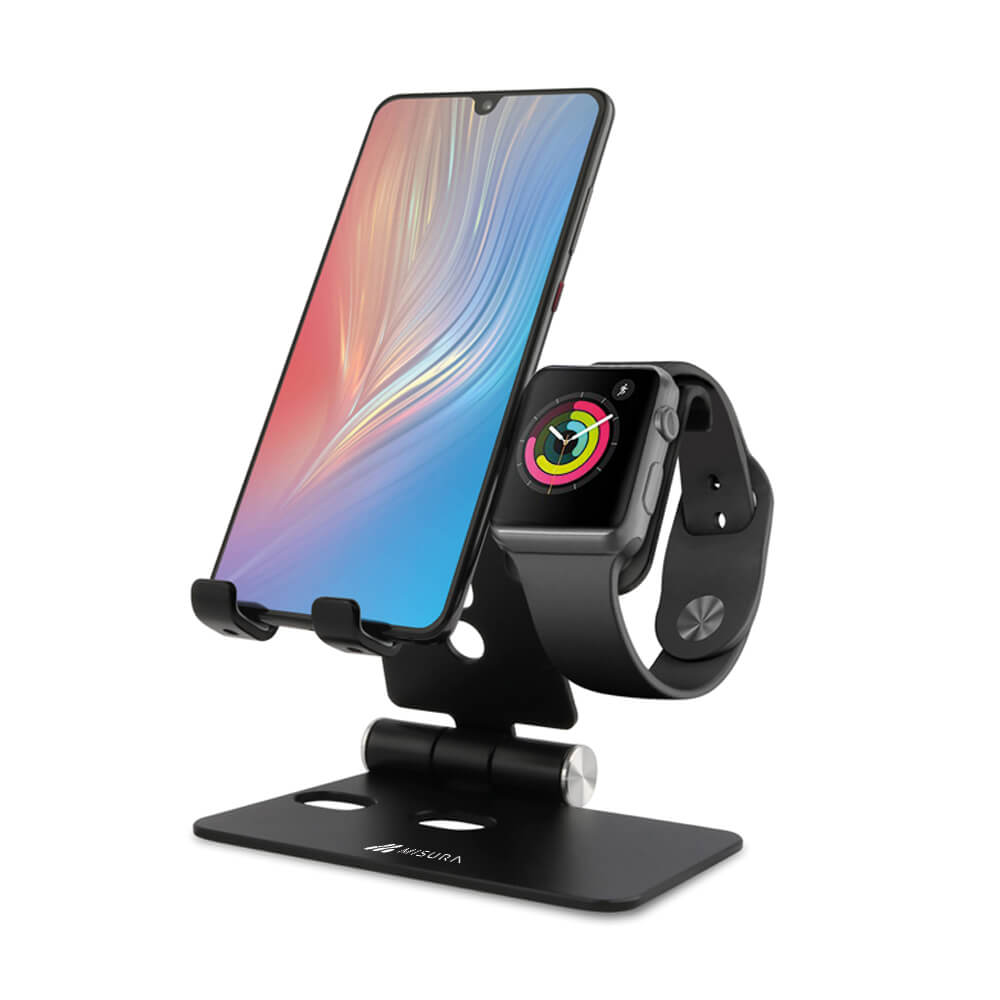 MISURA stand for mobile phones and watches ME19-BLACK
Ergonomic stand for mobile phone and watch ME19, width: 80 mm, length: 130 mm, adjustable height: 25-130 mm