Working from home or homeoffice has become almost the working standard of today for various office occupations after two years of commodification. Whether it's your personal choice or you've had to stay at home due to an employer's decision, it's advisable to prepare a pleasant, comfortable, practical and beautiful space that allows you to work efficiently and focused without distractions
Even if you seem to be able to do your work easily lying down on the couch or at the kitchen table, this is not the best position for your body in the long run. Plus, it may not even work well during an important online business meeting.
The available space and the size of the apartment you have play an important role when planning and setting up your home office. Do you have a whole room at your disposal , or can you only allocate a small corner for your work? Clearly, having your own home office will guarantee you more privacy and allow you to better organize your desk and customize your furniture. But not everyone has such options. Many families live in apartments with one or two living rooms.
MISURA products for a powerful homeoffice
In the morning, your living room or kitchen becomes a homeoffice, and after working hours, the study is once again a living room, kitchen or even a bedroom. MISURA has developed several products to make working at home easier
Laptop stand
One of them is the laptop stands, which will make your cleaning space much easier. With MISURA's ergonomic stands, you can make your home as comfortable as your office and have the opportunity to turn your workspace back into a living space in the evening.
The HOME stand holds the laptop upright. If you connect an external screen, keyboard and mouse, the stand gives you more working space and can increase your efficiency.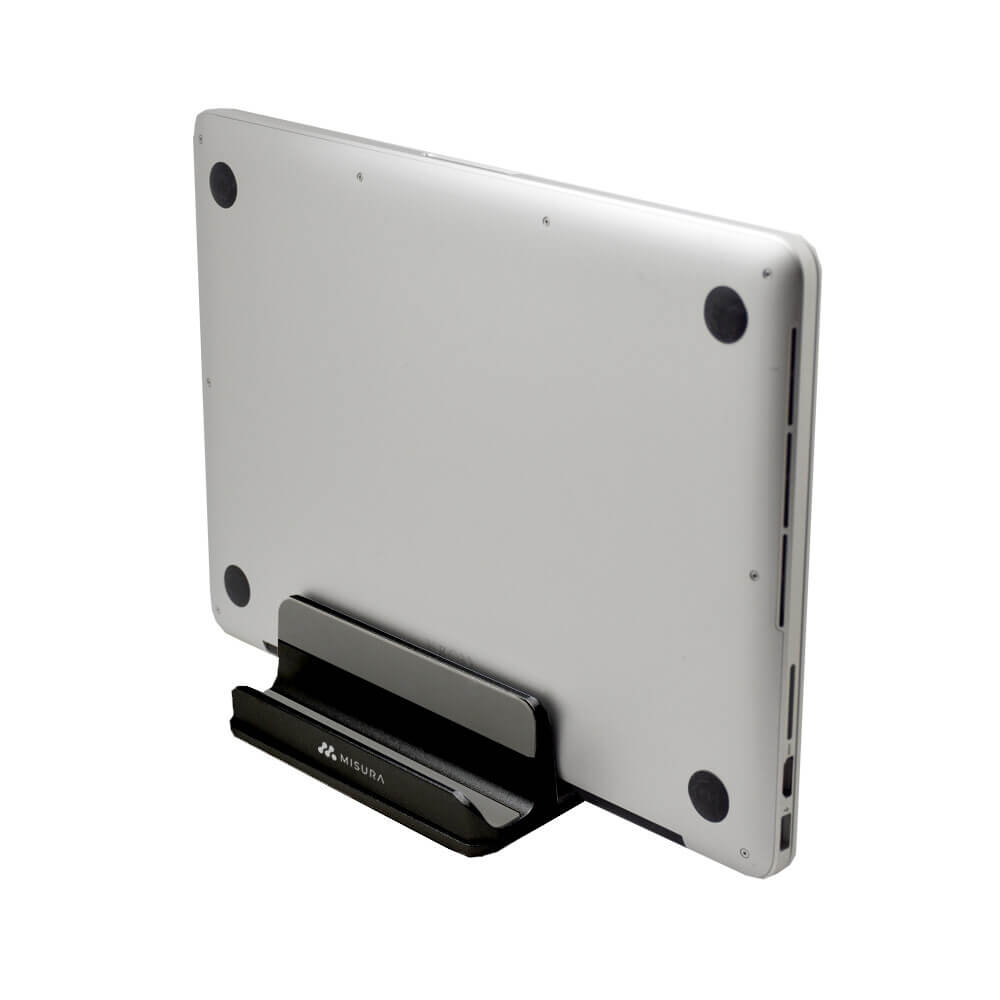 Laptop stand MH01
For all sizes of laptop, tablet, mobile phones. Silicone inserts, adjustable inner opening width (22-70mm).
Dual monitors
Another interesting feature is the very practical portable dual adjustable monitors from MISURA, which enlarge one laptop monitor screen to three. With this revolutionary product, which is unique in the Czech Republic and Europe, you will find it easier, clearer and more efficient to work because you can move individual windows to two additional screens. The MISURA monitor is easily portable, so you can easily snap it in two movements and put it in your bag next to your laptop. You can choose from three size options.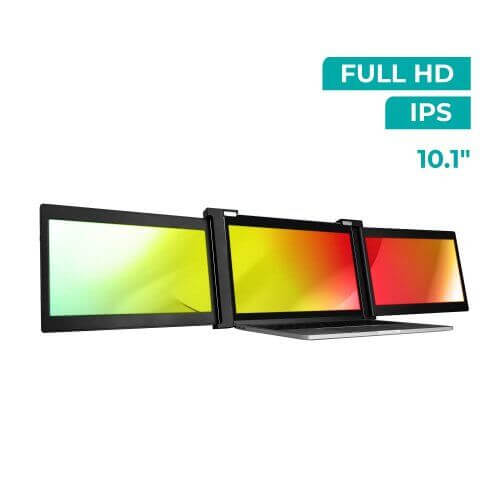 Portable LCD monitor 10.1″ for laptop
Full HD, IPS, 350cd/m2, USB-C, HDMI, Low Blue mode. Suitable for laptops 10.1″ to 13.3″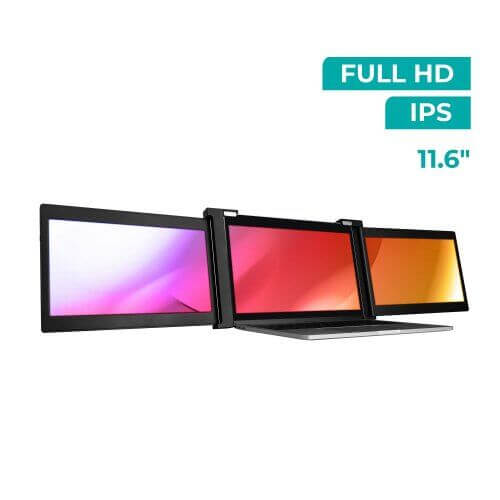 Portable LCD monitor 11.6″ for laptop
Full HD, IPS, 230cd/m2, USB-C, HDMI, Low Blue mode. Suitable for 13.3″ to 16.1″ laptops.
Laptop stands – MISURA ERGO
Another handy tool for equipping your home office for homeoffice are laptop stands.At MISURA we have about 20 different models and types in a range of MISURA HOME a MISURA ERGO that are suitable for your work from home. You can choose from home stands that are neither adjustable nor collapsible, and then portable stands that you can take with you wherever you go and are also useful as "lecterns" if you are giving a lecture and need to talk to people while being able to see or handle your laptop without having to bend down all the time.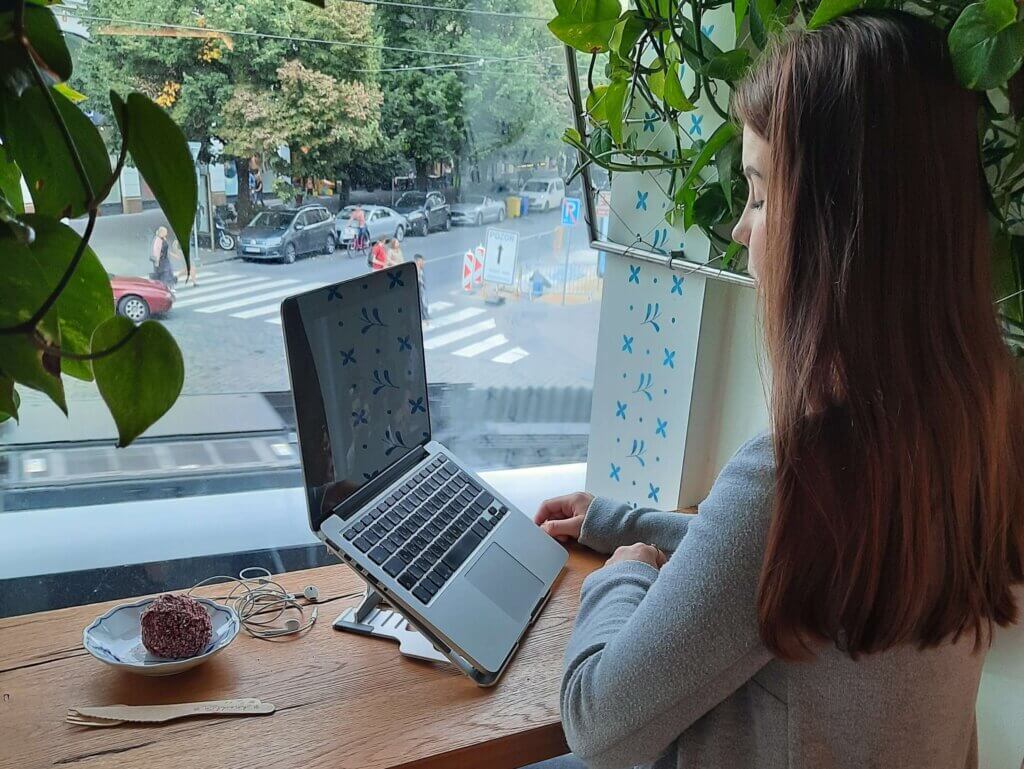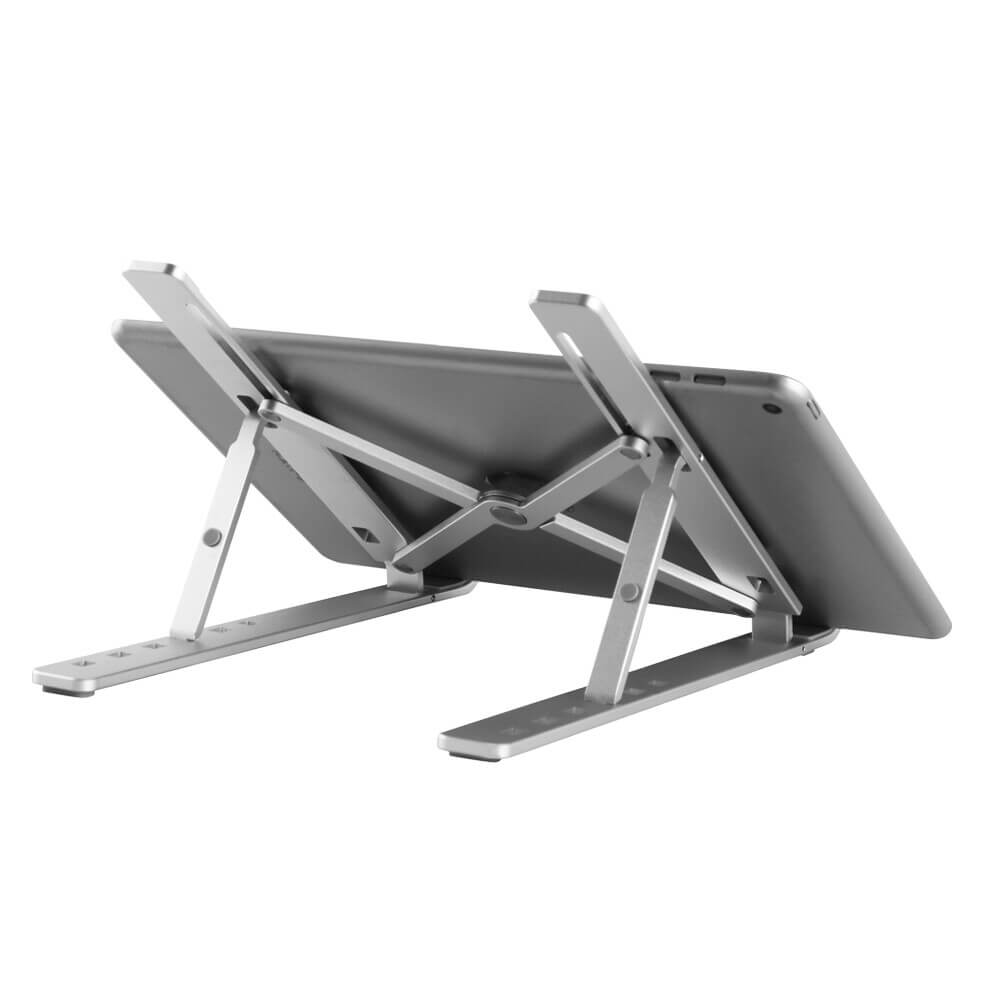 The ergonomic laptop stands from the MISURA ERGO range are useful to keep your computer at the right eye level when working, so you don't slouch over your computer or get a sore back. Thanks to the higher monitor, you also have a tilted keyboard, saving your shoulders and helping to prevent carpal tunnel and wrist or elbow inflammation.
They are also ideal, as mentioned above, for speakers to keep track of what they need to present to people in a lecture, while not slouching and maintaining eye contact with the audience
For the home office, the ME11, ME16, ME09, ME06, ME10, ME14, or ME08 types of laptop stands are suitable. They will make your laptop monitor up to eye level, and you can easily attach a keyboard to make your hands more comfortable and not suffer in the long run. Customize your work according to the size of the space in your home.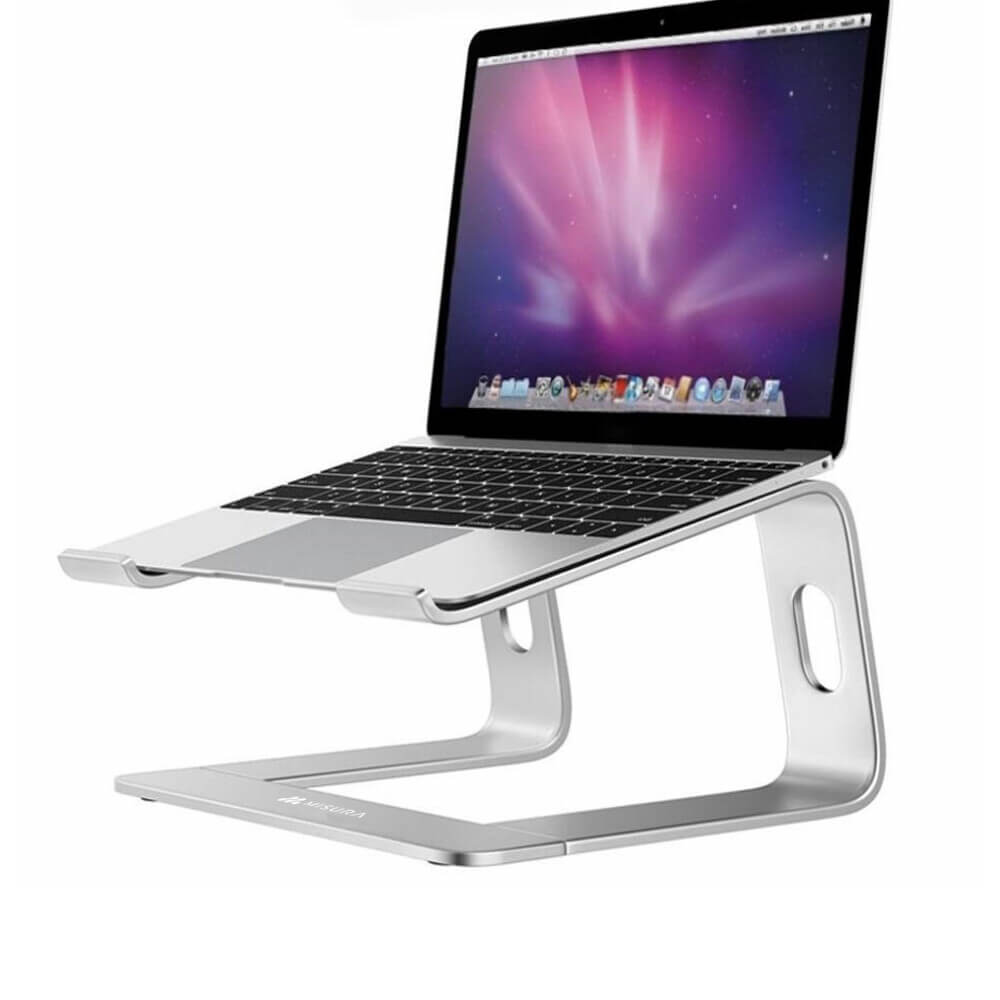 Ergonomic laptop stand ME08
Ergonomic and portable laptop stand ME08, suitable for devices up to 17″ and smaller, great airflow, non-slip feet.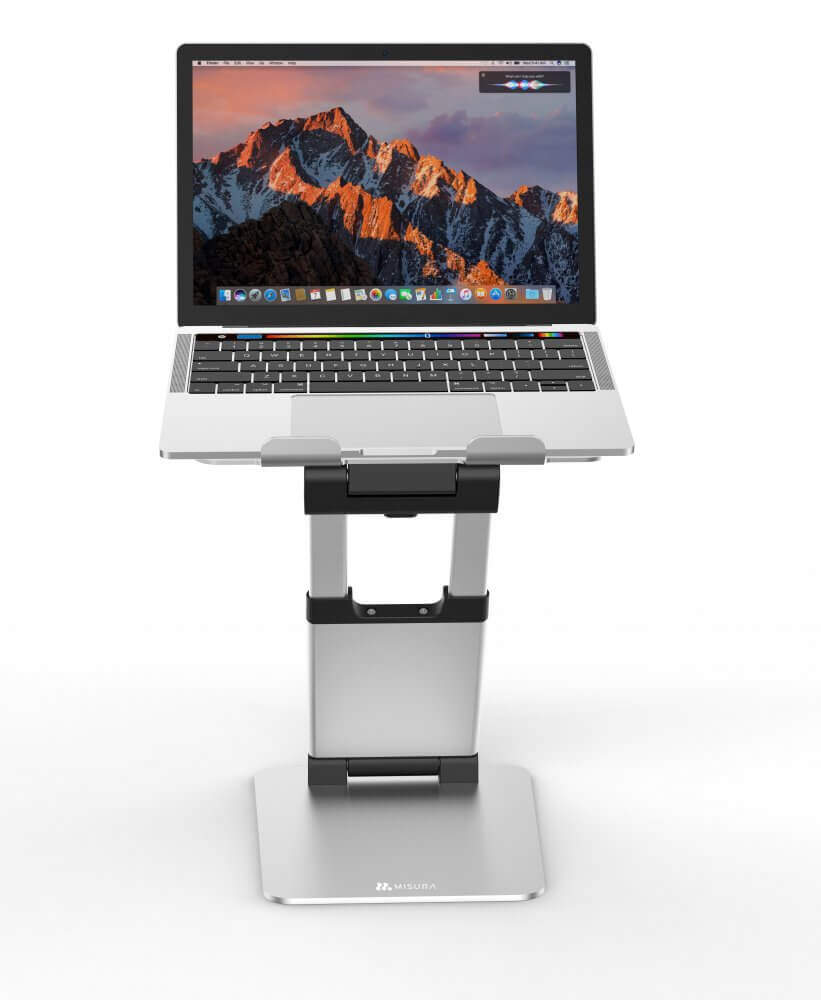 Ergonomic laptop stand ME11
Ergonomic laptop stand ME11, size: 285 x 290 x 45-360 mm, adjustable height: 45-360 mm, colour: silver, suitable for devices 15.6″ and smaller.