Wireless charging has been one of the most popular technological innovations on the market recently. The use of such charging is quite simple. Basically, you just need to put your mobile phone on the "charging" pad, the phone activates itself and starts charging. Due to its simplicity, this process is very popular and increasingly demanded by users themselves, so it is not surprising that there is a growing interest among mobile phone manufacturers to support this method of charging. If you're the owner of an older model phone that doesn't support wireless charging, then you don't need to mourn either. In fact, anyone can learn to charge their phone wirelessly, using the qi charging standard. So how to do it? And how does wireless charging work?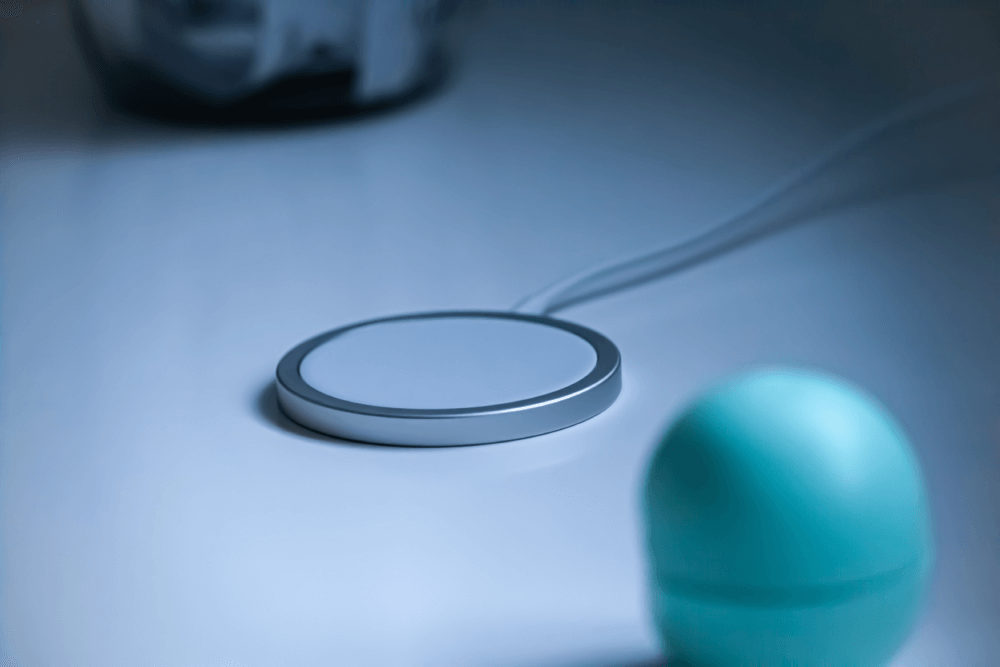 Wireless charging
Recently, a manufacturers association has emerged that has identified wireless qi charging as a new way of charging electronic devices that will become commonplace in the future. Large companies such as manufacturing corporations like Samsung, Sony, and even Swedish furniture giant IKEA see a great opportunity in this technological innovation. The power pad can be built right into the table top, bedside table, as part of a bedside lamp, or even into a living room sofa. There are no limits to the imagination, and the small wireless charger device can be incorporated virtually anywhere in the home.
Today, there are already more than one qi wireless charger on the market, which is basically a charging pad with its own rechargeable battery. Another very useful device is the wireless car phone holder. There are already countless products on the market, but be sure to consider all the important features and requirements when choosing one. It is important to be able to attach the phone to the car charger firmly and stably, either with additional levers, magnets, or vacuum suction cups.
Car mount that supports wireless charging of the phone
At first glance, the MA05 holder from MISURA is almost the same as any other phone holder with wireless charging that offers and supports this function. Wireless phone charging in the car is not the only technological innovation of recent years that the MA05 holder has. The principle of this holder is based on a patented electric vacuum suction cup, which securely holds the device in the holder and prevents the mobile phone from falling out on the floor even during the dirtiest braking of the car. It is no wonder that this product enjoys unprecedented popularity among customers. Sometimes customers compare the vacuum suction cup with another technological gadget MagSafe – a phone grip on a magnet, which, however, is not reliable in the case of cheap car holders.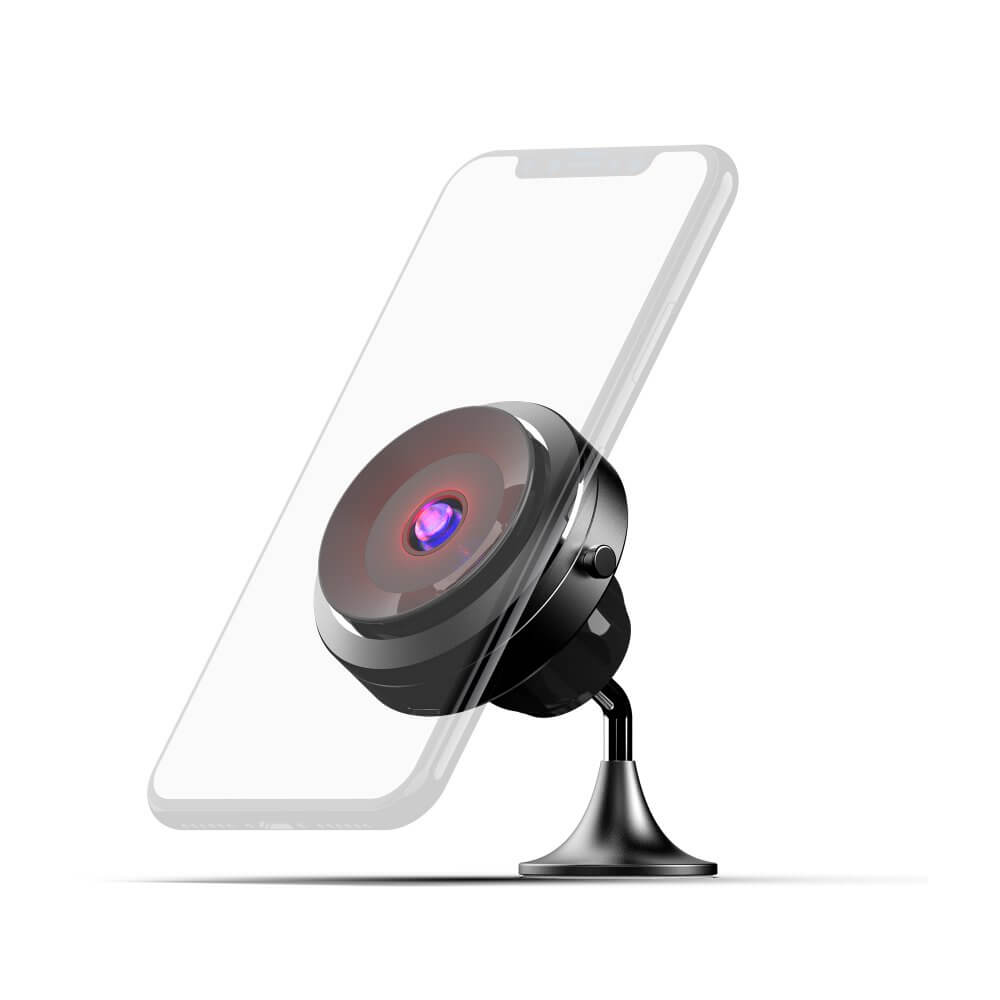 MA05- Mobile phone holder with vacuum suction cup and wireless charging QC3.0 – BLACK
Fully automatic holder with vacuum suction cup for fixed mobile phone mounting, with QC3.0 wireless charging function – patented technology.
Which phones support wireless charging?
Many brands offer wireless charging today, and other mobile phone manufacturers are joining the trend at an unprecedented rate. Wireless connectivity is moving forward rapidly and logically all reputed mobile phone brands are trying to introduce it to the market. As an example, we can mention iphone wireless charging, but it is still not a bad thing to check if your chosen model offers wireless qi charging before buying a new phone .
Not every model of mobile phone supports wireless charging, which is especially true for older models. Therefore, it is important to find out whether this or that particular device allows wireless charging and if not, an adapter can be plugged into the USB-C connector, which is inserted under the phone cover and is therefore usable for any holder.
Does wireless charging destroy the battery?
Wireless charging of the phone does not destroy the battery, as previously stated. It should be noted that wireless charging can be slower, especially if it is an older type of phone and the battery is not as compatible with a wireless charger, but there is no question of destroying batteries charged in this way. It is a different, new way of charging, but the battery in the mobile phone itself is not affected negatively by this new method.