USB C, one connector for everything. It will gradually replace the older USB Type A. You can easily connect MISURA portable LCD monitors via USB C . So you can watch crisp, high-resolution Full HD (1920 x 1080) images and bright colours from any viewing angle (IPS)
There are several types of USB C available today. How do you know which one will work for you?
How to know USB C and what are the other connector types
USB C is a universal double-sided connector that is often encountered in everyday life most commonly in cell phones, laptops, monitors and other electronic devices such as readers, thermometers, alarm clocks
It differs from the "ordinary" classic large USB plug (type A) in that we do not have to turn it and try to fit it correctly into the port on the computer. It is as small as micro USB, but at the same time more durable
So USB has several types of differently sized connectors. USB A connects mostly to printers and laptops. USB B is mainly known from charging mobile phones. And then there's USB C. These types still have their subtypes, which differ in shape with different standards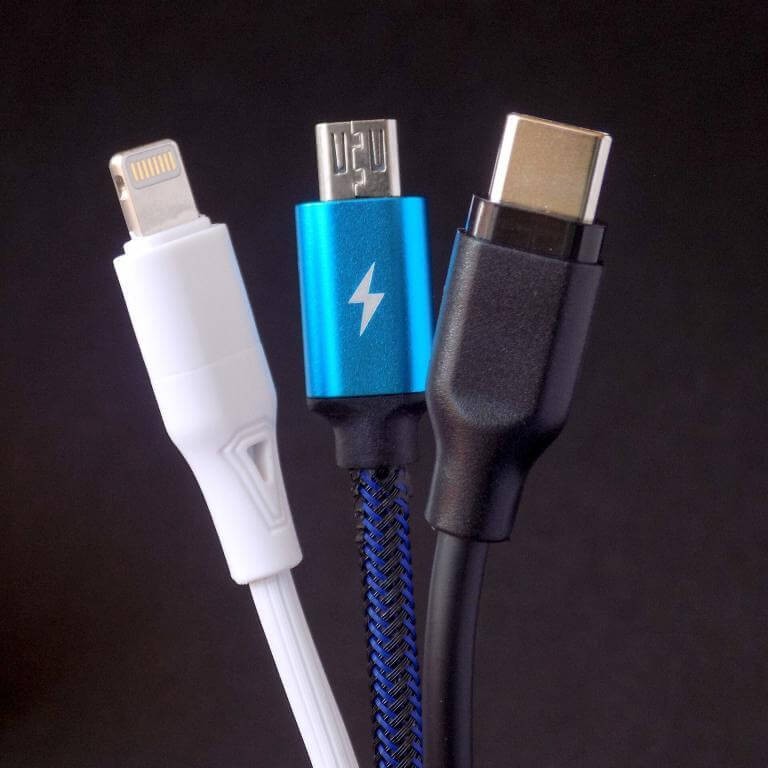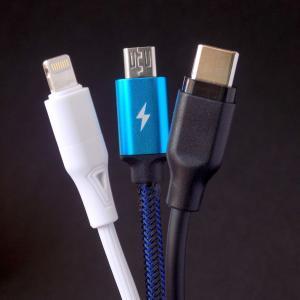 Standards for USB C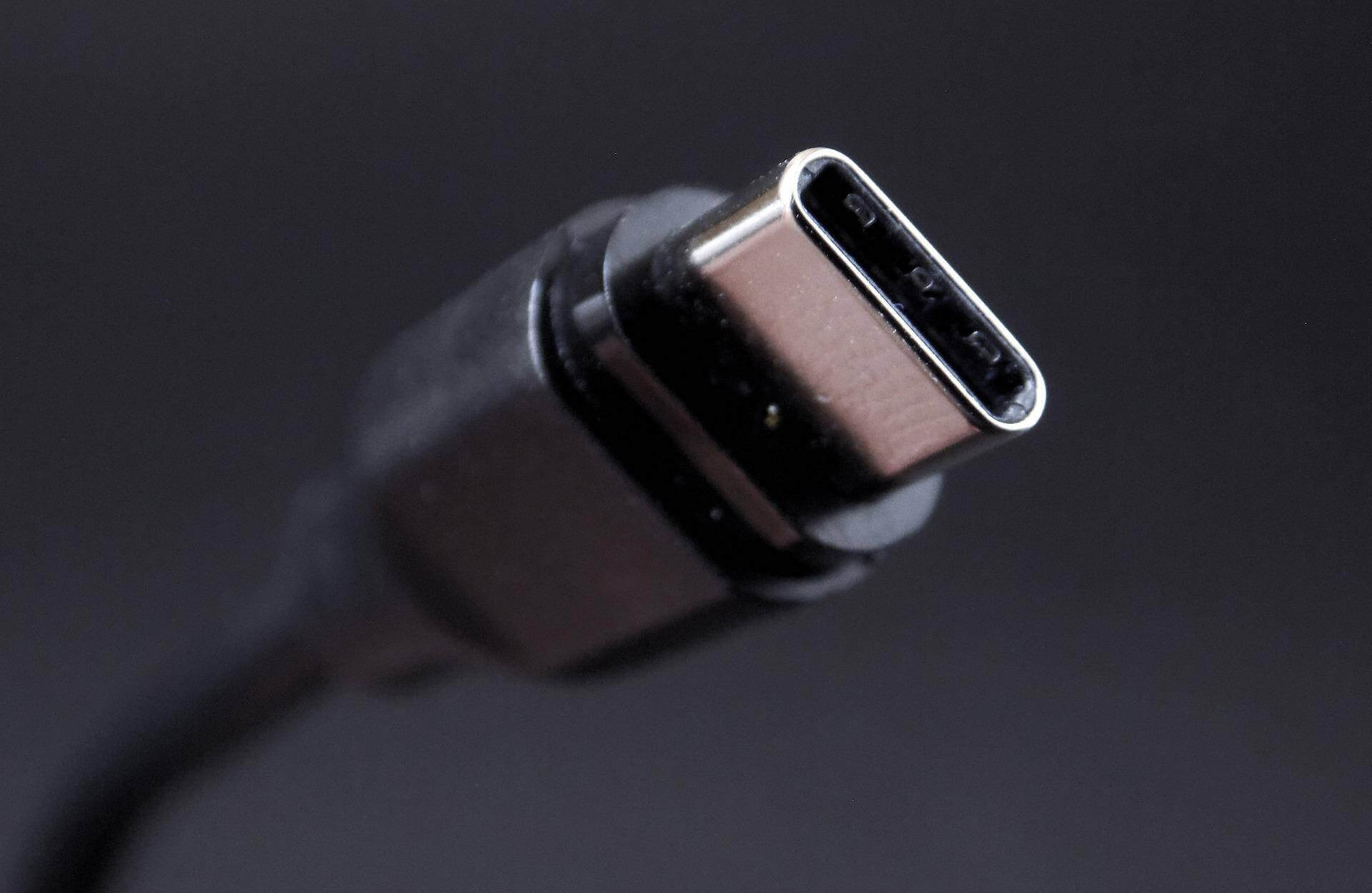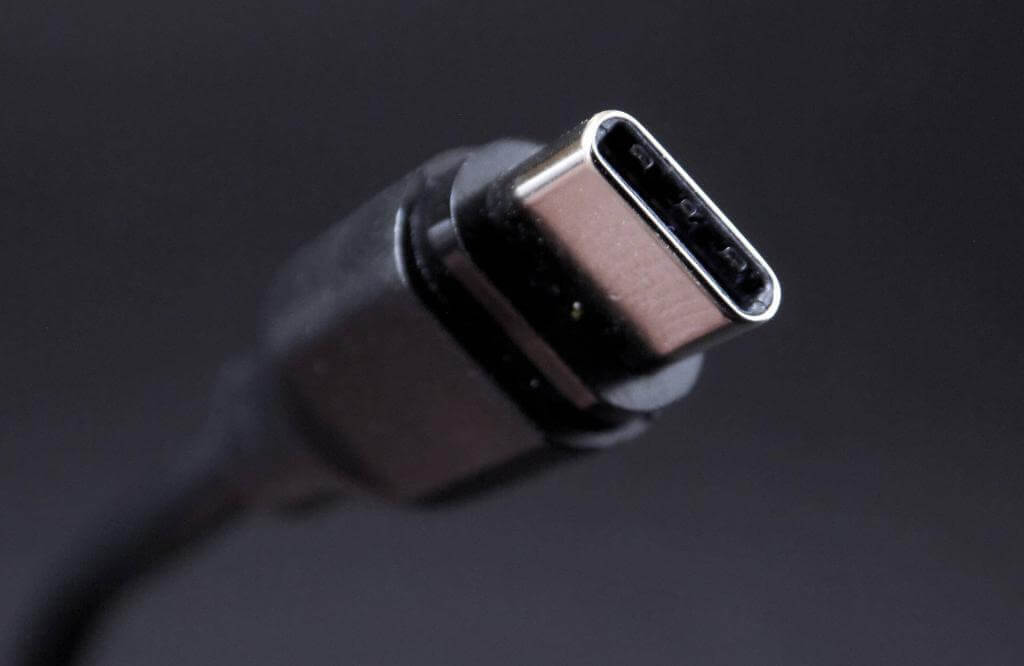 There are 24 pins built into the USB C connector, and therefore it has access to multiple protocols. Thus, one single cable allows for data transfer, HDMI, VGA and DisplayPort digital signals. In addition to this, it has power supply capability. It delivers up to 100W of power, so it can charge even larger electronics like a laptop
The version of the standard is important for the selection of the cable. Each has its own special graphic designation. The USB C connector supports standards that allow for fast data transfer and charging. Over time, they have been renamed twice more, so the first two names will be in parentheses
Along with USB C, the USB 3.2 Gen 1 (USB 3.0, USB 3.1 Gen 1) standard with 5 Gbps data transfer was introduced. The newer version USB 3.2 Gen2 (USB 3.1, USB 3.1 Gen 2) has a transfer rate of 10 Gb/s. USB 3.2 Gen 2×2 has speeds up to 20 Gb/s. This replaced the older USB 2.0.
How to choose USB C
This means that there are different types of USB-C. Not every cable can do the same thing. For example, one cable may be just for charging, another cable may also be for data or audio or video signal transmission. Follow the listed descriptions on the cable or the manufacturer's box.
USB 3.2 Gen2 and USB 3.2 Gen2x2 are backwards compatible with the older USB 2 and USB 3 protocols. The port on your electronic device must also be compatible with the cable. You can tell this by the graphic mark on the output of your electronic device (monitor, etc.). For example, DisplayPort Alt Mode or power capability must be inserted into the port on the device, simply put, by the manufacturer.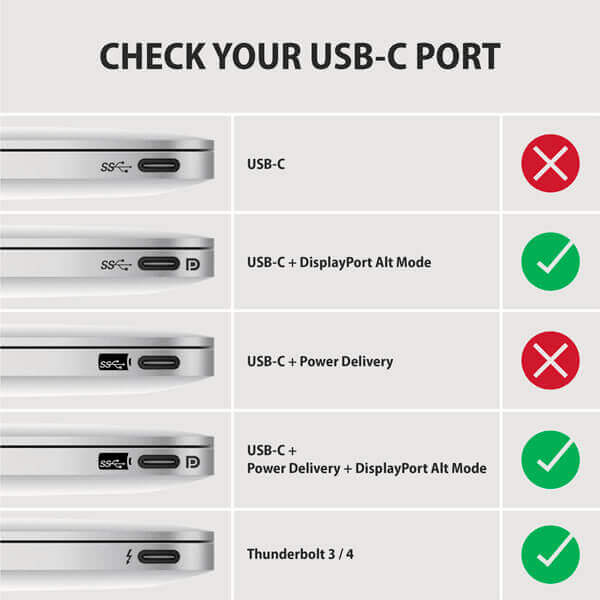 The future in USB 4
That being said, USB 3. 2 is now divided into 3 subtypes, which have been renamed once for added chaos, which is not exactly clear. The latter will be based on the Thunderbolt 3 standard, which is characterized by a transfer rate of 40 Gbps and can be recognized by its lightning bolt designation.