The entire range of MISURA products has been available for a long time on the e-shop of Electro World s.r.o., which is part of the NAY a.s. group operating in Slovakia. Electro World is one of the largest multi-channel chains specializing in the sale of consumer electronics, computer and telecommunications equipment, household appliances and all accessories, including the provision of related services.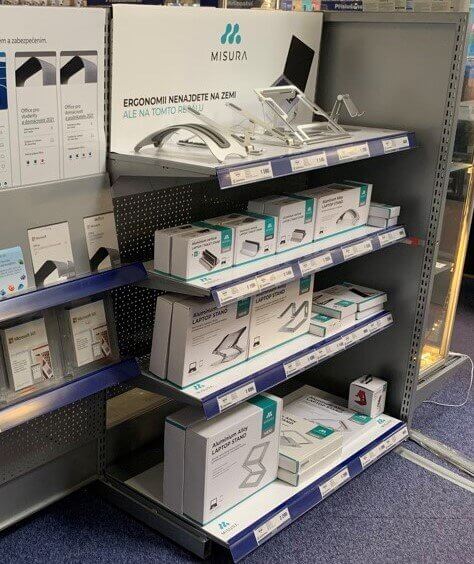 Since August, our Ergo and Home products are also available at Electroworld stores in the Czech Republic. You can try them for example in Avion Shopping Park Brno, Shopping Centre Pilsen or in OC Černý Most Prague. These are ergonomic holders and stands made of high-quality aircraft aluminium alloy for all types of laptops, tablets and mobile phones, thanks to which you can achieve a healthier sitting position. You can also conveniently organise your workspace, for example when working from home. The stands are designed in a sleek, but above all practical design so that devices can be used more ergonomically while not overheating.
One of the universal stands that are compatible with all laptops and tablets is the ME12. You can customize it with six adjustable positions, ranging from a height of 87 mm to 170 mm. Rubberized stops on the bottom and top surface prevent scratches on the desk and your electronic device. All MISURA holders have this protection. The ME04 has similar parameters, but with a lower adjustable height. The ME03 is a versatile and very lightweight stand that is particularly suitable for supporting tablets, both in horizontal and vertical portrait positions. Another interesting piece in a long line of models is the ME02 stand, which can hold smaller laptops or tablets from 11″ to 15.6″. This model will allow you to adjust the inclination of the keyboard or picture thanks to the variable height of the support 90-130 mm
It is also worth noting the adjustable height keyboard holders, which will be especially appreciated by speakers standing up. These include models ME09, ME10, ME11 and ME14, the latter of which is available in two colours.
There are also storage stands available. Each is available in different colours to match the colour of your laptop. You will especially appreciate these stands if you have limited space on your desk. In the Electroworld racks you will find the MH01, MH02, MH03 and MH05 models. The last model impresses with its curved design
Here at MISURA we always try to come up with the most practical solution to make your everyday life and time at work more comfortable. We pay careful attention not only to practicality, but also to the design and aesthetics of our products. The desire for comfort drives innovation.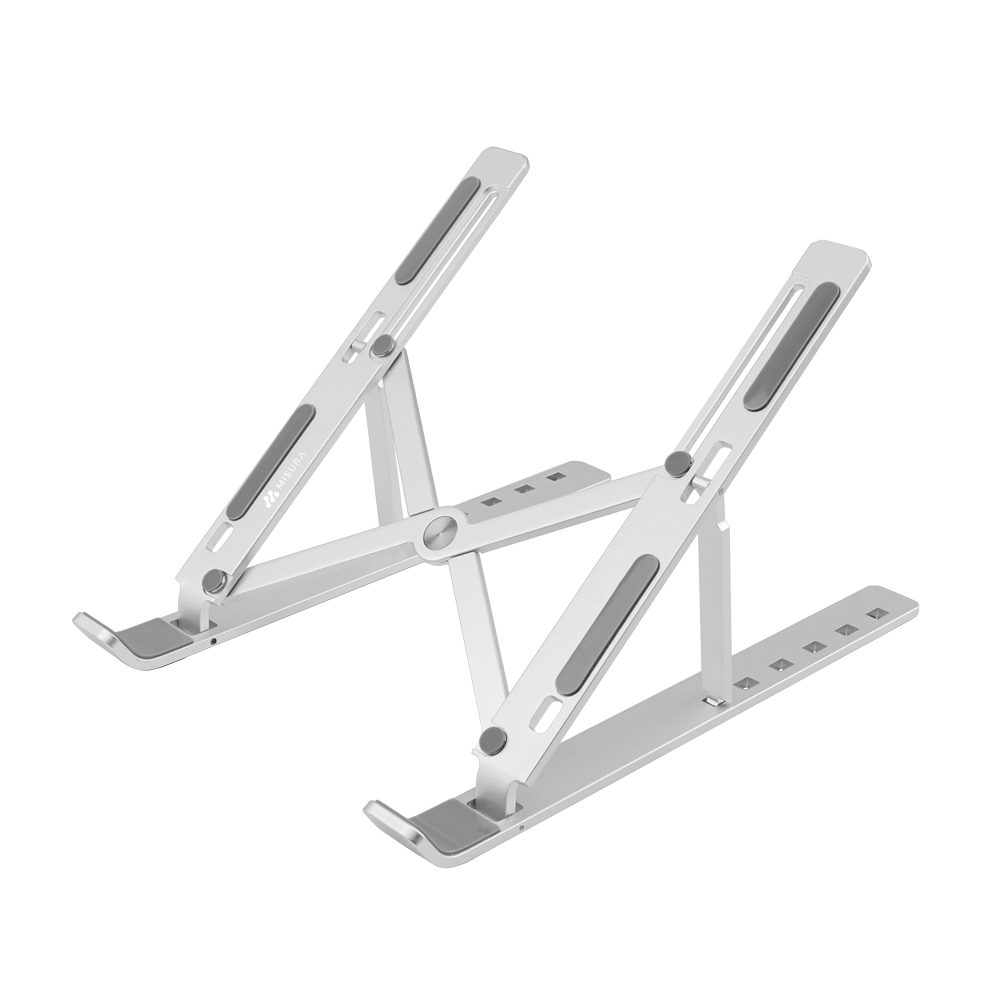 Ergonomic laptop stand ME04
Ergonomic laptop stand ME04, Size: 24 x 4.5-16 x 5-14 cm, color: silver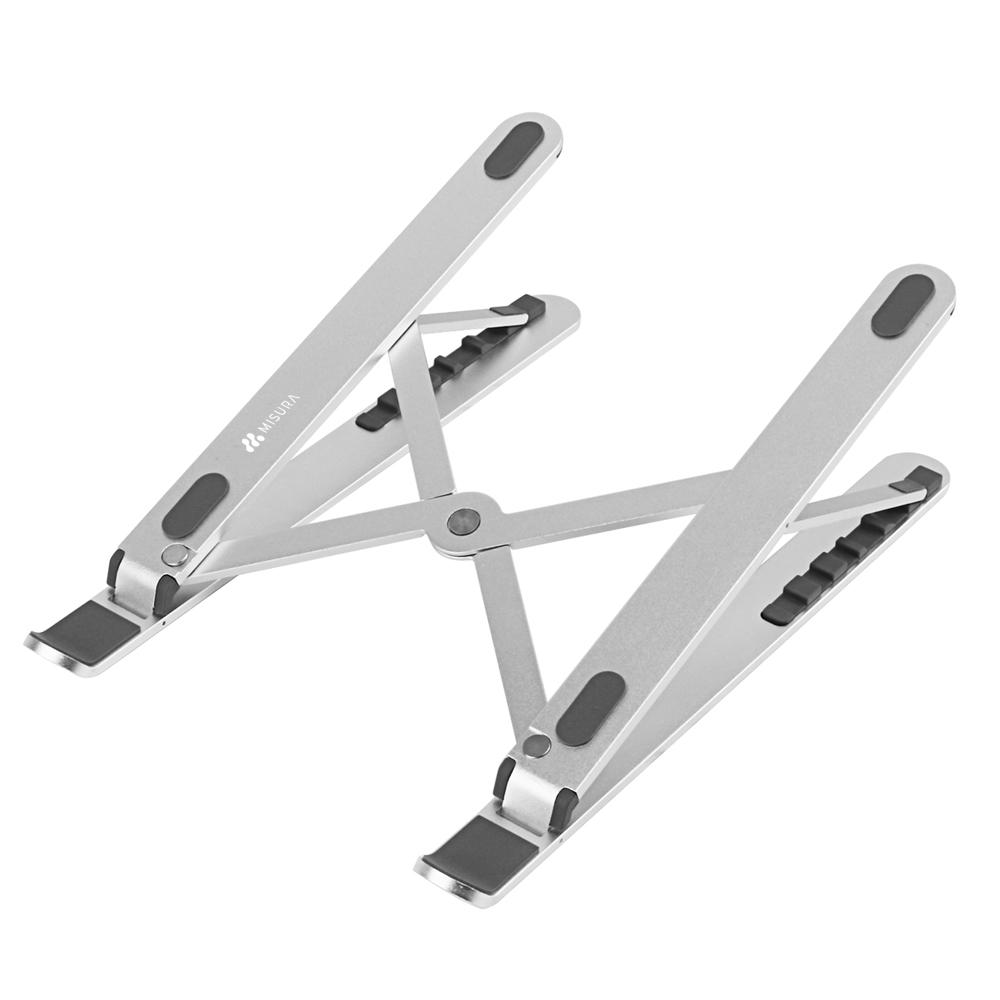 Ergonomic laptop stand ME12
Universal for all types of laptops or tablets. Made of high quality material, adjustable height 87-170 mm. Non-slip surface, stable.