A portable monitor is a great accessory not only for those who don't need just one to work, but also for multitasking. This smart product lets you work from anywhere, without the need for complicated wiring or installing external monitors. But it is the attachment that this article is all about, as portable monitors could be divided into two basic types depending on how you can attach them to your laptop.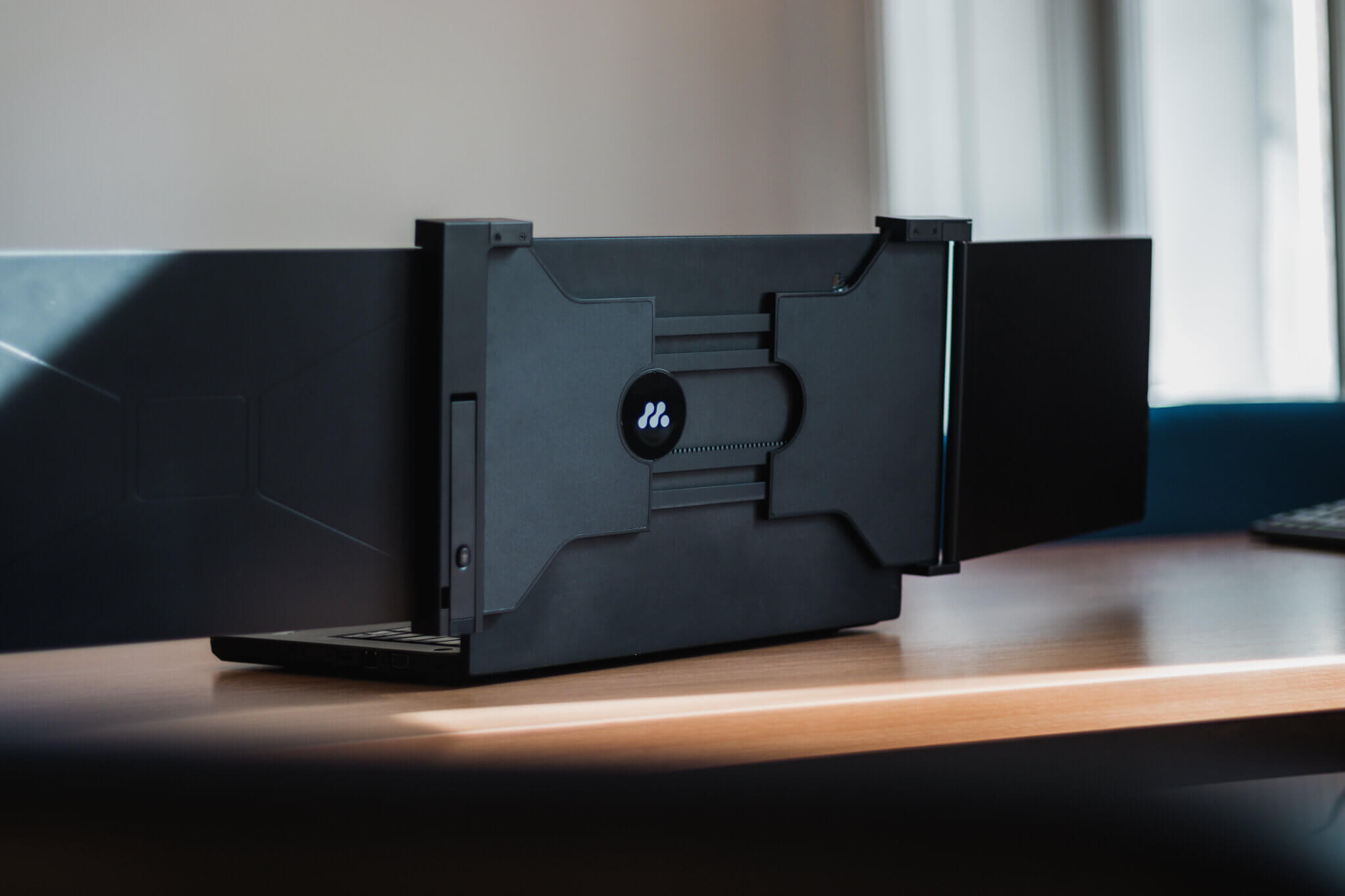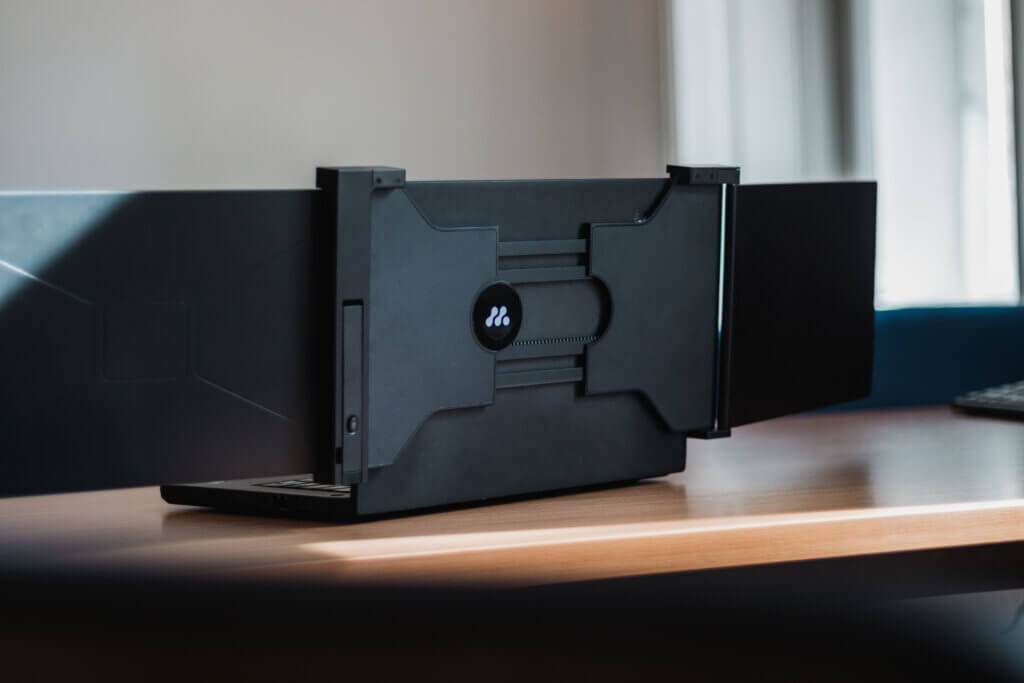 Magnetic monitors
A less fancy option are portable monitors that you attach to your laptop with a magnet. The whole system works by sticking four magnets on the back of your laptop monitor, to which you attach a plastic case from which you slide the monitor out. You connect and charge the monitor at the same time using a cable.
There are two major drawbacks to this type of portable monitor , both practical and cosmetic.
Magnetic portable monitors generally have no support for their own weight. The case with the slide-out monitor therefore only rests on your built-in monitor, putting more wear and tear on its joints, not to mention the fact that you can't adjust the angle of the monitor in any way. Sure, you have the ability to bend it more or less towards you and away from you, but from what height you're looking at it, you can't play with that, unfortunately.
Another drawback is the aforementioned magnets, or in some cases magnetic strips, which must be attached directly to your laptop to lock the portable monitor in place. Their design is usually very unaesthetic, some of them even stay on the body of your laptop permanently, because they have to be stuck with strong glue.
Monitors with a folding mechanism
MISURA brings a very sophisticated alternative to the market in the form of a patented folding mechanism for portable monitors. The mechanism includes an expandable frame that makes it easy to fold and unfold, and most importantly, you don't glue or install anything on your laptop. So you can easily unfold your portable office anywhere. As an added bonus, the monitors can be used separately.
Support the entire structure, which is designed to weigh just 1.5 kg for the largest model and less than one kilo for the smallest, with the implemented feet with adjustable length. Plus, you can rotate the monitors up to 235°, so they support natural body ergonomics and you don't have to slouch like magnetic monitors. For even more convenience, you can also get stands for the monitors, of which MISURA has a range. Whether you travel frequently and need to carry the monitors around or you want to replace a lectern with a stand, even for a tilted keyboard MISURA has a solution in the form of the ME01, ME03 and ME07 stands.
MISURA monitors stand out with their excellent image and bright colours. Thanks to the Full HD resolution, the image will always be perfectly sharp. In addition, IPS technology ensures that the image remains as colourful even from a wide angle. The 60 Hz refresh rate ensures smooth playback of your favourite shows and movies. The monitors also have low power consumption, making them class A energy efficient. All monitors are also compatible with every operating system – Windows, macOS and Linux.
How to connect MISURA monitors
In every MISURA monitor package you will find a set of cables needed to connect your laptop to the monitors. The easiest way to connect the monitors is via 2 USB-C cables. If your device doesn't have two USB-C slots, simply connect it using USB-A for power and an HDMI cable for video and audio.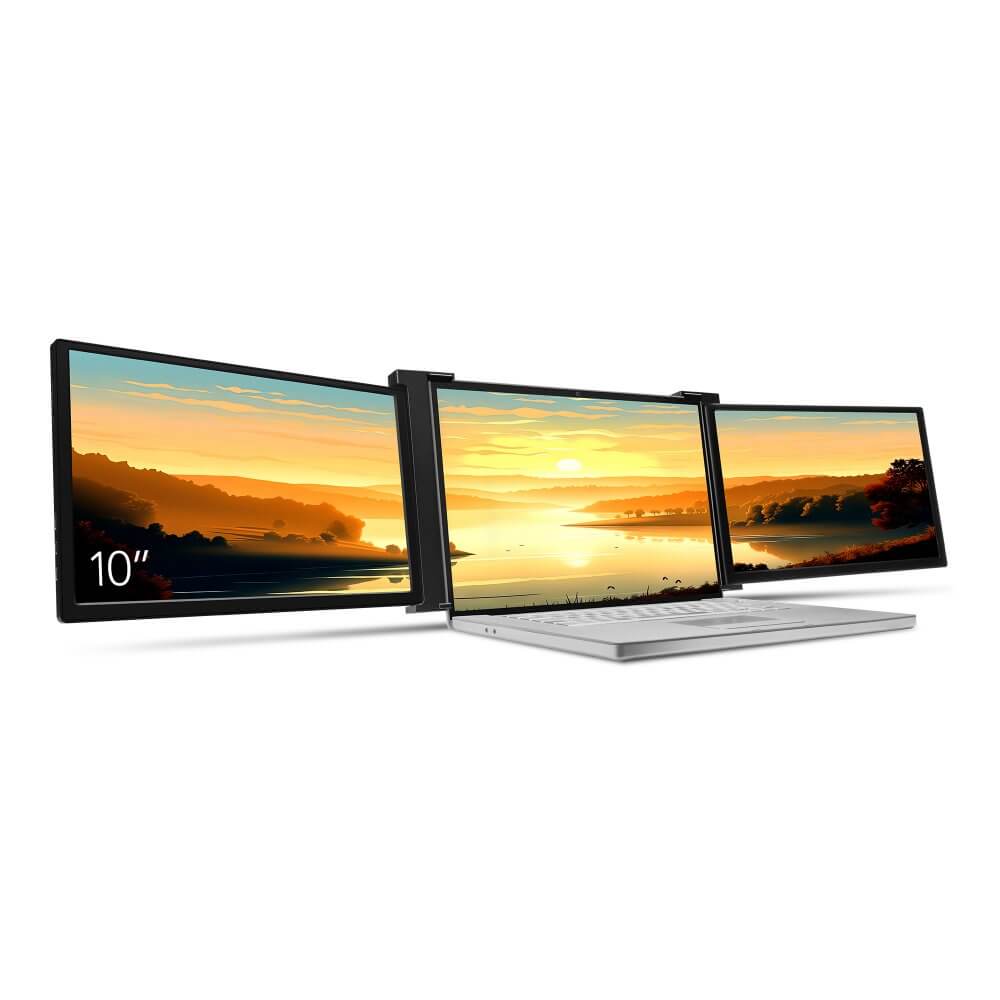 Portable LCD monitors 10.1 "3M101B
Portable LCD monitors – 10.1 ", Full HD, IPS, 350cd / m2, USB-C, HDMI, Low Blue mode. Suitable for laptops…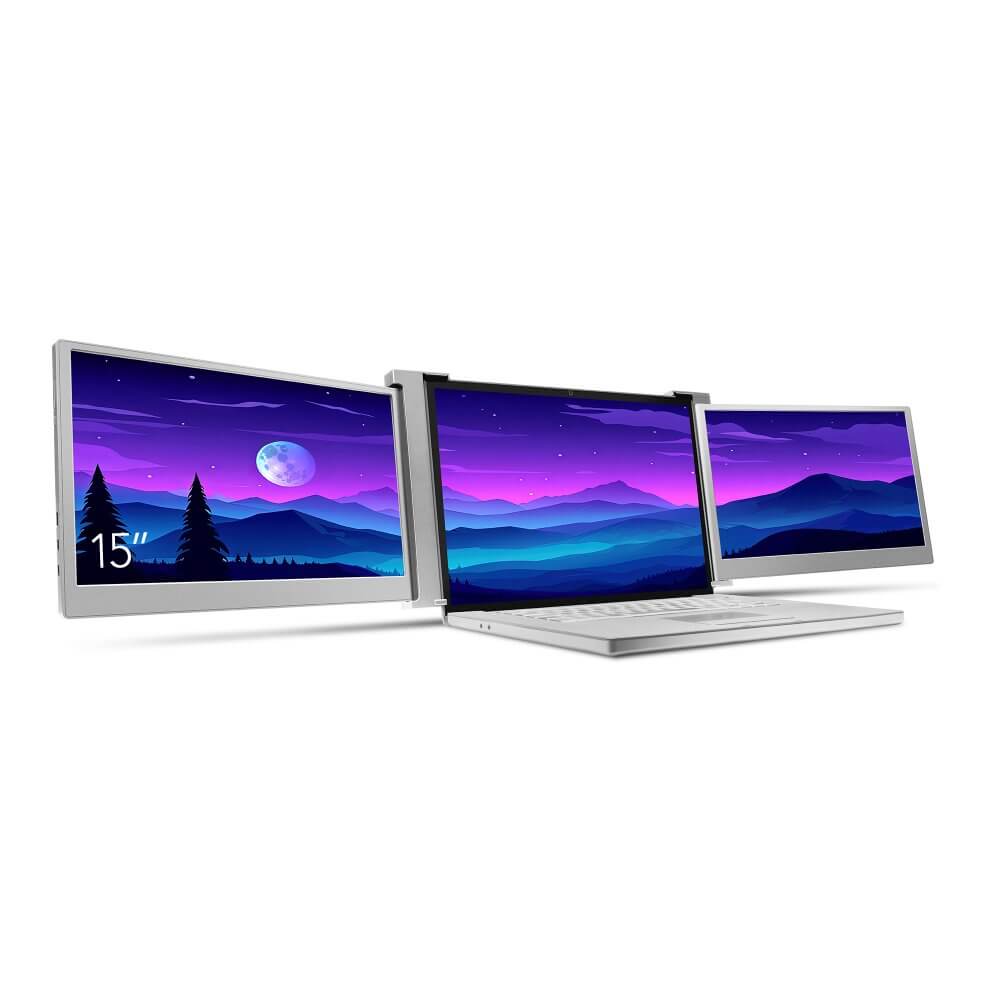 Portable LCD monitors 15″ 3M1500S
Portable LCD monitors – 15″, Full HD, IPS, 250cd/m2, USB-C, HDMI, Low Blue mode. Suitable for laptops with sizes from…