Nowadays, a second monitor has become an essential part of working on a computer. However, to install a second monitor you need to find a new place on your desk, which is not always possible. MISURA portable monitors are very compact and save the space you need for your work. What are the main advantages of portable monitors?
More screens, better work efficiency
Two extra screens allow you to increase your working space by up to three times. You can even double the windows on each monitor, if the maximum 13.3″ monitor capacity allows. With multiple screens, there's no endless switching between windows, which makes work more time-consuming and unnecessarily longer. This will increase efficiency in many professions, e.g. accountants, salespeople, copywriters or programmers.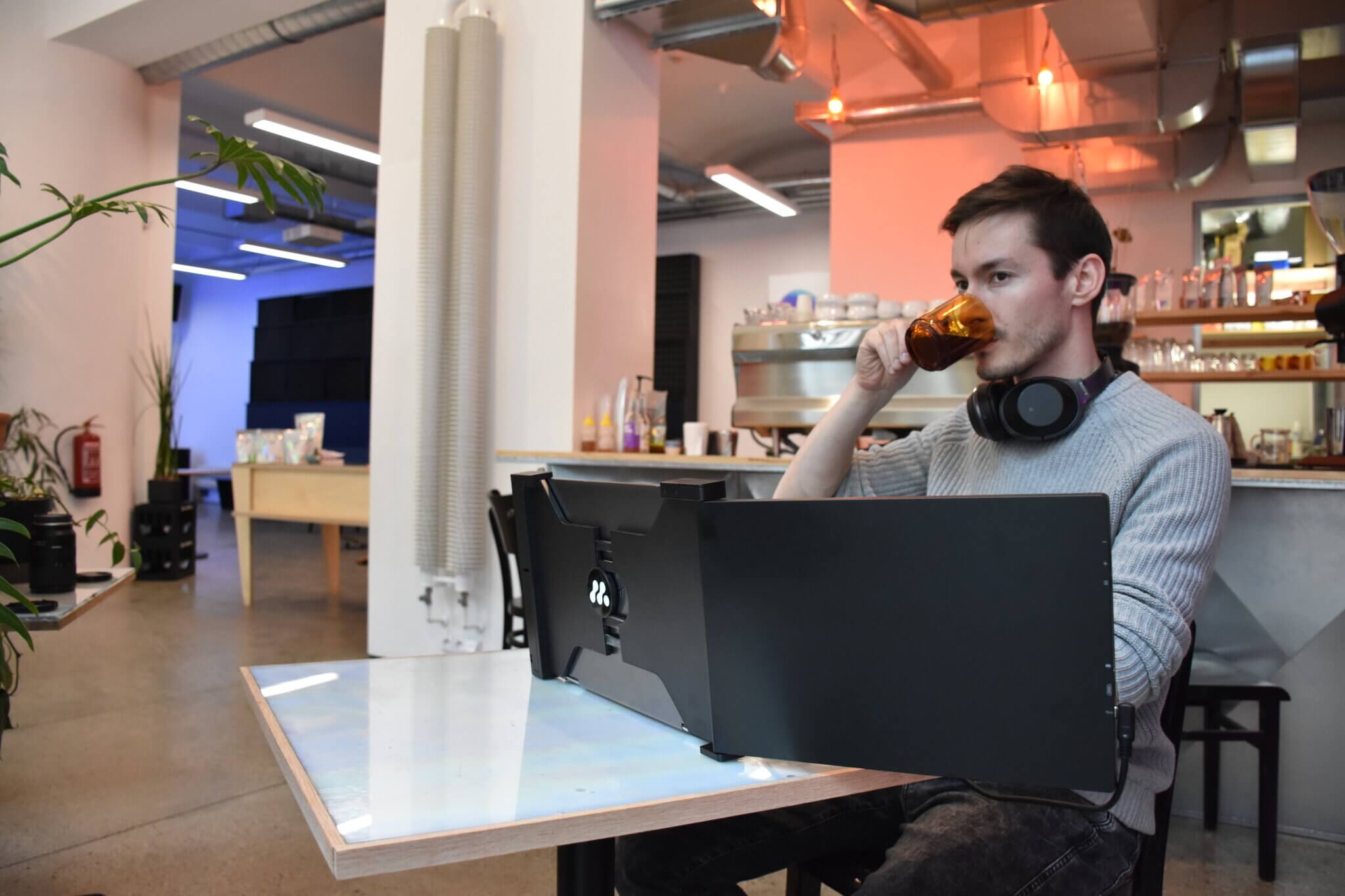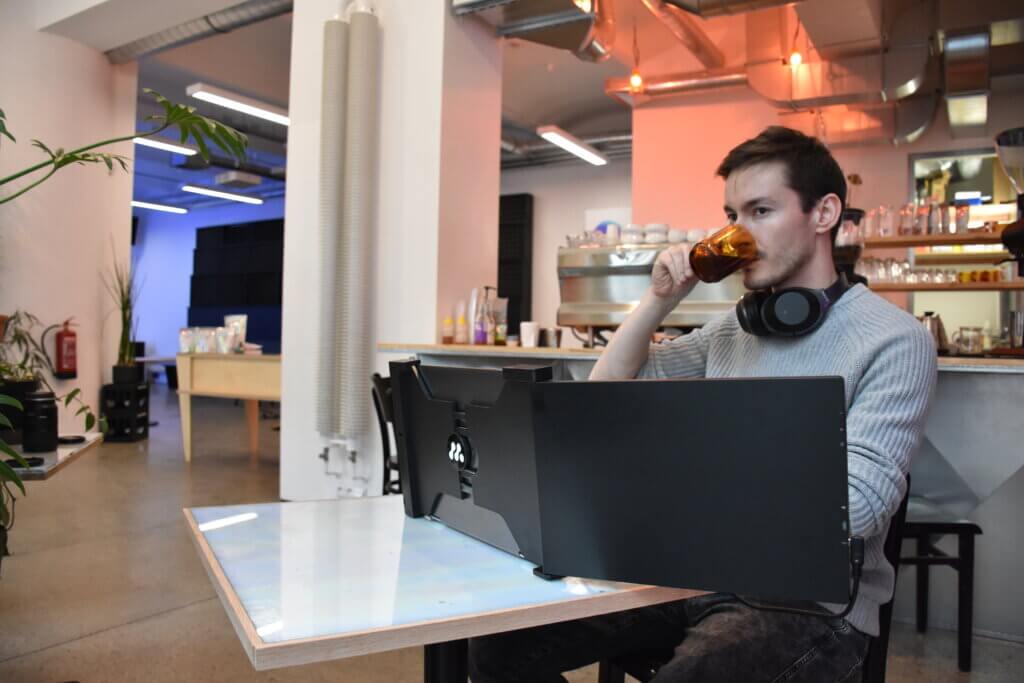 Work and play from anywhere
What's more, the monitors can offer maximum flexibility as they can be easily transported anywhere to create the ideal working environment, even when you're out of the office on the road or at the weekend at the cottage, or you can organise your games corner to spend your leisure time in comfort wherever you are.
Patented folding mechanism
MISURA monitors have a compact size and weigh just 1.5 kg. They are housed in a patented folding mechanism that has been specially developed to be as light and portable as possible.
Thanks to this mechanism, you can easily carry the monitors in any bag, backpack or laptop briefcase.
Easily deploy it and the monitors with the flexible holder that can be adjusted to fit different sizes of electronic devices. The holder is fitted with silicone pads on the inside to prevent scratching the laptop. You then sit it on your desk thanks to the slide-out stand, which is built right into the mechanism itself. This way, you can adjust the exact angle of the monitors. The individual monitors can be freely tilted and rotated by up to 235°, thus allowing versatility of use.
You can also use the folding mechanism on its own to create an ergonomic workspace, which is very important for preventing round backs and back pain resulting mainly from poor posture during work and long periods of sitting at the computer.
High image quality
MISURA monitors stand out for their brilliant colours and sharp images with fast response to Full HD resolution (1 920 × 1 080) and IPS technology, guaranteeing a clear image with excellent colour reproduction from any angle.
Optimal brightness
The monitor's image can be adjusted with side buttons to prevent excessive eye strain, which often happens when working at the screen for long periods. You can adjust the monitors to the minimum brightness level depending on the ambient conditions, and if required, LowBlue mode can be activated to filter out blue light. It is blue light that damages eyesight and is a common cause of insomnia if the computer is used less than 2 hours before bedtime. LowBlue mode converts all colours to a warmer spectrum, thus relieving the eyes and protecting against eye damage in the long run.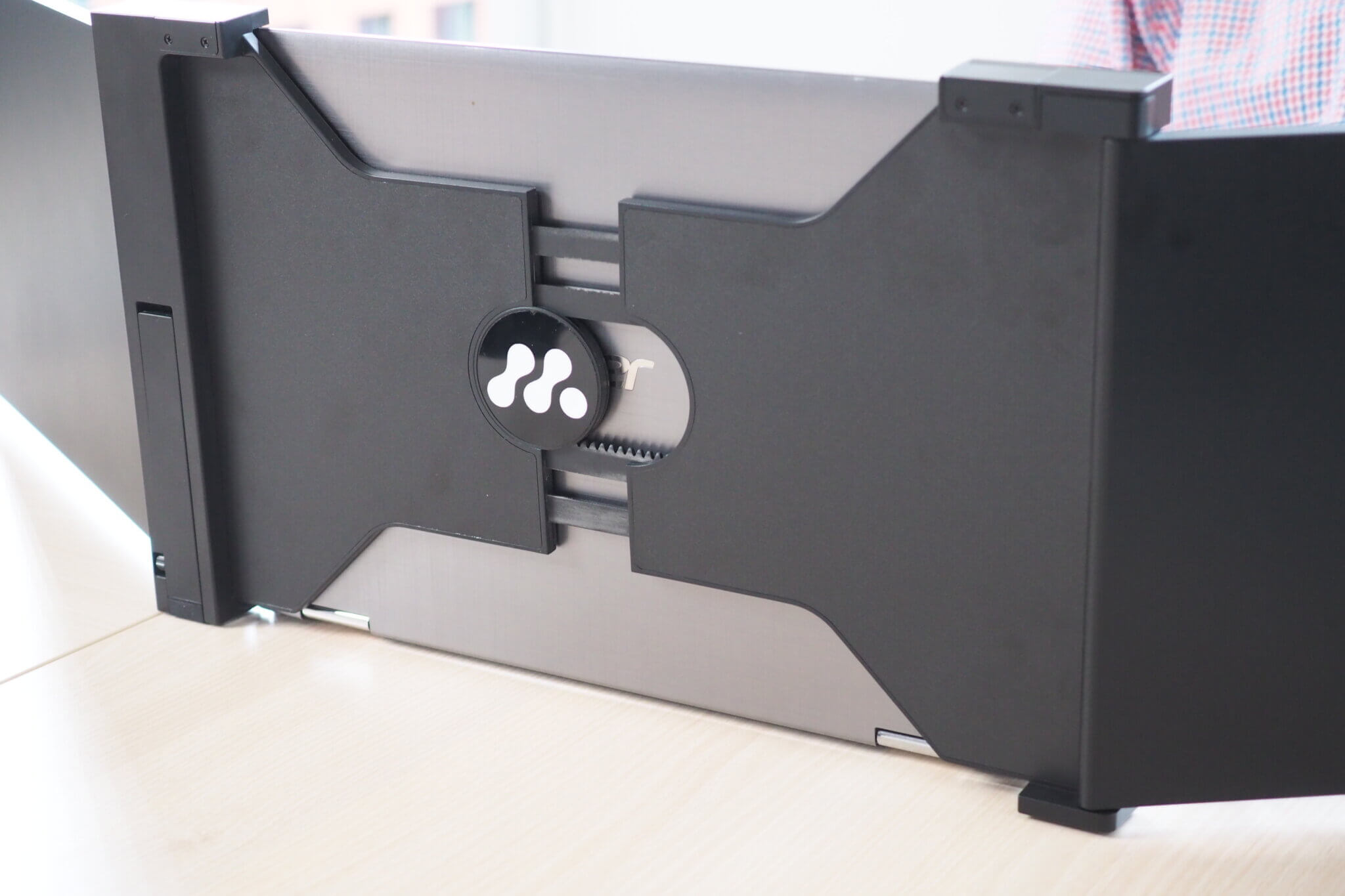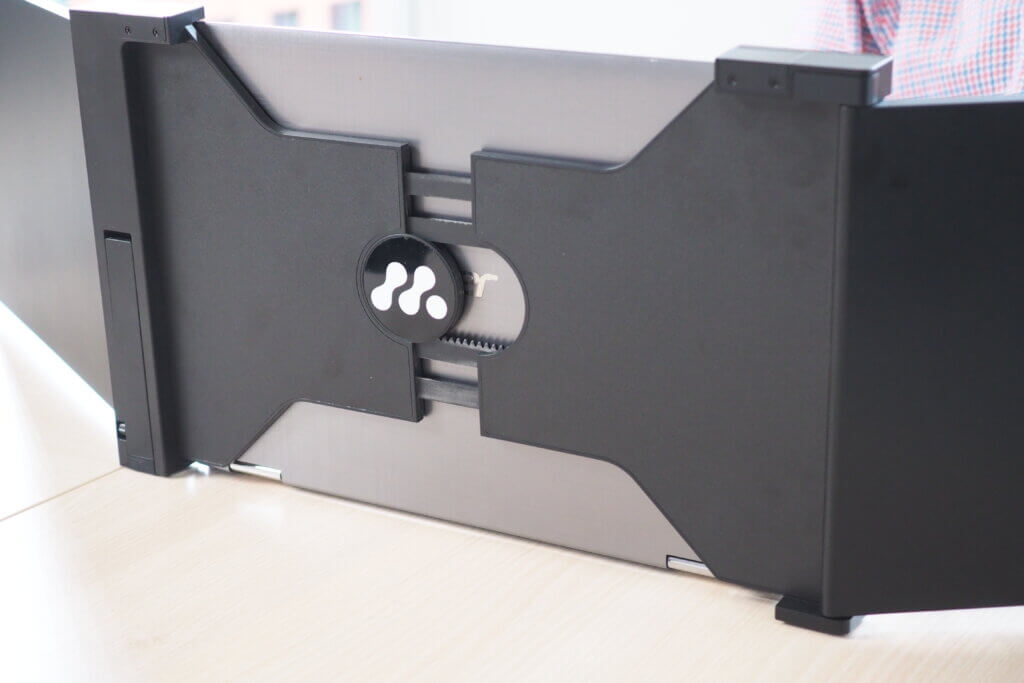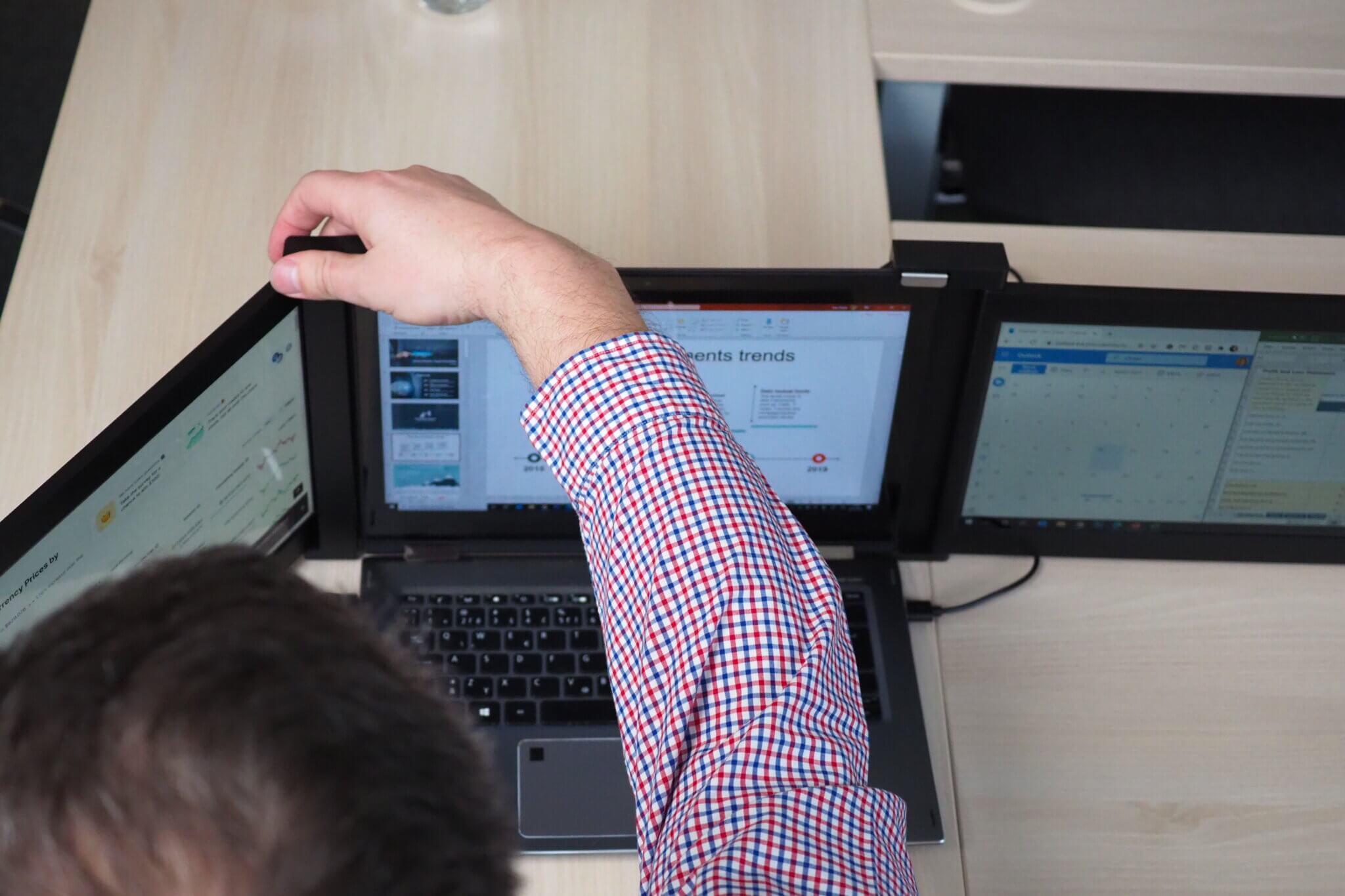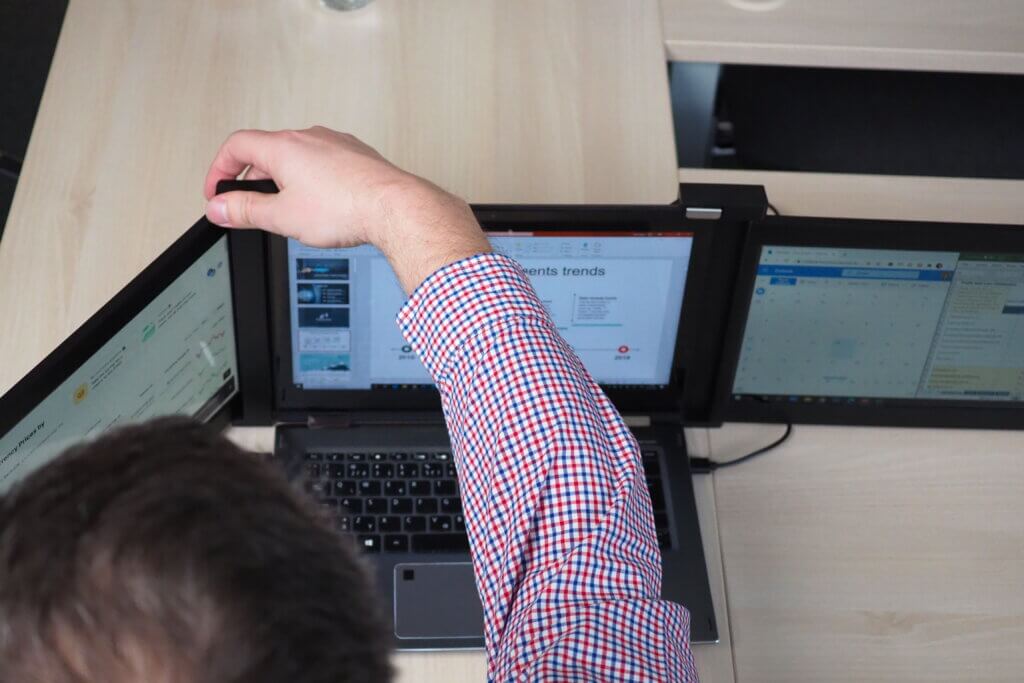 Easy wiring and compatibility with all operating systems
MISURA monitors are designed for the simplest possible wiring while maintaining high performance and energy-efficient power consumption in energy class A. The monitors are compatible with Windows 7/8/8.1/10/MAC OS and can be connected in multiple ways: via 2 USB-C cables or in combination and USB-A for power and HDMI for audio and video.
Quality guarantee from a European manufacturer
The MISURA brand is always close to you and guarantees high quality products and reliable fast delivery within 2 days of ordering. It has a fast customer service that is available to clients every weekday. Finally, it has its own service centre and therefore offers the possibility of repairs and free expert advice.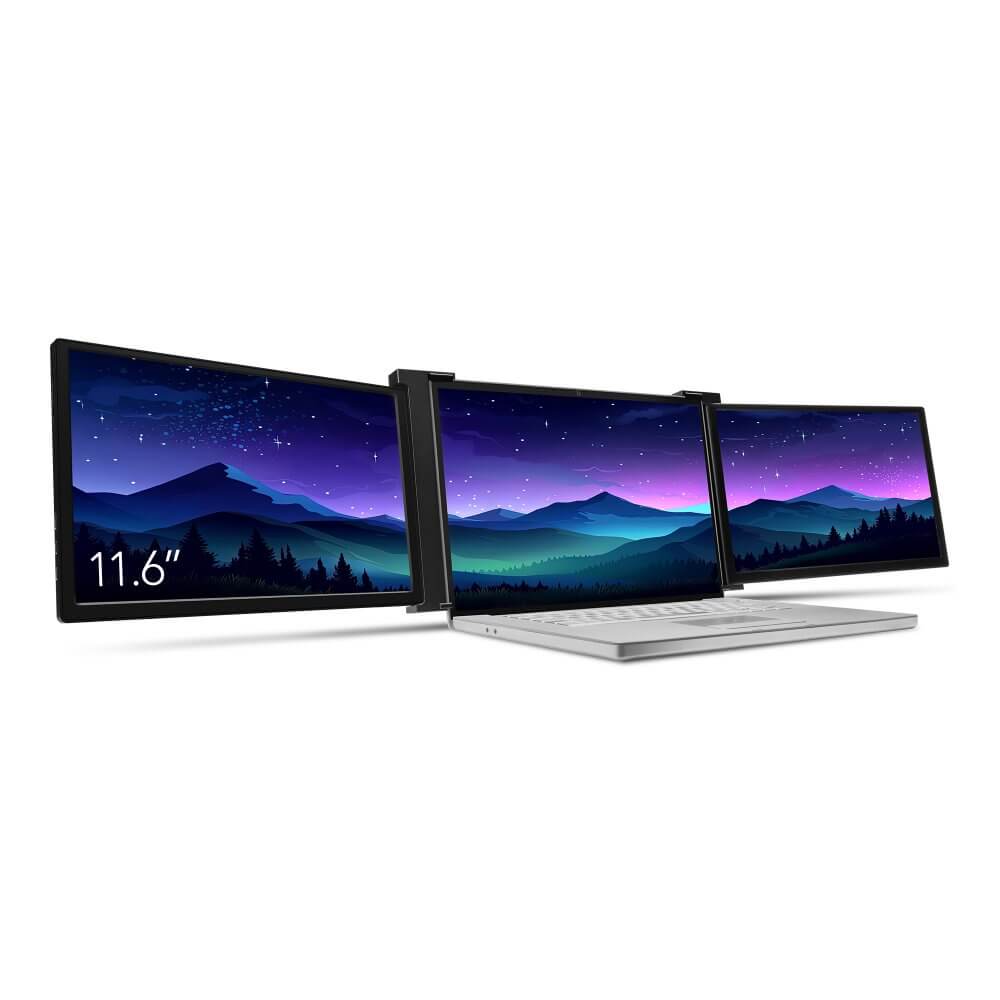 Portable LCD monitor 11.6″ for laptop
Portable LCD monitors – 11.6 ", Full HD, IPS, 230cd / m2, USB-C, HDMI, Low Blue mode. Suitable for laptops with size from 13.3" to…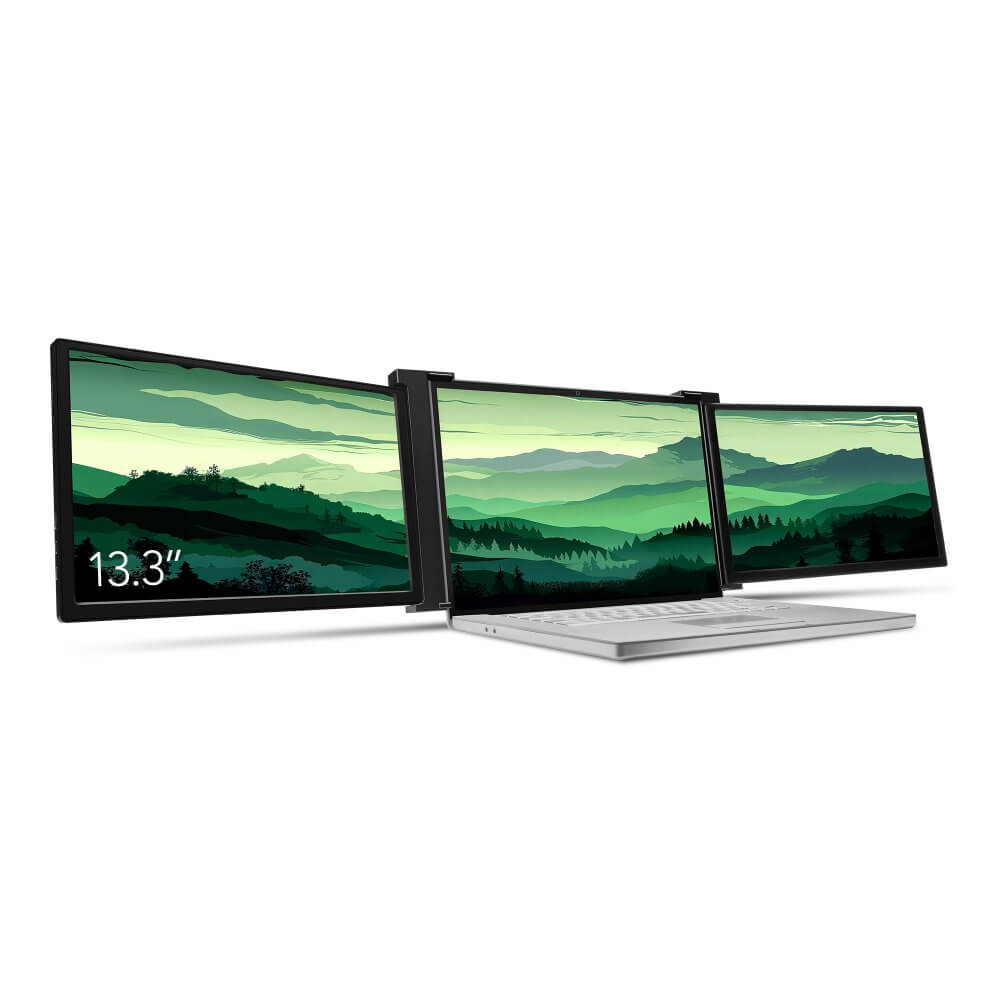 Portable LCD monitor 13.3″ for laptop
Portable LCD monitors – 13.3 ", Full HD, IPS, 220cd / m2, USB-C, HDMI,…