MISURA is one of the progressive innovative companies that bring revolutionary and new products to the European market. MISURA CARE has also developed a special product for your health, namely non-contact mobile thermometer that can be easily plugged into your mobile phone or laptop without needing a battery.
Smart thermometers quickly measure body temperature from the forehead or temple area and monitor all readings. Thanks to the possibility to connect with your smartphone, you will have a constant overview of the temperature trend and the progress of the disease. You can measure the temperature of all sick members in the household at the same time, without the risk of transmitting viruses and bacteria.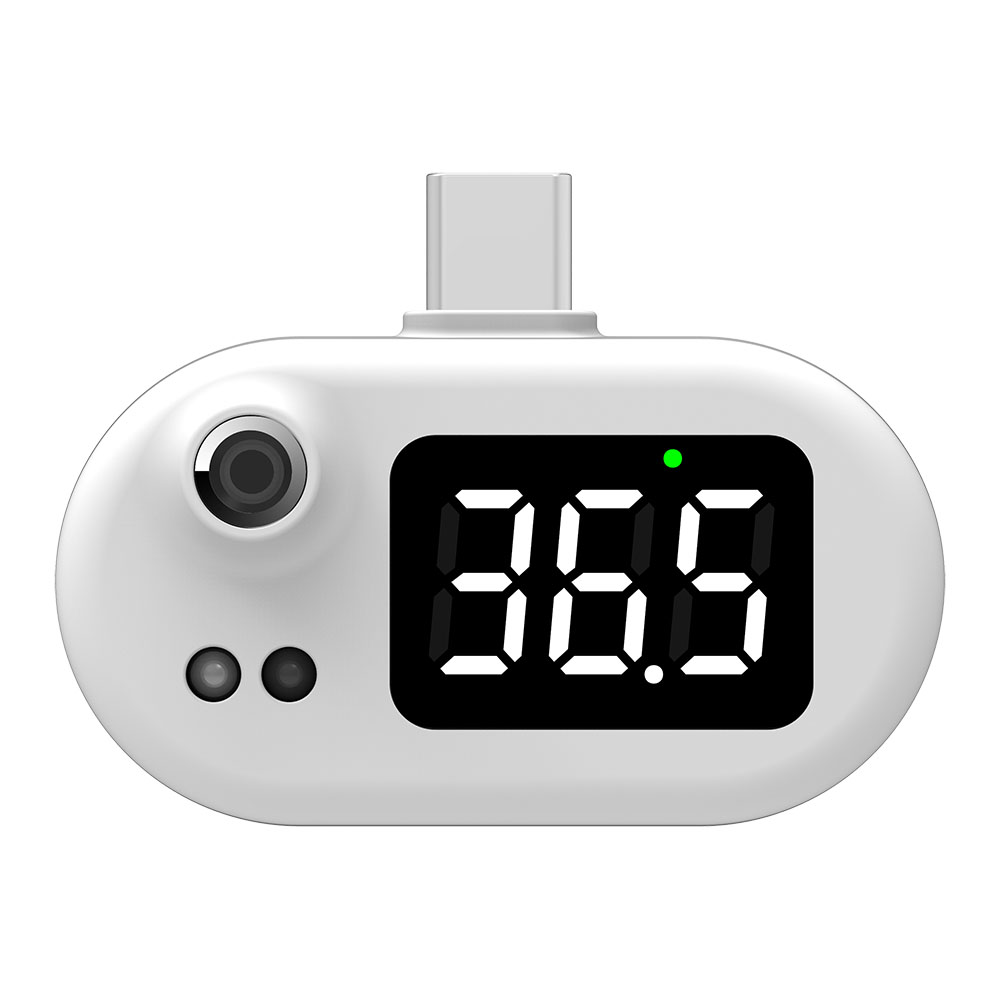 Mobile thermometer USB-C white
Non-contact infrared thermometer for mobile phone – when connected via USB-C connector it starts working immediately.
Easy and fast measurement
This advanced modern non-contact method of measuring body temperature is suitable for children and adults. It measures easily and quickly in seconds, without having to insert the thermometer into your armpit in a complicated way. Simply plug the thermometer into your phone or laptop using the USB-C connector and it works immediately.
For children, adults and seniors
MISURA CARE smart thermometers are appreciated, for example, by parents of young children, who find this activity challenging because they usually cannot stand still for a while. You will no longer have to wake your child from sleep to take his temperature at night, just put the thermometer on and the measured temperature will be shown on the backlit LED display.
It is also suitable for the elderly, nursing homes or hospitals. Practical, modern, painless temperature measurement, convenient for home or travel. They are part of smart home products and move with the times. The non-contact thermometer is also suitable for measuring the temperature of surfaces, food or water. Thermometers are also useful in medical facilities, hospitals, or doctors' offices. They are more comfortable than aiming a laser beam at the forehead and brain tissue.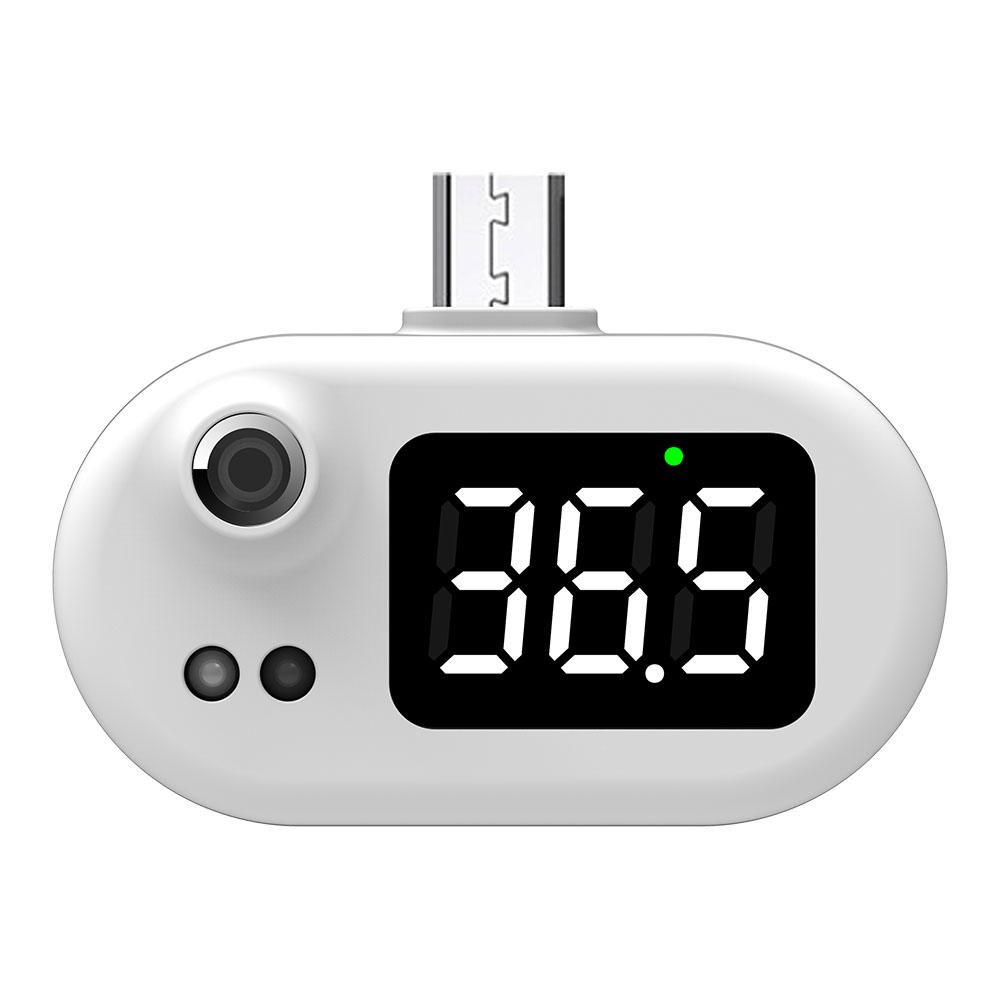 Mobile thermometer micro-USB white
Non-contact infrared thermometer for mobile phone – when connected via micro USB it starts working immediately. No software installation required.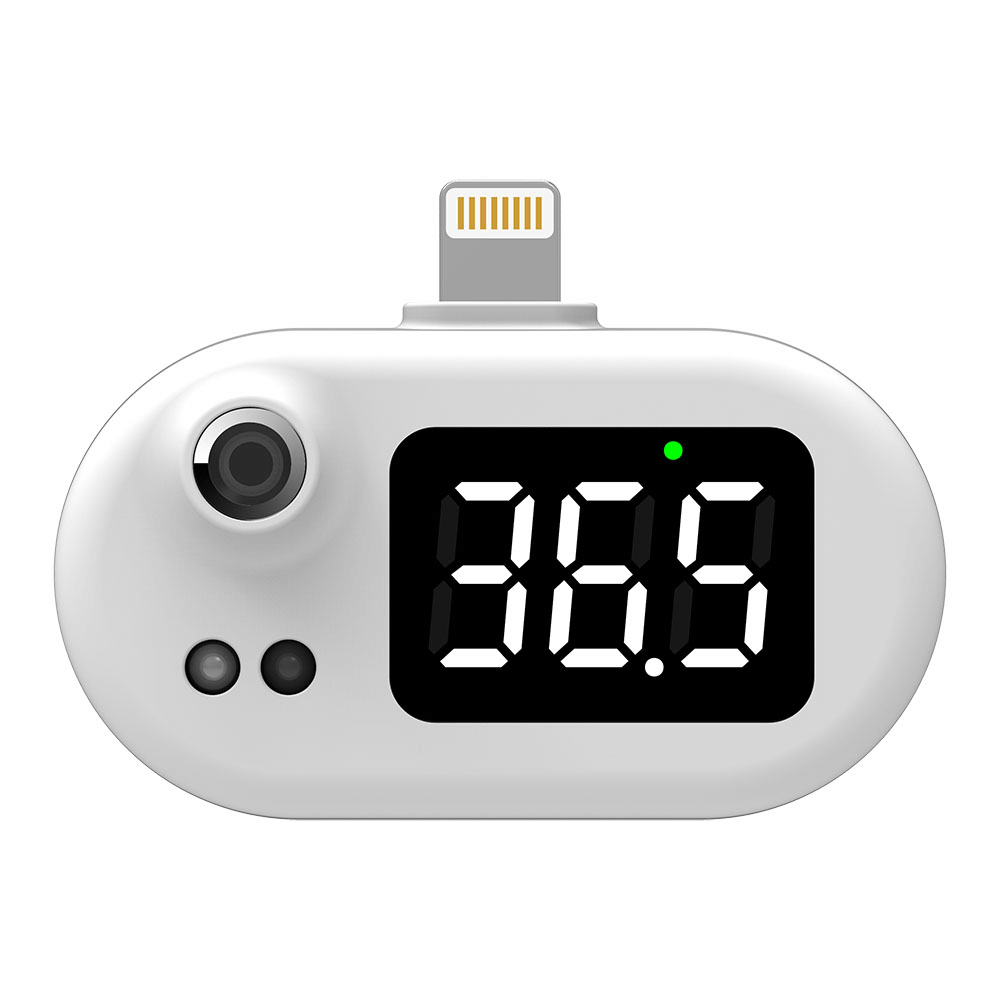 Advantages of our thermometers
For home and travel, usable anywhere you have your laptop
Measures temperatures between 32 and 42 °C
The measured value is displayed on an OLED display that can be seen even in the dark
Measures accurately to 0.1 °C within one second
Connection via USB-C, Micro USB,
Switchable between °C and °F
Non-contact thermometer for connection to a mobile phone
Built-in smart sensor ensures very accurate and fast temperature measurement
Thermometer easily focuses on the centre of the forehead
White colour design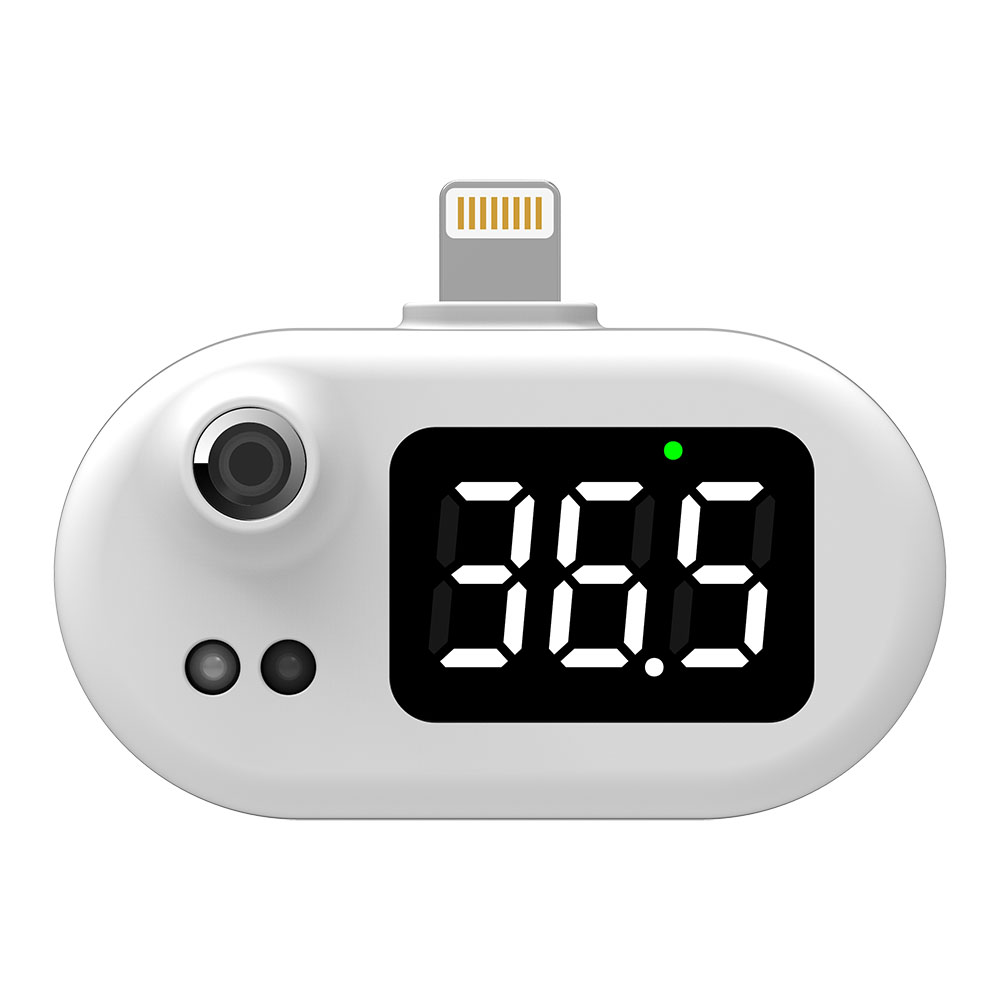 Mobile thermometer for Apple iPhone white
MISURA non-contact infrared thermometer for Apple mobile – works immediately after connection without the need to install an app
Simply connect the MISURA smart contactless thermometer to your mobile phone via the USB-C connector and it will start working immediately. Theintelligent sensor built inside the thermometer allowsvery accurate and also fast temperature measurement. Simply aim the thermometer at the centre of your forehead and within one second it will measure your temperature to within 0.1°C. The measured value is immediately displayed on the large OLED display. The large digits and high brightness make it easy to read day and night. The thermometer can measure body temperatures between 32-42 °C. Being small, lightweight and very compact, it is ideal for travel. The MISURA non-contact thermometer reliably measures your temperature anytime and anywhere.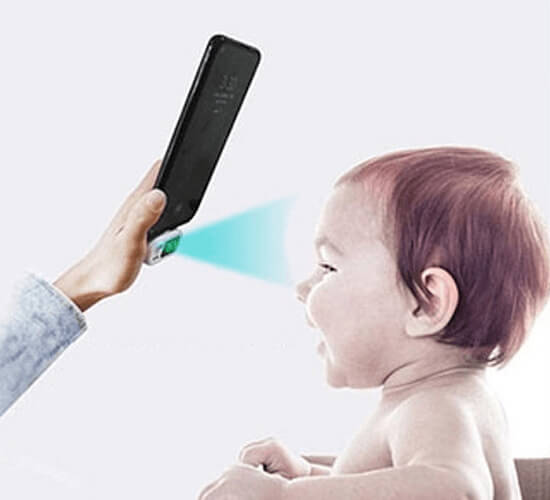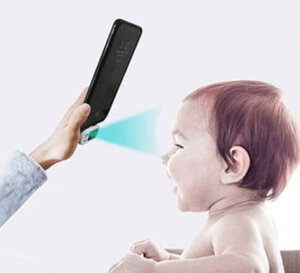 Technical parameters
Dimensions: 49 × 27 × 12.5 mm
Weight: 12.4 g
Measuring accuracy ± 0.2 °C
Measurement result in 1 second
Input voltage DC 5V
How do MISURA smart non-contact thermometers work?
MISURA contactless smart thermometers are designed for simple, fast and easy use , and plug into your smartphone, Android and Apple. Just plug the thermometer connector into your mobile phone's jack and you can measure immediately. No need to download any apps or complicated software installation either. The thermometer works with all kinds of mobile phones, and you simply point the thermometer at the center of your forehead and you will know the temperature value immediately.