MISURA presented its first portable monitor in 2020. The product represented a welcome change in the portable monitor market, being much more versatile, sophisticated and of higher quality than its magnetic monitor alternatives. The company has patented its unique and easy way of attaching to the integrated laptop screen.
It is not surprising that the very next year the portable monitors became very well established on the European market, especially in Slovakia, Poland, Hungary and of course the Czech Republic. In 2022, T-Mobile even chose them for its management due to their unique design. Thanks to this, they also entered the awareness of the wider public, which increased demand and with it the first requests for larger monitors.
The first of the original three MISURA portable monitor variants was the smallest, measuring 10.11″ and 286 x 182 x 25 mm.
The medium-sized version was 11.6″, 318 x 215 x 25 mm.
The largest of the original variants measured 13.3″ and 357 x 233 x 25 mm.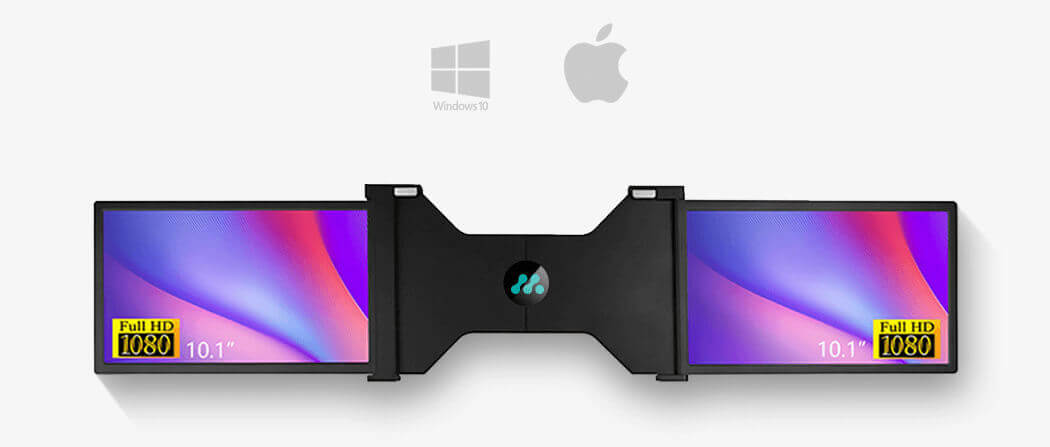 New dimensions of MISURA monitors
The original three variants were not large enough for all users, so MISURA listened to client requests and added two newer and larger models. Together with them, the company has introduced a new colour scheme in elegant silver. Let's take a look at them.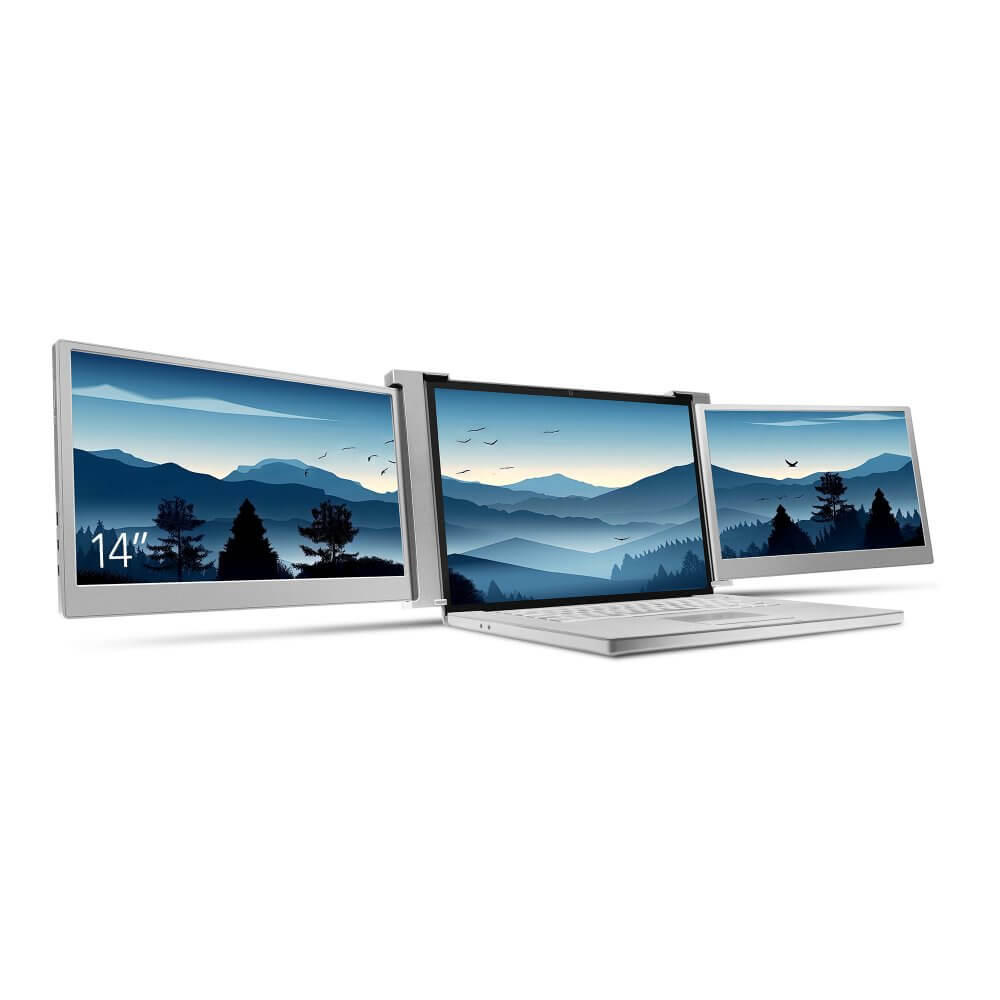 Portable LCD monitors 14″ 3M1400S
Portable LCD monitors – 14″, Full HD, IPS, 250cd/m2, USB-C, HDMI, Low Blue mode. Suitable for laptops with size from 15″ to 18 "
The first variant is the 14″ model 3M1400S.
Like the previous models, it stands out for its compact design in addition to weighing just 1.42 kg. This has been achieved thanks to the careful composition of durable yet lightweight materials.
There is also the possibility of adjusting both monitors by up to 235° and of course the possibility of using the portable monitors separately comes in handy. For these purposes, you can use the innovative stand implemented directly into the screens.
The second larger version is the 15″ 3M1500S.
With dimensions of 395 x 245 x 25 mm, it is the largest portable monitor from MISURA.
With a weight of just 1.63 kg and all the benefits it shares with the other portable monitor models, the 3M1500S is an excellent choice for all users with a need for a large and compact workspace.
Operating power consumption is less than 8W in operation mode and less than 0.5W in standby mode.
In addition, all models feature IPS technology for quality colour when viewed from anywhere.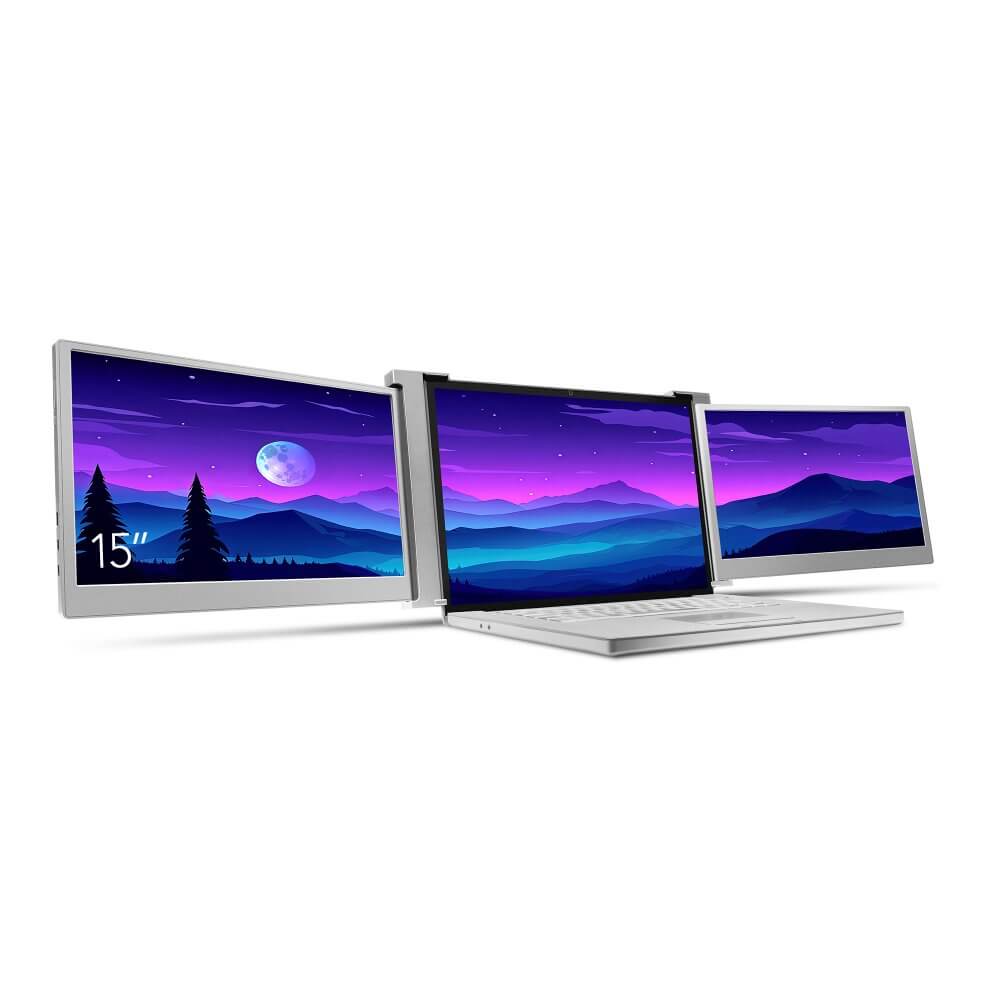 Portable LCD monitors 15″ 3M1500S
Portable LCD monitors – 15″, Full HD, IPS, 250cd/m2, USB-C, HDMI, Low Blue mode. Suitable for laptops with sizes from 15.5″ to 18 "