MISURA products are becoming more and more affordable. The MIRONET online shop is particularly interested in small car vacuums that have multiple uses and take up almost no space. You can vacuum the whole car in one go with it and get to all the places to make your car sparkling clean
Product parameters
The MISURA cordless cordless vacuum cleaner has a miniature size, so small that it won't be bigger than your hand when closed. You will hardly feel it in your hand, it weighs only 0.35 kg. Despite being so small and fitting into any pouch, pocket, box or side compartment, it excels with a high suction power of 5000 PA. You can vacuum up all the mess, even pet hair, pine needles and pebbles. It lasts up to 25 minutes in operation, which is a very respectable performance for such a small device
The vacuum cleaner also comes with additional attachments – a long tube and a brush. The tube gets into hard-to-reach places in the inter-seat compartments and the brush cleans the areas near the steering wheel, steering wheel or in the glove compartments, so you don't have to use a rag and get your hands wet.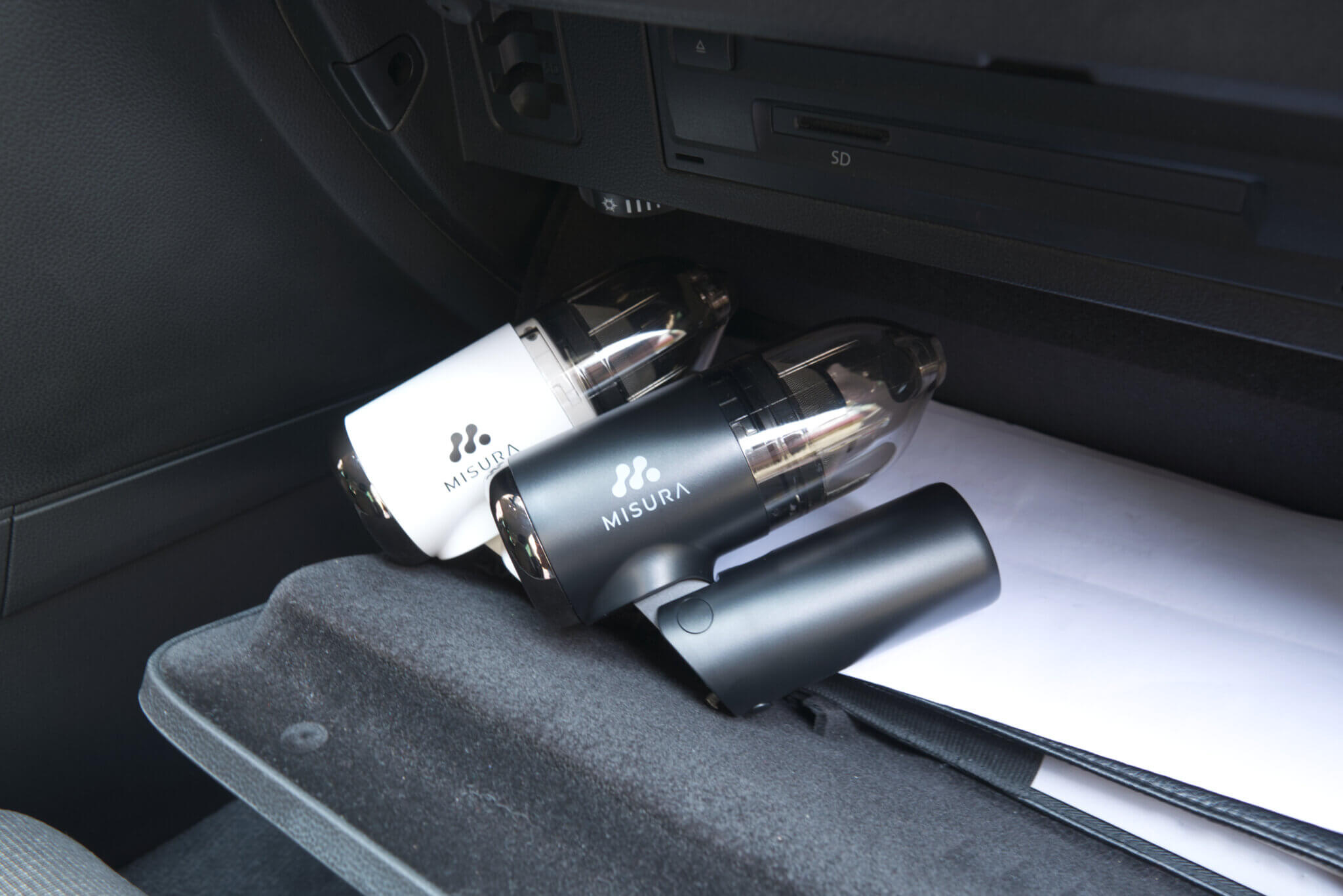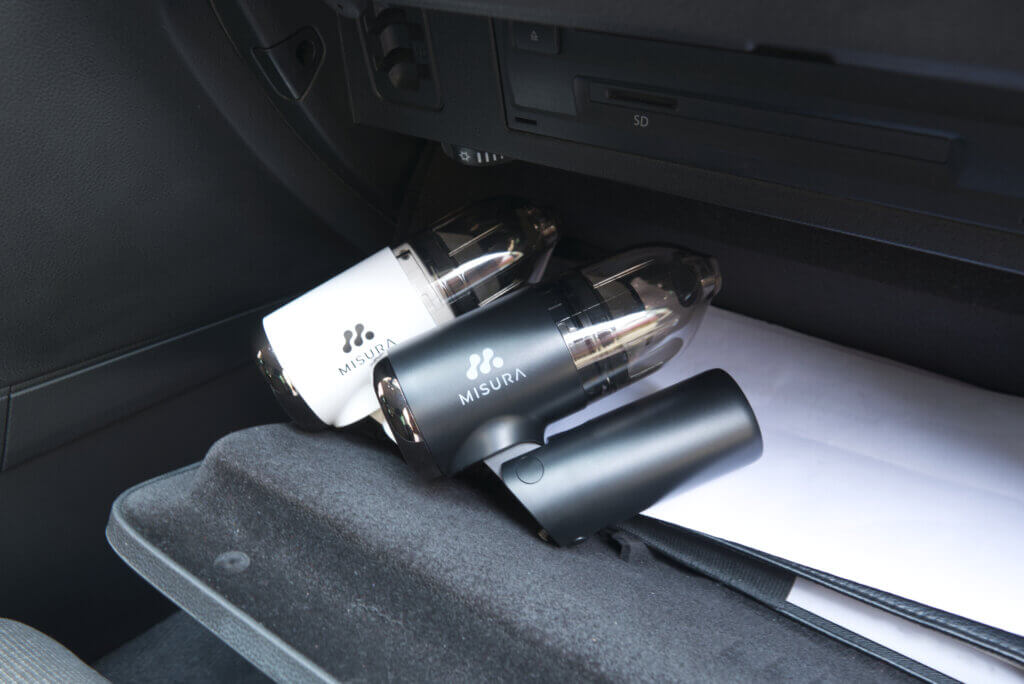 After use, simply open the dust filter, knock it into the dustbin or outside where no one will see you, and close it back up. MISURA has used high quality HEPA filters that capture even the smallest dust particles. You can also buy this type of filters on the brand's e-shop. Your order will arrive within one or two days, MISURA always tries to ship immediately.
High-quality Li-on 7.4V/2000mAh*2 batteries guarantee a long service life of the device, as well as careful workmanship and quality materials. Not any thin plastic was used, but the relatively new and innovative ABS, or Acrylonitrile Butadiene Styrene, which is characterized by high resistance to temperature changes as well as various drops and impacts.
Our MISS finalists have already tried the product. Try it too!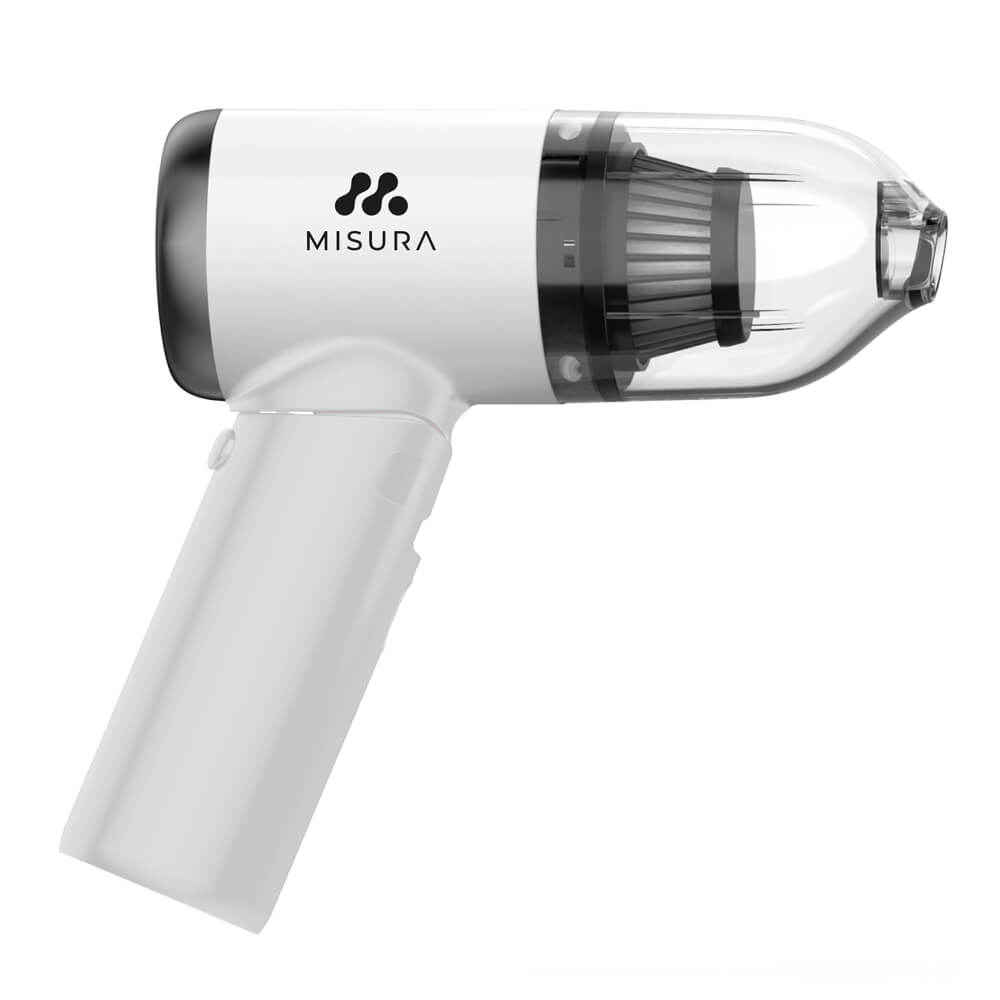 MA01 – cordless portable car vacuum cleaner, foldable, 5 000Pa, WHITE
The compact and quiet MISURA MA01 handheld vacuum cleaner is equipped with a Li-Ion battery that provides energy for up to 20 minutes of operation.…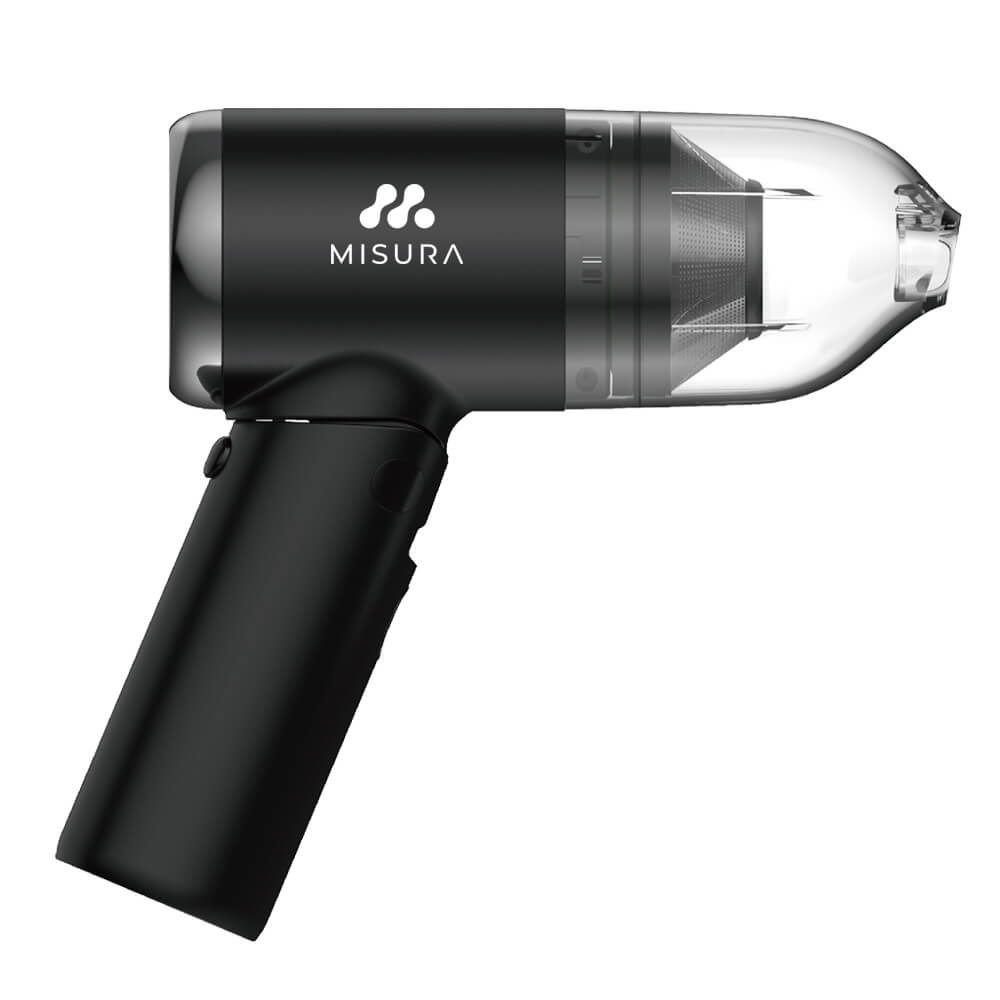 MA01 – cordless portable car vacuum cleaner, foldable, 5 000Pa, BLACK
The compact and quiet MISURA MA01 handheld vacuum cleaner is equipped with a Li-Ion battery that provides energy for up to 20 minutes of operation.…