Why get a laptop stand? If you often slouch at your laptop and don't want to suffer from daily back pain due to computer work and misplaced seating, then it's ideal to get a stand.
One of the important parameters to consider when choosing the right ergonomic laptop stand is the material it is made of. There are dozens, if not hundreds of variations of shapes and types of stands on the market today. You can choose from stands made of laminate, plastic, glass, wood, or metal alloys
Importance of material
Material plays a role not only in aesthetics and appearance, but above all in functionality and practicality. High-quality and sturdy stands made of aluminium, manufactured by MISURA, will last you for many years. If you also know that you want to carry your laptop stand with you to work, you probably won't choose a wooden one, which isn't very sturdy, but a lightweight, strong and stackable stand made of aluminium. Learn more about our MISURA ERGO stands.
Appearance first?
If you're planning to use the stand in your home office, you'll definitely want to think about making sure it matches the interior colour and design well. It's therefore a good idea to choose a timeless design that you won't get bored of after a while. For some users, the colour of the stand is also crucial. If you want the stand to match the colour of your desk or the colour of your laptop, choose a stand whose material matches these requirements
In the MISURA range, we have most of the metal laptop stands that fit every space and every type of furniture. In terms of colour, you can choose mostly from silver (aluminium), black, but also pink versions.
Our stands are elegant, tasteful and timeless. Thanks to their high quality, MISURA laptop stands last a long time.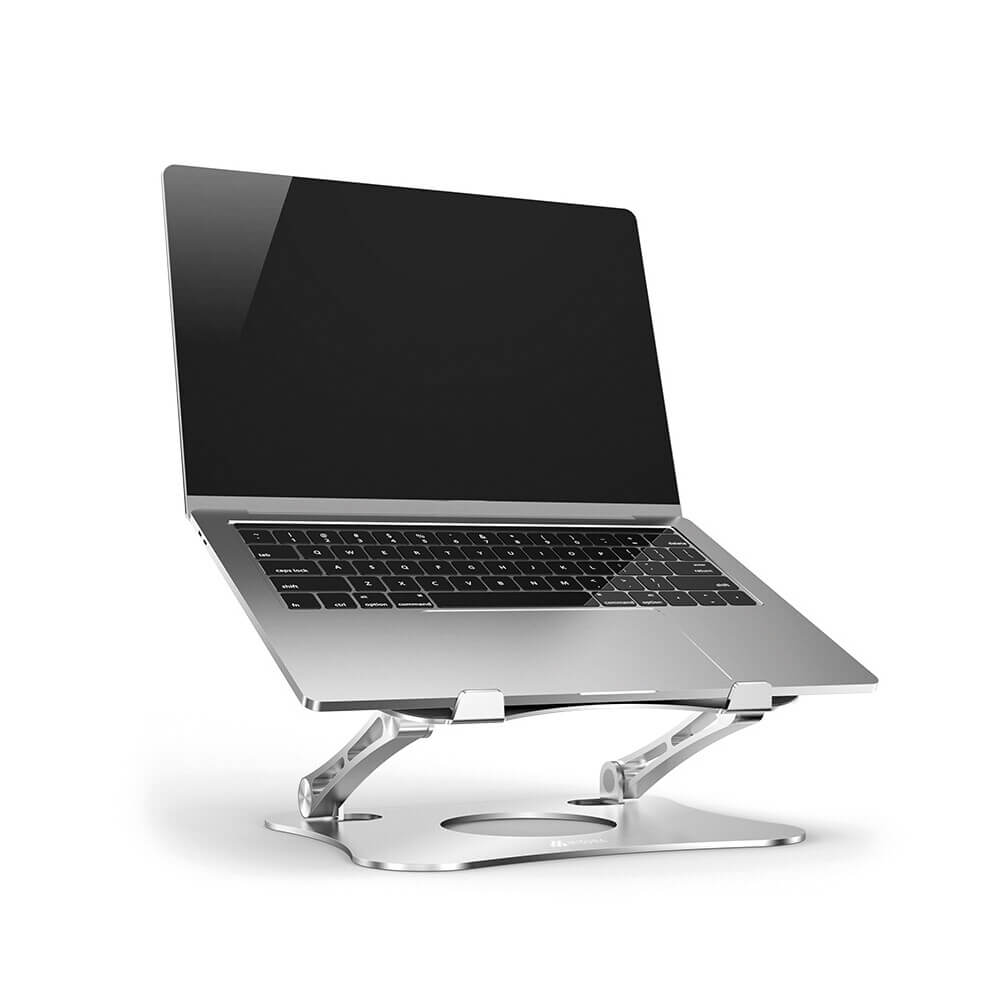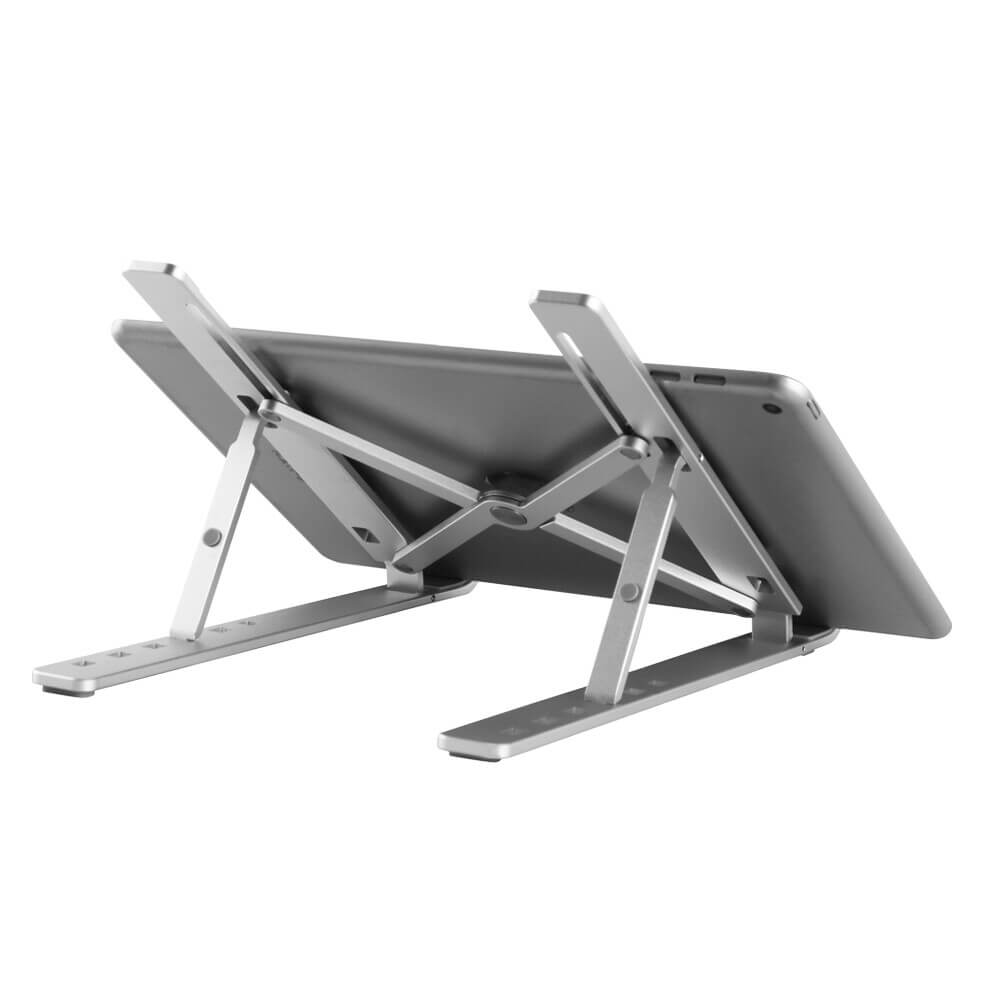 Metal stands are ideal
A glass stand sounds like a very stylish affair, but it's certainly not compact, you'll have to clean the glass more often as it gets dirty more easily, and there's a high risk of breakage if handled carelessly. As mentioned above, even a stand made of wood or laminate will not be the best option for travelling. Moreover, if you plan to use the stand to also hold your laptop while you watch your favourite show in the bath or in bed, for example – water will harm the wooden stand.
So a stand made of metal alloys or aluminium seems the most practical in all respects, as it is compact in size, compact and lightweight, also allows for adjustable height and different angles, and is very resistant to damage
At the same time, with metal stands you are more assured that they will have ventilation cutouts in them to promote airflow under the laptop.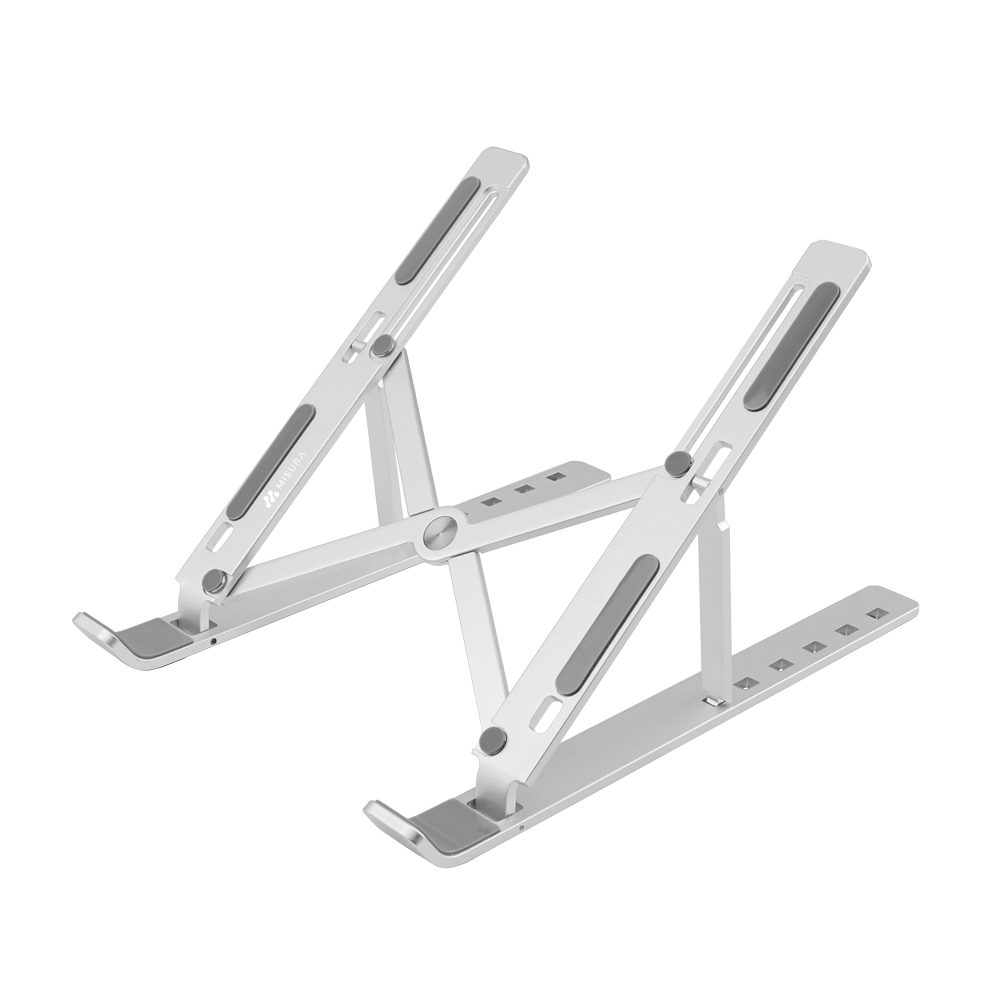 Ergonomic laptop stand ME04
Ergonomic laptop stand ME04, Size: 24 x 4.5-16 x 5-14 cm, color: silver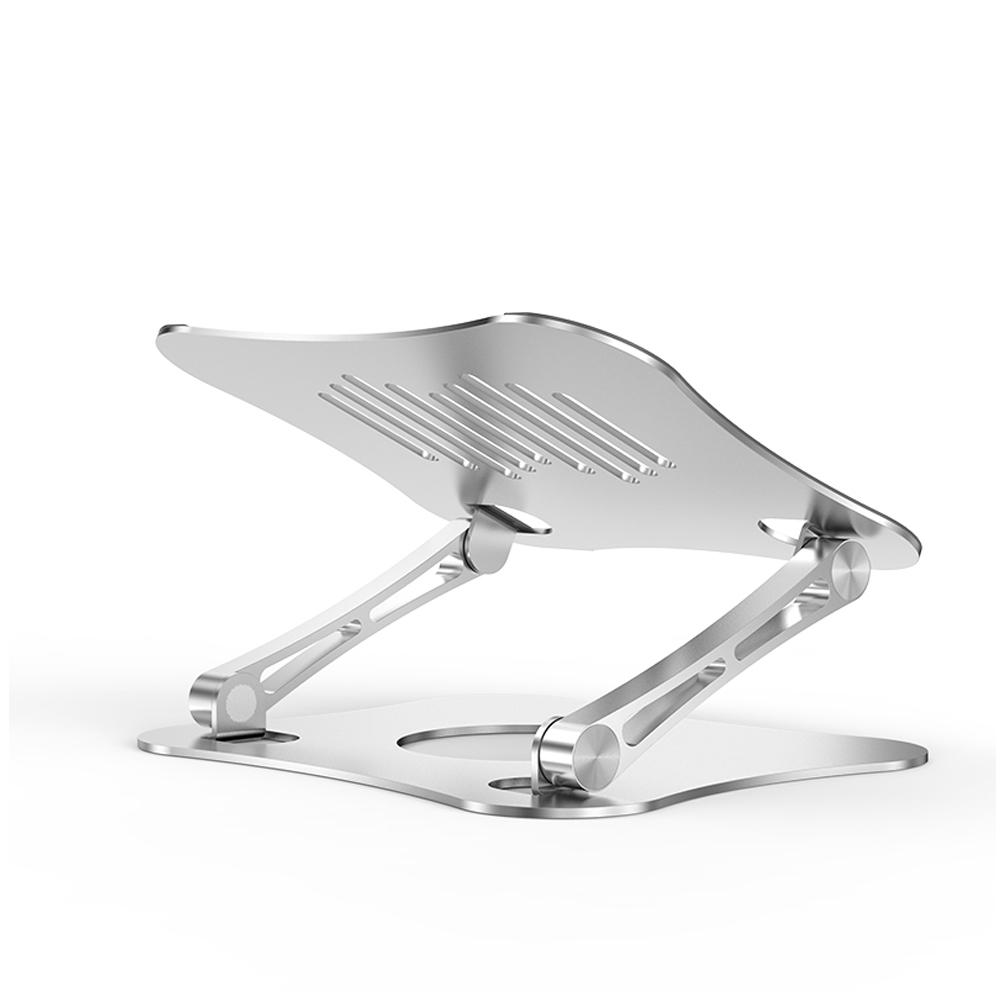 Ergonomic laptop stand ME06
Ergonomic laptop stand ME06, size: 238 x 204 x 44 mm, thickness: 2.5-3.0 mm, adjustable height: 45-230 mm, color: silver, suitable for devices 15.6″ and…