MISURA products make every day easier for thousands of satisfied clients. One of them is Kryštof Lejček, who as an Account Manager at Google spends a lot of time on the plane between his home city of Prague and Dublin, where Google has one of its large office complexes and the headquarters for the EMEA region. MISURA monitors are now an essential part of Kryštof's life thanks to their consistency and flexibility when travelling .
Your LinkedIn resume suggests that you have been in the digital technology industry for some time. What was your path to Google?
Technology has brought me joy since I was a kid and has allowed me to develop professionally. During my studies, I got the opportunity to work for Alza.cz, a company that is filled with innovative technologies. This experience not only allowed me to gain valuable expertise, but also supported my career growth.
In addition, I have always felt the desire to try working abroad and when the opportunity to move to Dublin and work for Google came up, it was clear that I couldn't miss this opportunity. This move took me to the next level and opened up new opportunities for development and professional growth.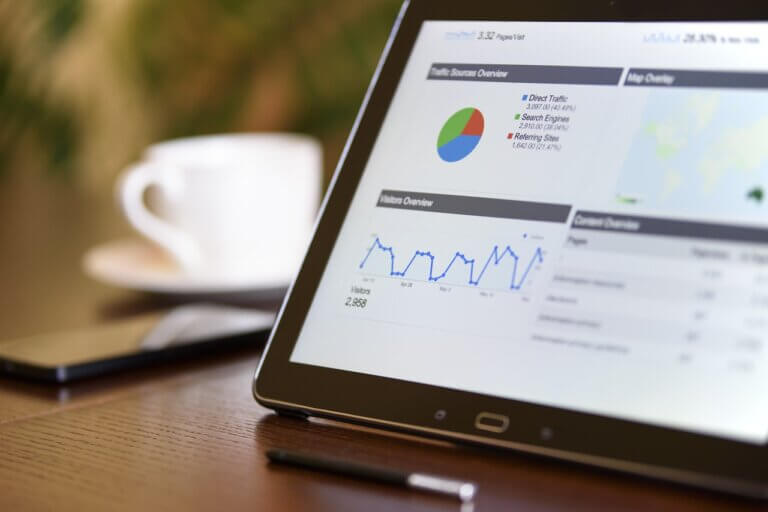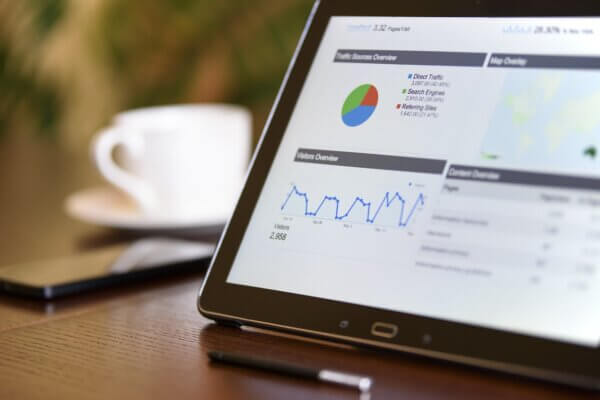 What direction do you think online advertising and digital marketing will take in the coming years?
With the advent of automation in digital marketing, I expect the need for manual work, such as setting up ads, to decrease. Automated systems will allow us to manage advertising campaigns more efficiently and identify and reach relevant audiences more accurately. This opens up opportunities for us to focus more deeply on strategy and creating content that engages and reaches our target audiences so that our digital marketing is effective and delivers the desired results.
How will artificial intelligence change Google search? Do you think it will be able to fully replace it in the future, or will they coexist?
The future development of AI in the context of search is still a question that time will tell. However, I personally believe that AI will serve as a tool to help people better identify and meet their needs. Nevertheless, human initiative and interest in information remains important, which is key to the initial idea and query. Despite the amazing advances in artificial intelligence, human interaction and creativity are still irreplaceable in the use of these technologies.
Your industry is characterized by a rapidly changing environment – how do you keep up in this hectic world, how much do you have to adapt?
I believe that change is an inherent part of human progress and I personally try to embrace every change with an open and positive attitude. Recently, for example, I have started to make more use of the newly emerging artificial intelligence, which provides valuable assistance in various tasks. I have the opportunity to use AI, for example, to formulate emails quickly and appropriately or to get summary information about the latest events. In this way, AI becomes a useful tool to help me streamline my work processes and provide me with relevant and quick information needed for my decision-making.
How would you describe your current workplace? Do you stick to traditional fixed workplaces, do you have offices based on the open space concept? Do you use laptops or classic desktop PCs?
My current workplace is based on the open space concept and partly working from home. This modern approach allows easy communication and collaboration between colleagues and creates a dynamic working environment. I only use a laptop for my work , which provides me with the necessary mobility.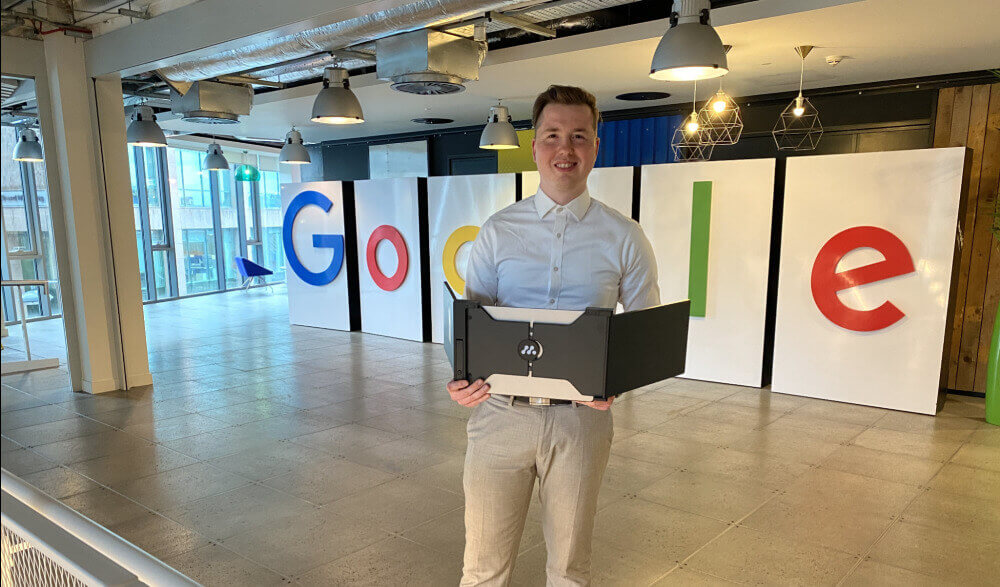 MISURA monitors offer the convenience of three displays – what is the most common screen layout within these displays for your profession?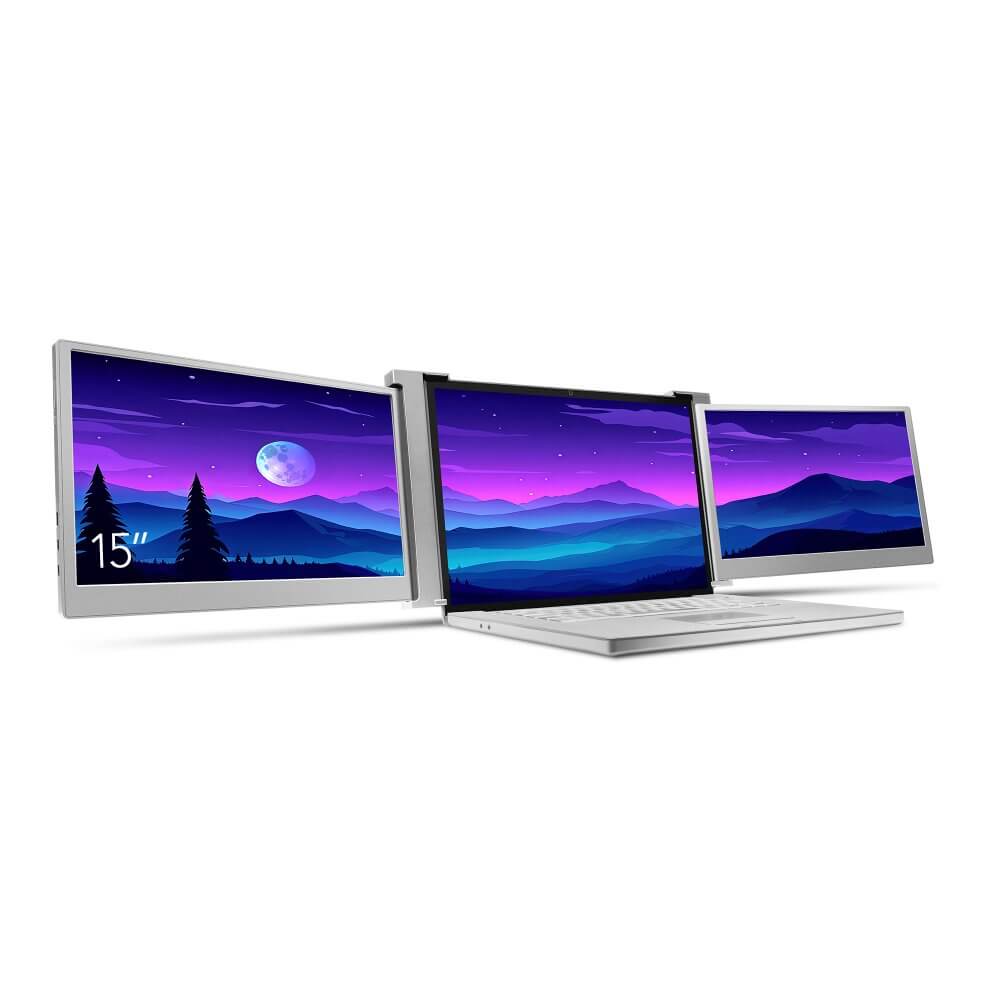 Portable LCD monitors 15″ 3M1500S
Portable LCD monitors – 15″, Full HD, IPS, 250cd/m2, USB-C, HDMI, Low Blue mode. Suitable for laptops with sizes from 15.5″ to 18 "
As the nature of my work requires me to be accessible to my clients, I prefer to have my email inbox open on one screen so that I don't miss any important information. I primarily use the second monitor for note taking and the main display of my laptop is used to make calls with clients and handle other necessary matters. This layout of screens keeps me efficient and organized when working with clients.
Given the nature of your position, I know that you spend a large amount of time on the plane between Prague and Dublin. How often do you fly and do you use this time to work on your laptop, either on the plane or in airport cafes?
I regularly go on trips at least once every three months, and usually for longer periods of time. During my time in the airport, I try to use this opportunity for personal development and enrichment. For example, I keep myself busy reading and following the latest news in technology.
My fiancée, on the other hand, prefers to work intensively until the last minute before departure in order to use her time efficiently for productive work. MISURA monitors help her in this respect, allowing her to extend her work area and providing the necessary comfort while working.
On what occasions do you use a MISURA monitor?
I mainly use the MISURA monitor in work situations where I do not have a desk with at least one external monitor. This can happen for example when travelling, working from home or in meetings outside the office. In these cases, the MISURA Monitor is a great tool to expand my workspace and increase my productivity.