The MB3 Massage Gun is a smaller version of the massager that both relaxation enthusiasts and sports enthusiasts will love. It is a functional massage device that reaches deep into muscle tissue thanks to its high power. It is designed to help users especially with eliminating pain, jump-starting and warming up the body before exercise, speeding up recovery after exercise, as well as reducing muscle pain caused by lactic acid. From a health point of view, it helps with reducing tension in the body, inducing an atmosphere of well-being and relaxation, but also with improving blood circulation.
Parameters of the MB3 massage gun
The high quality MB3 massage gun is made of aluminium alloy and is covered with a metallic design. They are available in two colours – black and red. Its shape resembles the letter "T". Its slim, innovative handle is also non-slip and ergonomic. It offers easy grip and use. The manufacturer has taken into account that everything is simple, efficient and safe for the user when handling the massage gun.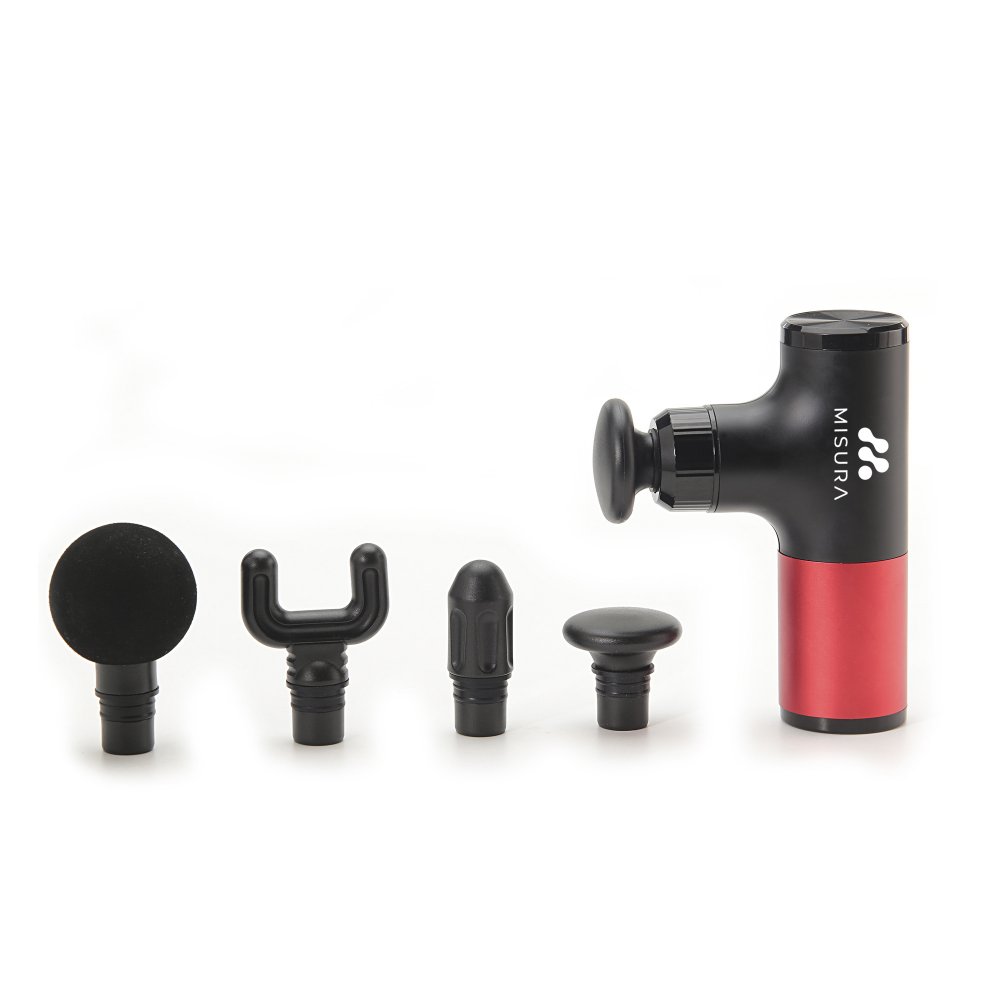 MB3 massage gun
Massage gun MB3, 14.5 x 9 x 4.5 cm, Operating time 3-4 hours, Li-ion battery 2000mAh, Package includes Massage device, 4x massage head, Instructions
Just like the MB1 Pro, the MB3 type also has a perfect interplay of three basic points which are power, number of revolutions and depth where the amplitude reaches the muscle groups. The power of this massage gun is 50 watts, which indicates a high value for a smaller device. The number of revolutions per minute ranges from 1200 to 2800 BPM and the ability to penetrate muscle tissue reaches up to 6 mm.
An important parameter of the massage gun is the power
The performance plays an important role. It determines the striking power of the massager. If the power of the massage gun is lower, the massager stops when pressure is applied. A lower power massage gun only works "on the surface" because it does not have the competence and power to get deeper into the muscle. Therefore, potential massage gun users, should avoid buying cheap massagers.
The MB3 massage gun is equipped with a 2000 mAh li-ion battery. The gun's battery lasts up to 4 hours and also 4 hours must be left on the charger. The advantage is also its smaller and lighter design. It is 14.5 cm long and weighs 450 g. Of course, with the fitting of individual heads, the weight increases to a maximum of 800 g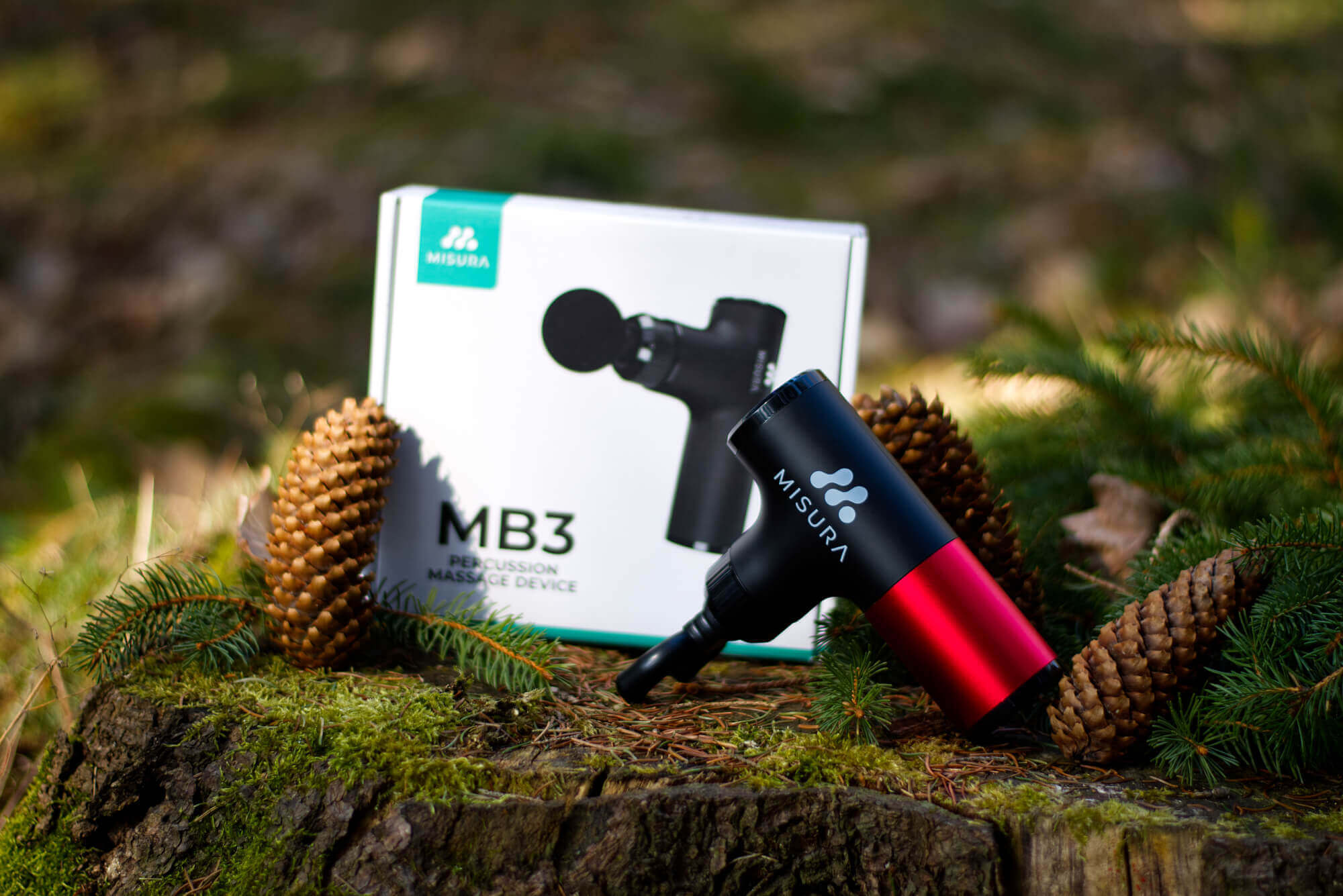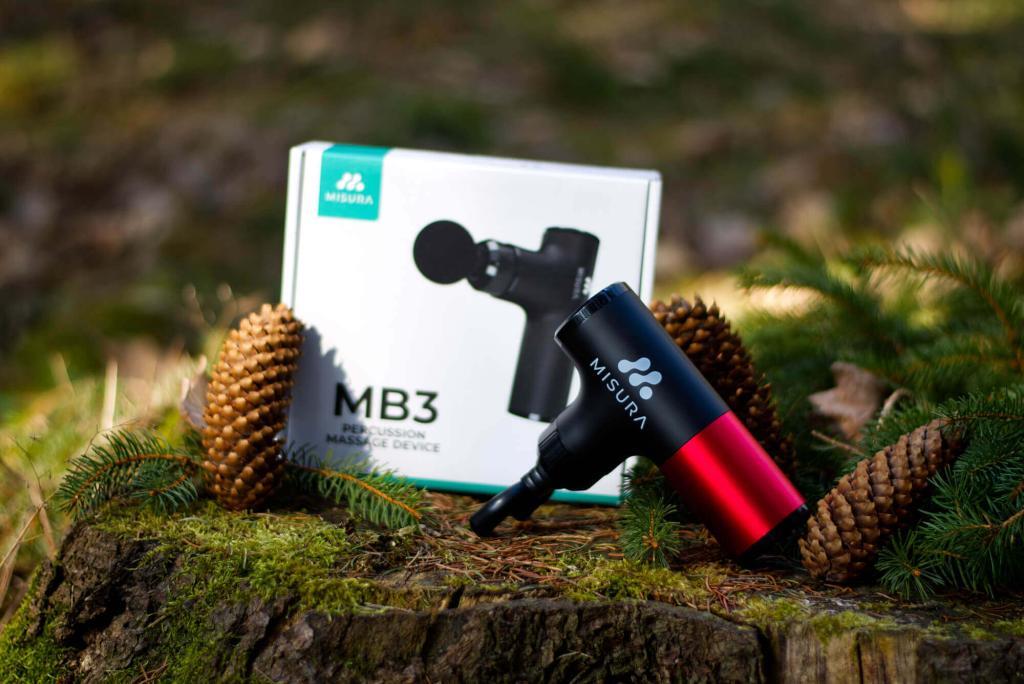 Therefore, its parameters make it easy to handle, portable and suitable for travelling with. Athletes can already take the MB3 massage gun with them to the gym, where they can already warm up with it and save time by stretching. It will also be of great use after exercise, when it serves the function of regeneration. You can also take it with you to work or school.
What is the most unique feature of the MB3 massage gun? It has a built-in USB-C or DV 5V/1A charging output at the bottom. The MB3 massage gun also doubles as a portable power bank. In this case, you can kill two birds with one stone. You can carry the massage gun with you for the purpose of massaging, but also in case of a dead mobile phone.
Important capabilities
Accelerates muscle growth
Increases muscle flexibility
Helps speed up muscle recovery
Releases and reduces lactic acid in the body
Improves and expands range of motion
Reduces pain associated with soft tissue damage
Eliminates the occurrence of delayed onset muscle pain
Improves blood flow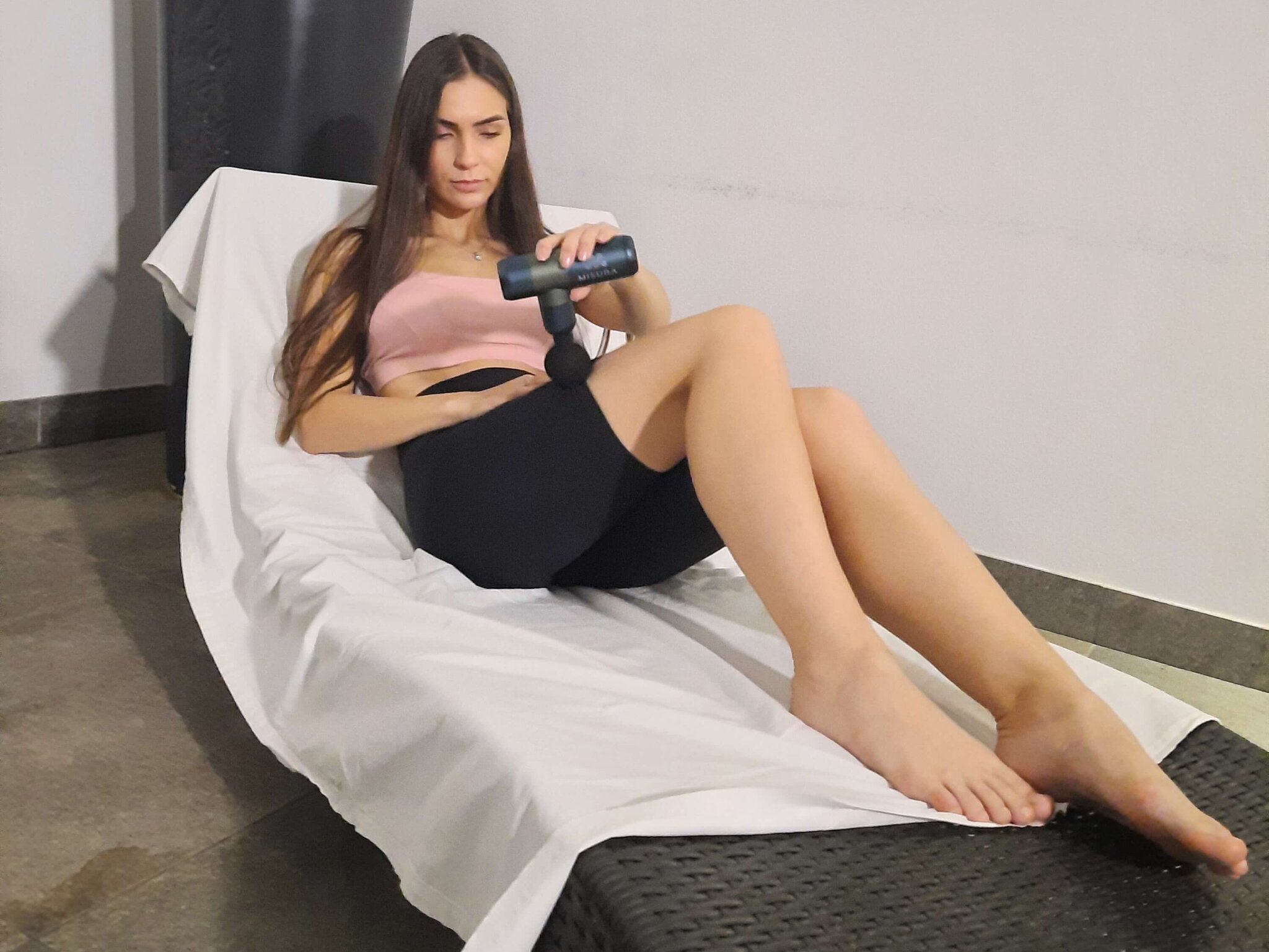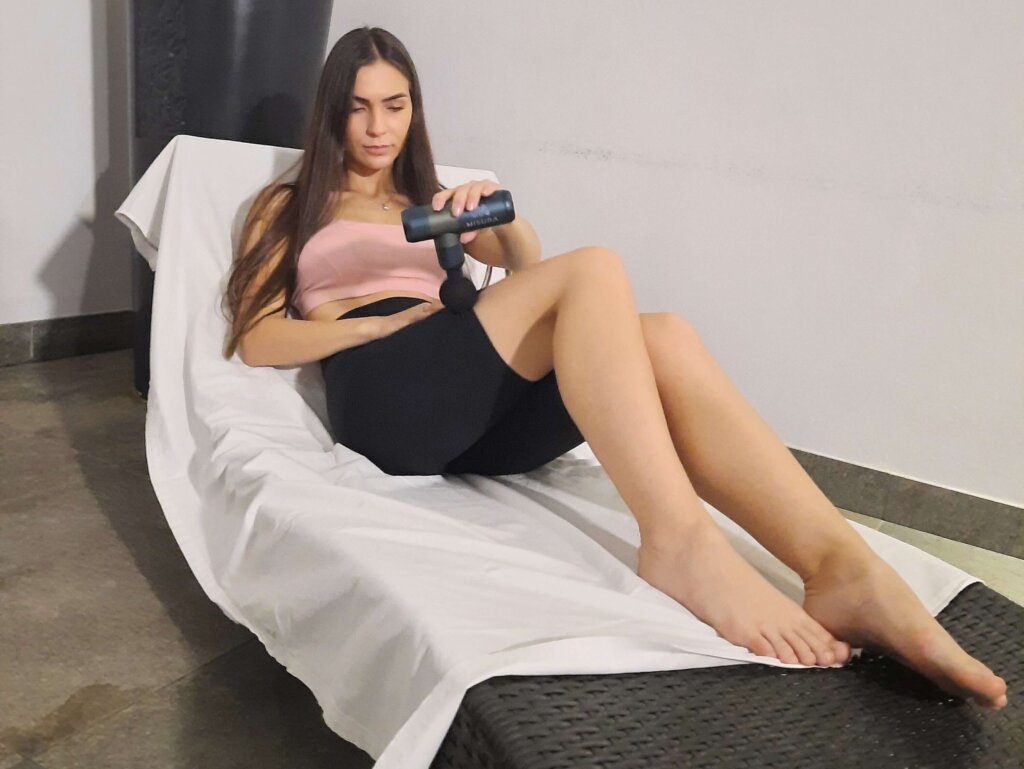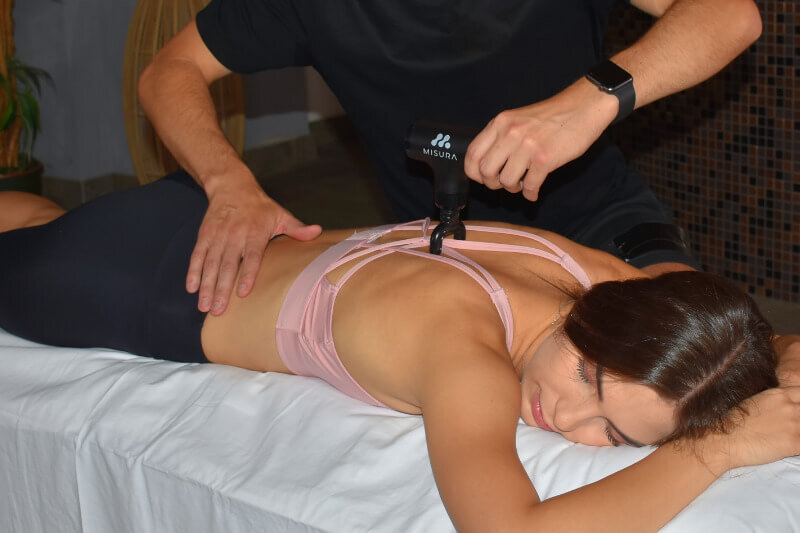 MISURA massagers are also available in the Factory Pro gym and fitness centre, where visitors can try them out at any time and use them to massage themselves before or after a workout.
How to get the right back massage?
People nowadays complain especially about back pain. There are many reasons why this is the case. Whether it's stress, fatigue, lack of physical activity or sedentary jobs, the cause can also be hidden in a health problem. Incorporating physical activity into your lifestyle, quality sleep on the right mattress, as well as a proper massage can solve the pain problem.
Proper massage is all about bringing relaxation to the body, improving circulation and reducing fatigue. Alternatively, massage devices can also bring about the same effects. The MISURA massage gun can eliminate or at least eliminate the problem. They reach deep into the muscle tissue with their high-frequency vibrations, thus relaxing stiff muscles. This massage will also solve the pain of a stiff neck after a sleepless night.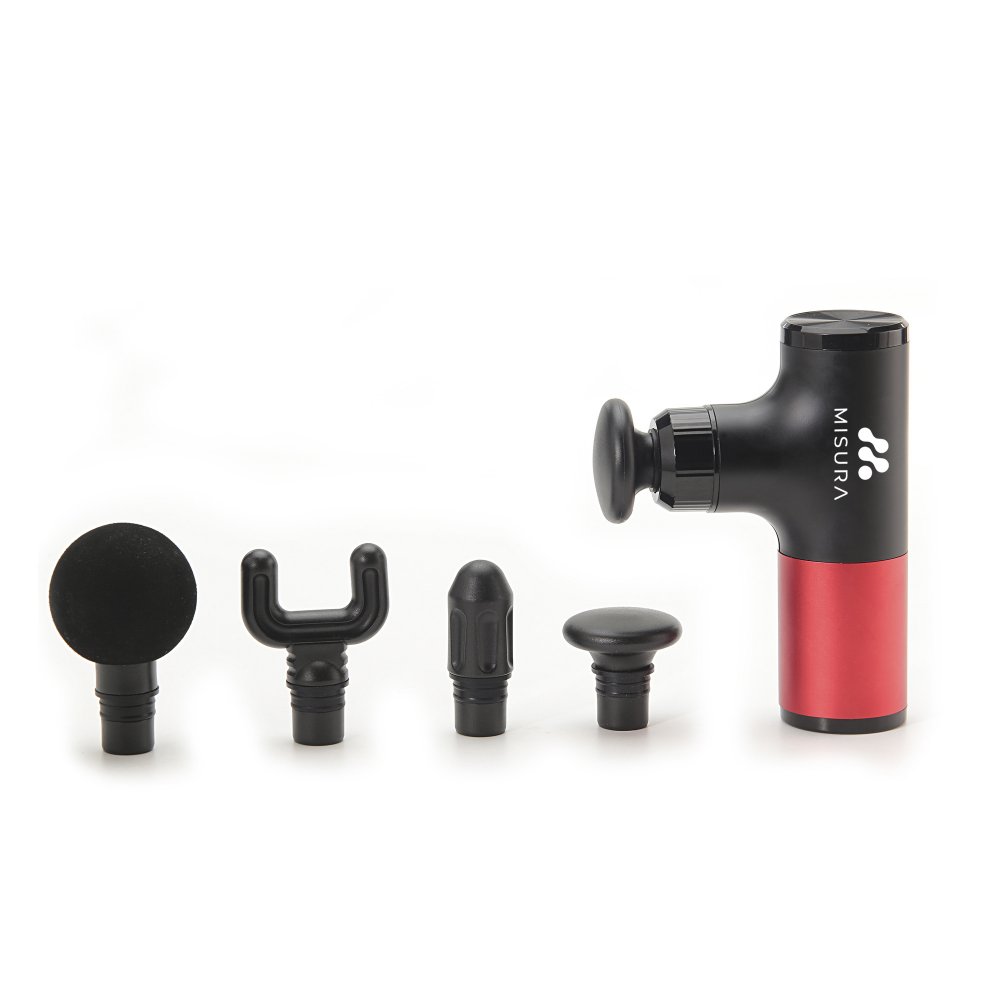 MB3 massage gun
Massage gun MB3, 14.5 x 9 x 4.5 cm, Operating time 3-4 hours, Li-ion battery 2000mAh, Package includes Massage device, 4x massage head, Instructions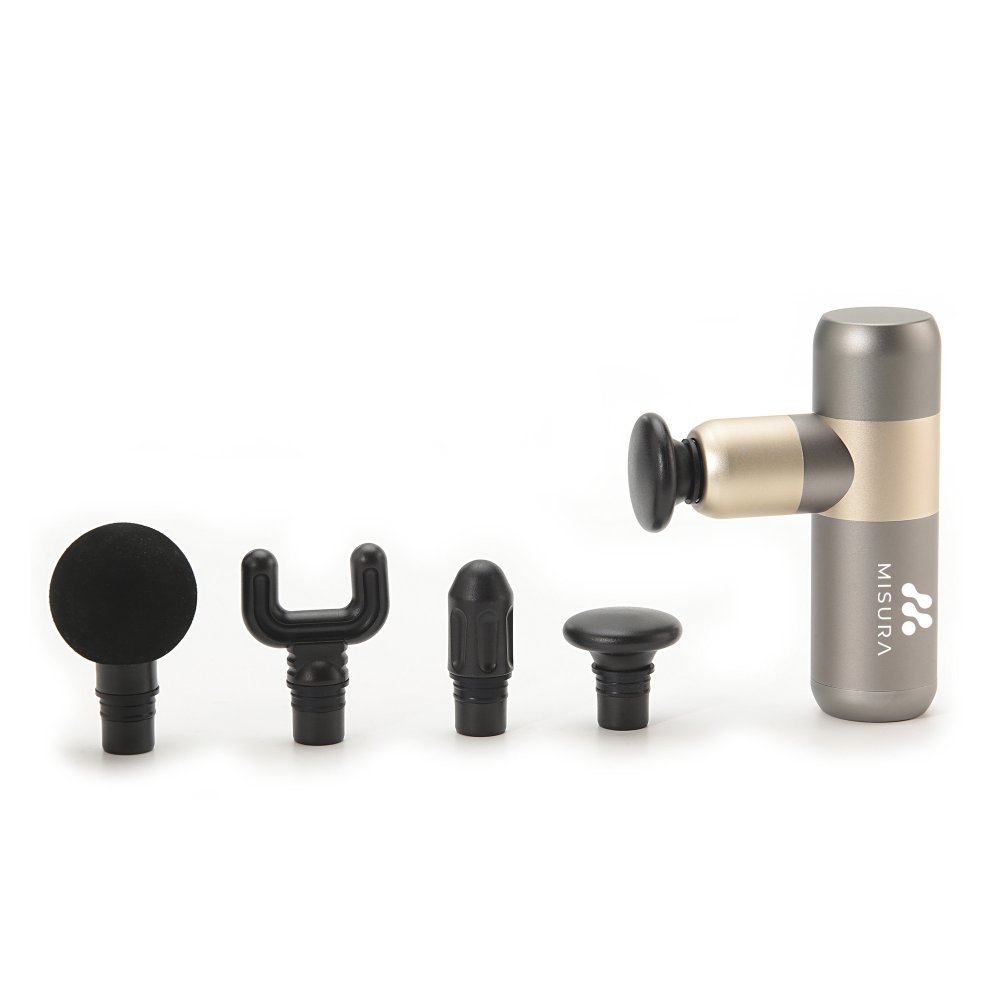 Massage gun MB4
Massage gun MB4, 14.5 x 9 x 4.5 cm, Operating time 3-4 hours, Li-ion battery 2000mAh, Package includes Massage device, 4x massage head, Instructions
Advantages of the MISURA massage guns
The MISURA massage guns are handheld massage devices that use pressure pulses to reach deep into the muscle tissue. These pulses eliminate muscle knots, improve blood circulation and relax muscles. The massager has several attachments that can be used on different parts of the body. MISURA offers several models of massage guns. The powerful MB1 Pro model is very quiet despite its high speed, and it also has the advantage that your hands do not shake during the massage, causing tremors in your arm. The smaller MB3 and MB4 variants also function as power banks.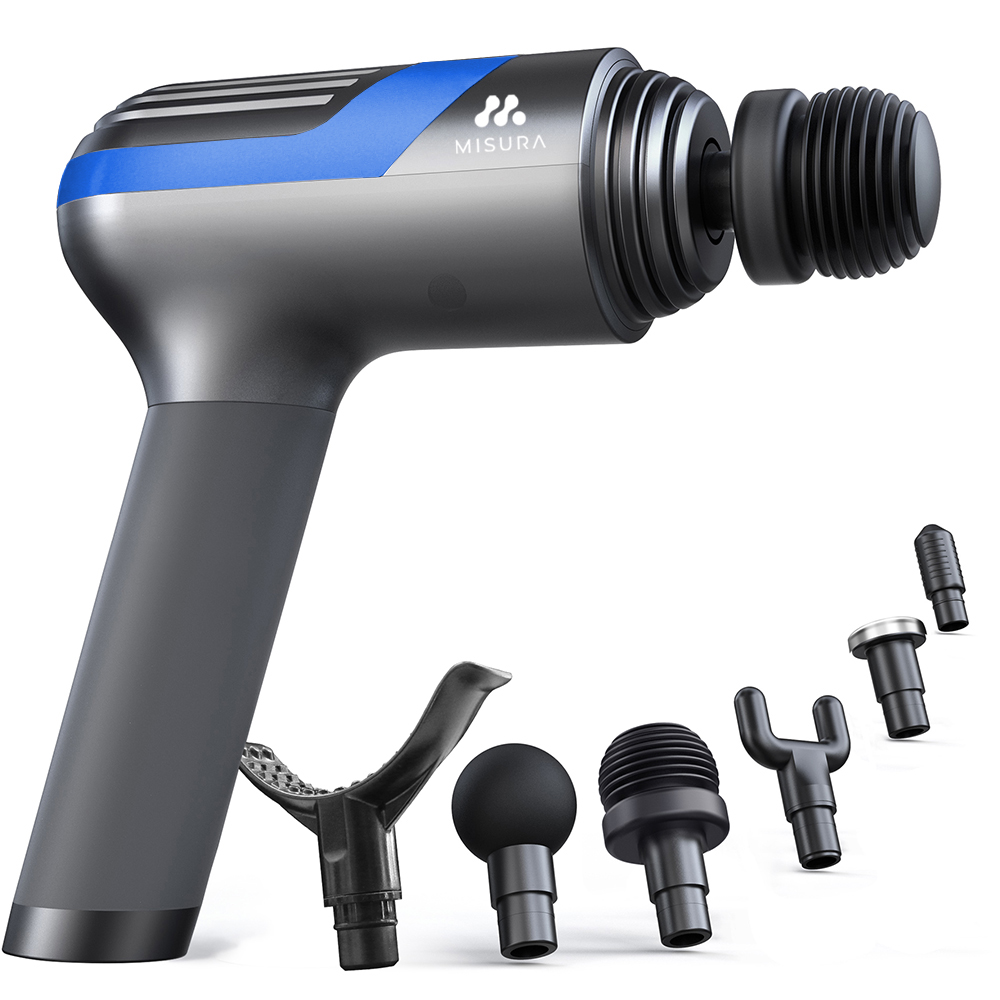 MB1Pro massage gun
Massage gun MB1Pro, 25 x 7.5 x 22 cm, Operating time 8 hours, Battery Li-ion 2500mA, Package includes Massage device, 6x massage head, Power adapter,…
How to use the MISURA MB3 before sporting activities?
Before any sports and more demanding physical activity, the body needs to be sufficiently warmed up and prepared for the physical activity. Stretching, stretching the muscles and warming up helps with this. But athletes should also include a pre-exercise massage in their schedule, which should be quick. It should not be intense, as more intensity helps to relax the tissues, and this is not advisable before exercise
With the right tactile cues, the athlete should feel arousal. Of course, time also plays an important role here, which is why proper stretching and warm-up are forgotten. And for the massage, we need a second person to perform the right strokes to get us excited. So how can we get the body sufficiently warmed up and ready for performance without having to spend time warming up or looking for a masseur?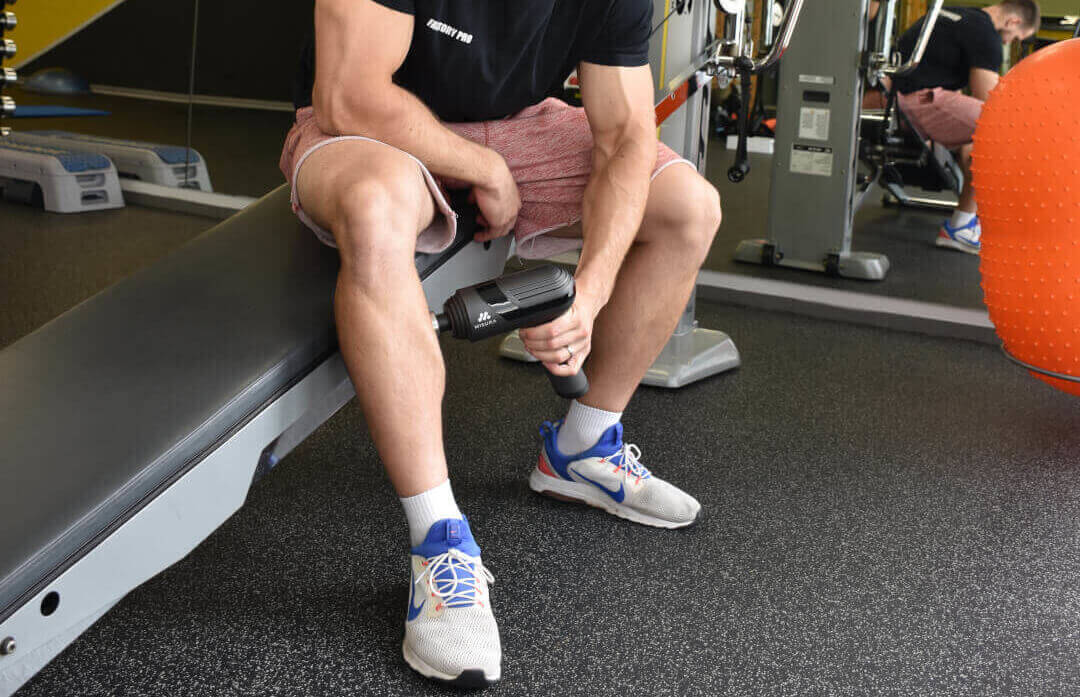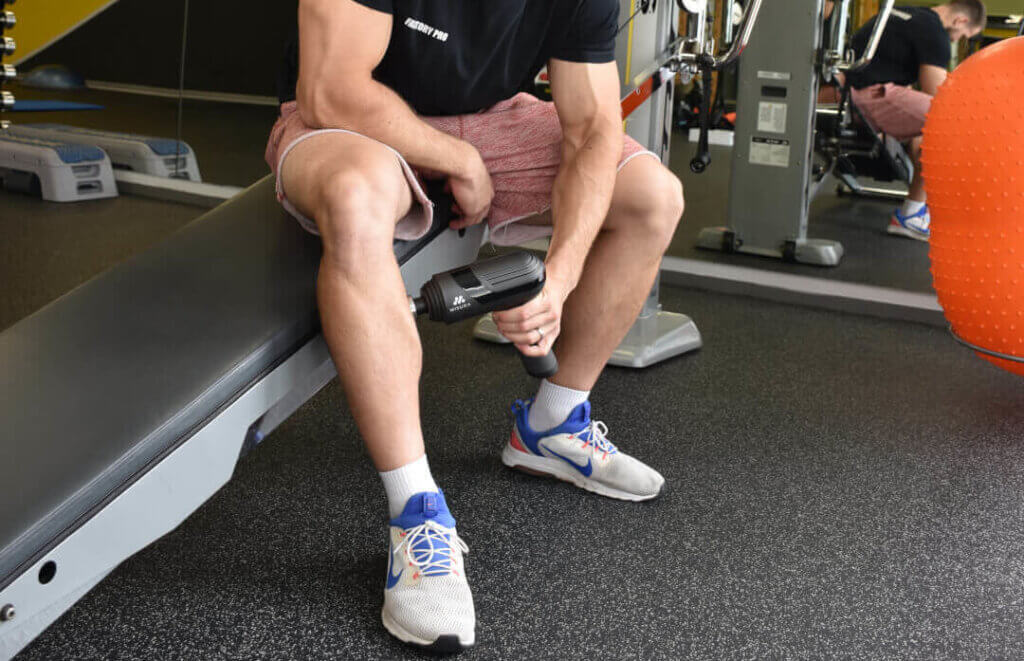 MISURA massage guns are the answer. Because thanks to the massage device we prepare the body sufficiently for the performance and get the blood flowing in the body, the athlete can do without stretching and use the massage gun instead. Massage before exercise is suitable because it reaches deep into the muscle tissue with its pressure pulses, thus warming up and getting the blood flowing. In addition, you can use the massage gun again after the physical activity to speed up muscle recovery.
Sports massage – what is it for and how to perform it correctly?
Sports massage is based on classical massage, but it also has its own peculiarities. In this massage, attention is paid preferentially to the muscles that are used in sports performance. The massage helps to increase muscle activity and warm up the body. It also helps with muscle recovery, blood circulation, lymphatic system and removes stiffness and pain. It is popular with both amateur and elite athletes who want to perform at a high level
It prepares the athlete for sports performance both physically and mentally. Sports massage is recommended before and after performance. Because some athletes are preoccupied with exercise, they often underestimate recovery, and rush to the next workout. This leads to the body being fatigued and muscle soreness sets in. How about giving the MISURA massage guns a try?
These are suitable for massaging before and after exercise. They will help with warming up, and you will save time stretching. Plus, you can also use them after your workout, when they will help you speed up your recovery, so you can then get fit again without waiting. Plus, the massage guns have up to six spare heads that can be used on different parts of the body. So you can massage your stressed muscles as well as your feet or hands.