The top edge of the monitor should be about the same level as your eyes when working on your laptop or computer.
Experts recommend that the monitor should be positioned as far away from your head as possible, at least 30 cm so you don't hurt your eyes, and no more than 100 cm because you won't be able to see your work. Of course, if you wear glasses, you need to adjust the distance to the focus of your eyes.
The second factor is the monitor setting and its tilt to avoid light reflection. The tilt of the screen also depends on the tilt of your head. Therefore, it is sometimes better to tilt the monitor more so that your back does not hunch and you do not tilt your head backwards, which gradually starts to stiffen your muscles when working for long periods of time, with other negative health consequences.
How should the chair be positioned? It is advisable that the chair is so high that the arms can rest freely on the table top at an angle of about 90 degrees. The monitor should be positioned, as already mentioned, optimally 50 to 70 centimetres from the eyes and 15 to 20 degrees below eye level, never above. This would cause unnatural head tilt and neck, neck and shoulder problems.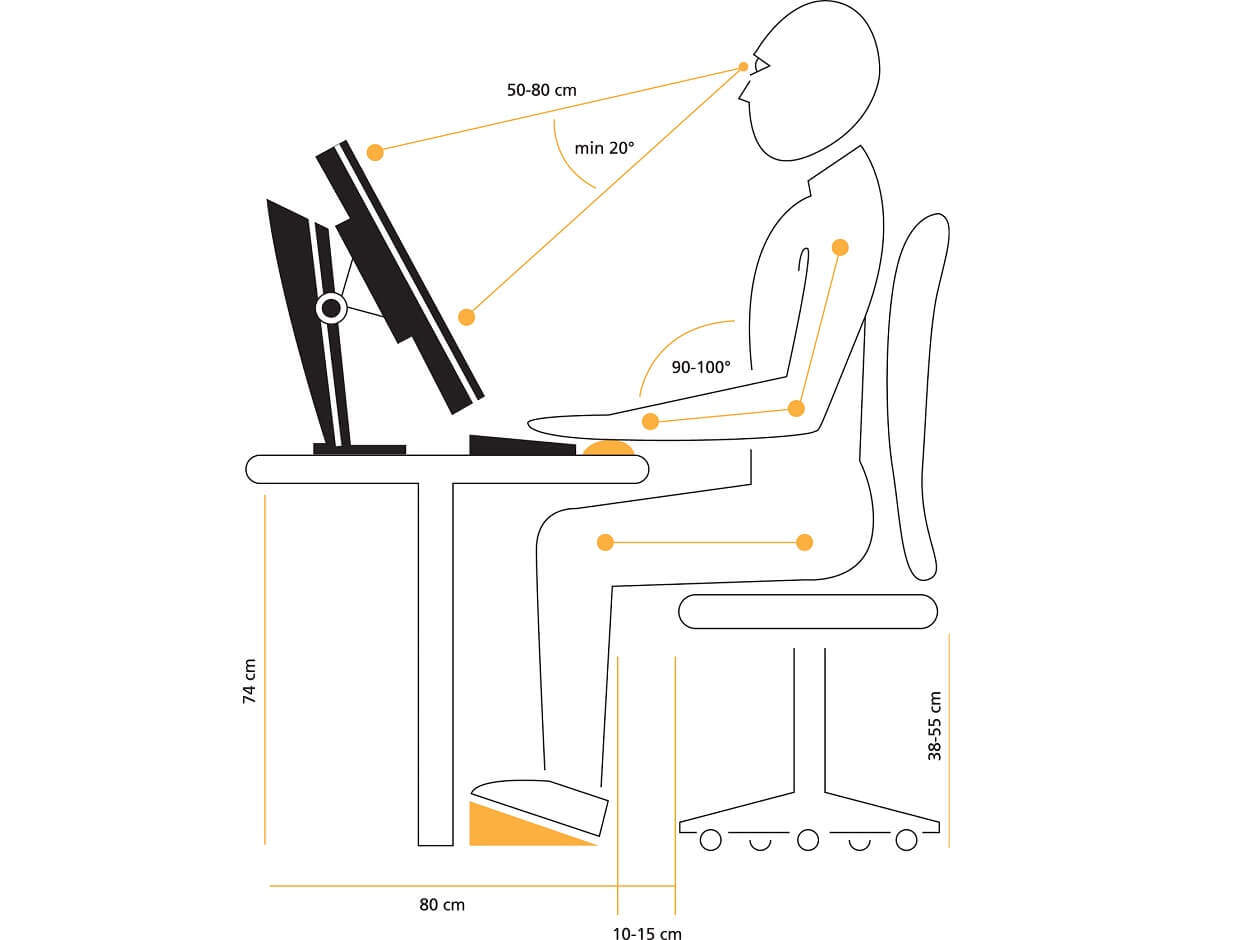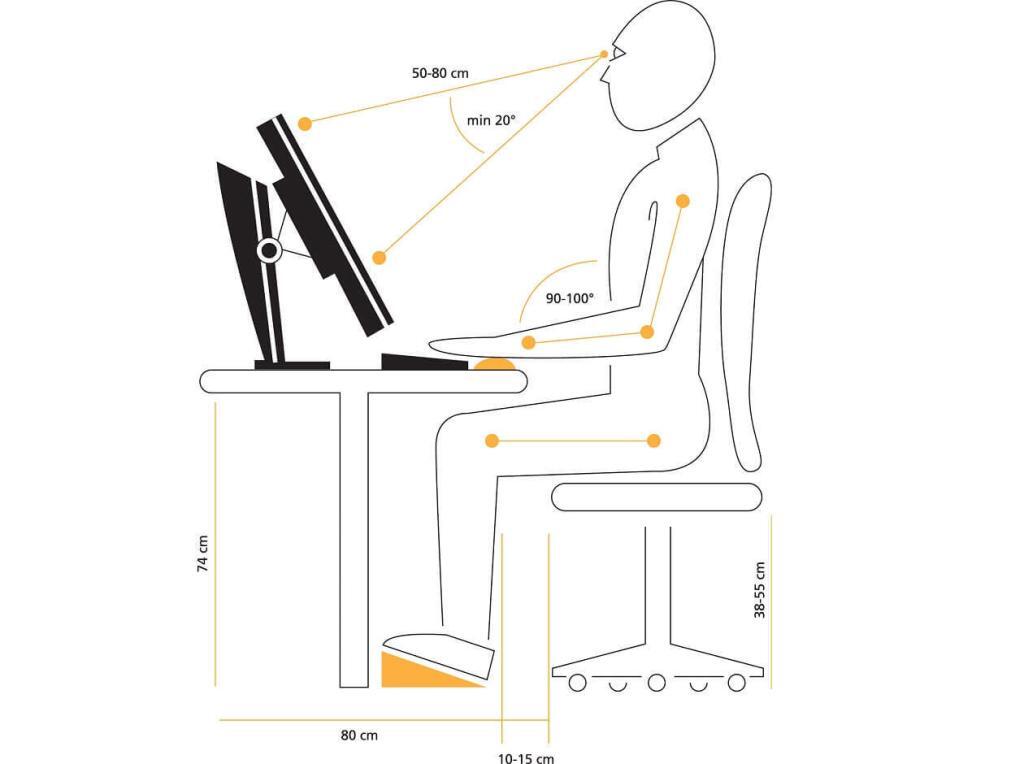 Where and how to place the monitor, keyboard and mouse correctly?
Your eyes should look slightly down at the laptop screen at an angle of about 15 to 20 degrees. It is not advisable to place the monitor higher up, as this causes an unhealthy tilt of the head and puts long-term strain on the cervical spine, shoulders and neck, causing uncomfortable health problems. Proper placement of the monitor, keyboard and mouse will support your health in the future. If the monitor is placed lower, it is advisable to support it with a stand. At MISURA we have a range of stands from which you can choose the most suitable one for you. However, the correct distance of the screen from the eyes is also individual according to each person's physiognomy and physique, and therefore ranges from 50 cm to 100 cm.
An adjustable monitor is ideal
When choosing a new monitor, it is therefore ideal to choose one that you can adjust its height. If you work with a monitor on a daily basis, you need to adjust it so that it's easy to look at and doesn't hurt your back or head
The monitor should be positioned in the middle directly in front of you. If it is too far to the right or left, you will need to turn your neck frequently. The top edge of the monitor must be at eye level.
Once you set the monitor too high your shoulders and neck will hurt from moving your head backwards. Conversely, if the monitor is too low, your neck will hurt from moving your head down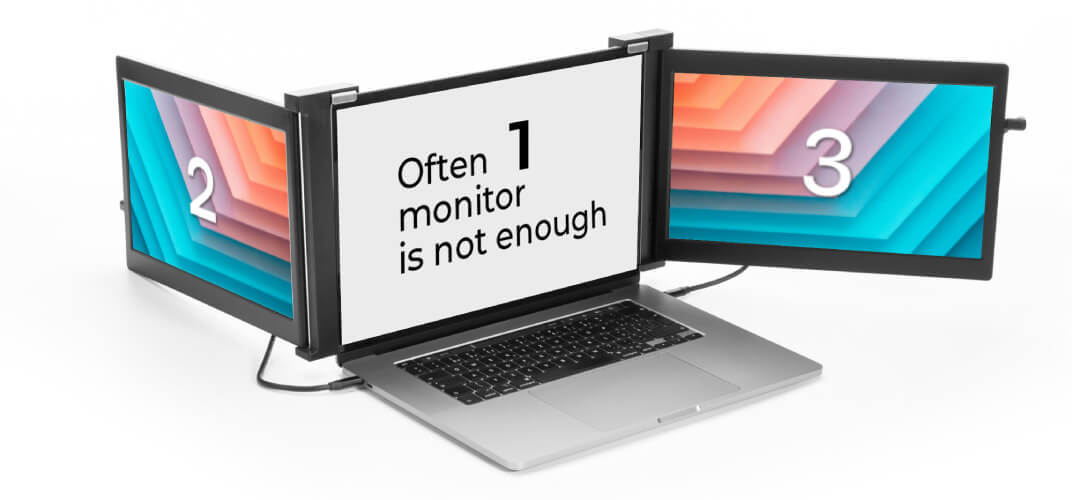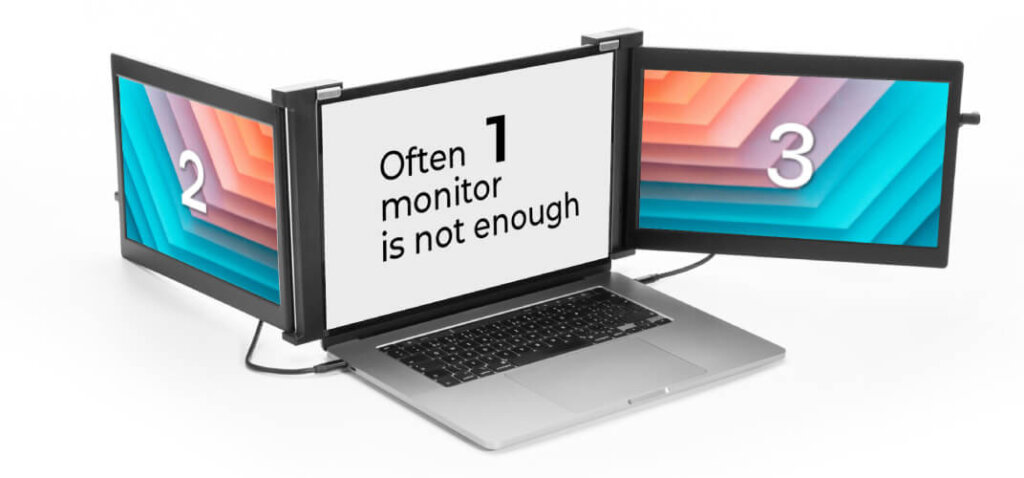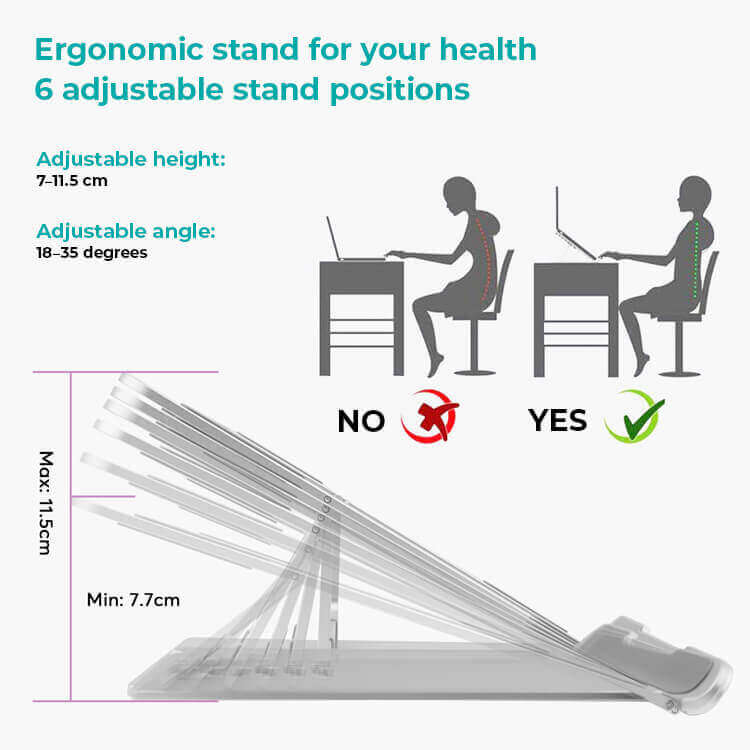 The angle of the monitor is important.
Once you have set the correct height of the monitor, adjust the tilt angle. Tilt the monitor slightly upwards. The bottom should be slightly closer than the top. Tilting the monitor downwards is not recommended unless necessary
For example, to reduce glare or because the monitor is too high to be lowered. At the same time, try to adjust the monitor so that there is as little light reflection as possible. If the screen glares, it can cause you eye and head pain in the long term.
If you have a low desk that can't be raised, use a laptop holder to ensure that even when working on your laptop, you sit properly. With the ability to adjust the height and angle, there is no need to look for other solutions on where to place your laptop
How to adjust your monitor so your eyes don't hurt
Protecting your eyes is closely linked to protecting your cervical spine, so adjusting your monitor in a basic way will help you twice. So before you read any further, adjust the height of your monitor so that the top edge is at or slightly above eye level. Sit at least an arm's length away from the monitor.
That's why MISURA has developed different types of height-adjustable ergonomic laptop stands, most of which have adjustable angle extensions to several positions, helping to prevent round backs and eye problems.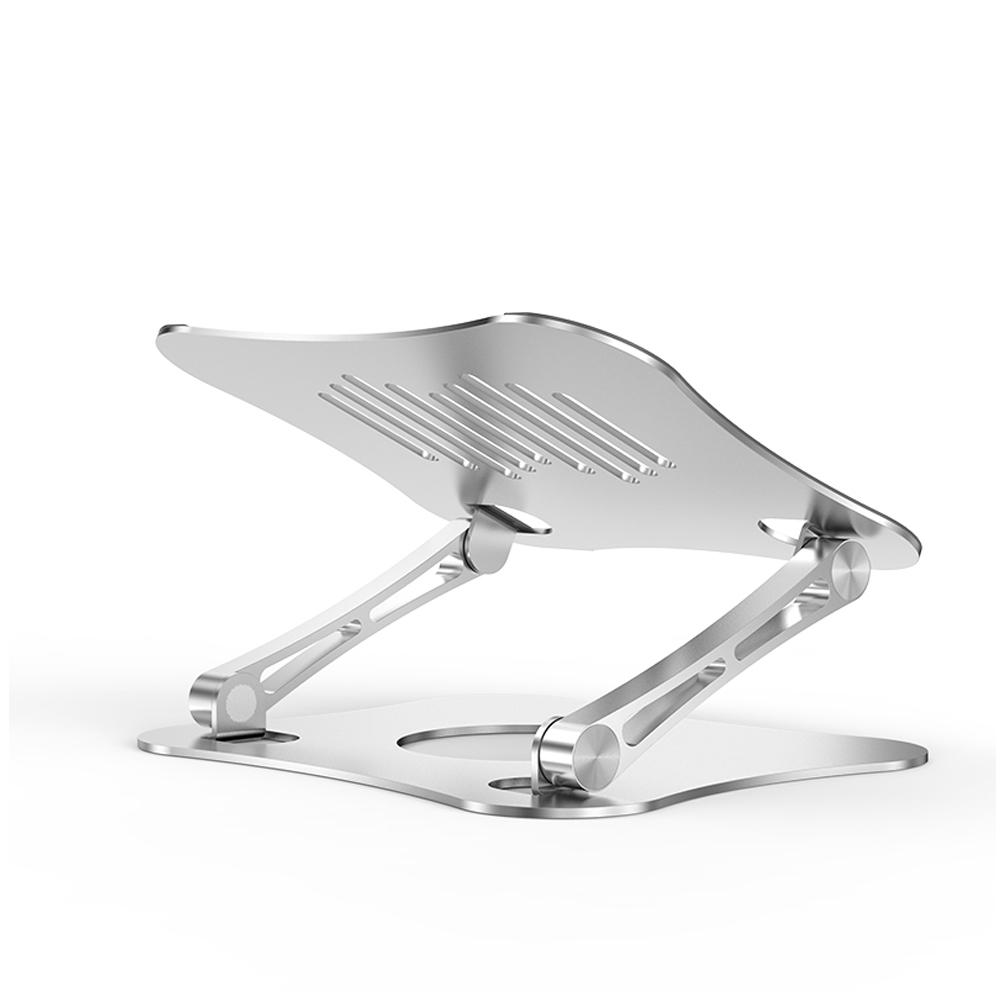 Ergonomic laptop stand ME06
Ergonomic laptop stand ME06, size: 238 x 204 x 44 mm, thickness: 2.5-3.0 mm, adjustable height: 45-230 mm, color: silver, suitable for devices 15.6″ and…
MISURA has a wide range of laptop stands
MISURA products give you the freedom to adjust your laptop screen to the height you want. In our MISURA ERGO range you will find different types and models of laptop stands to choose from.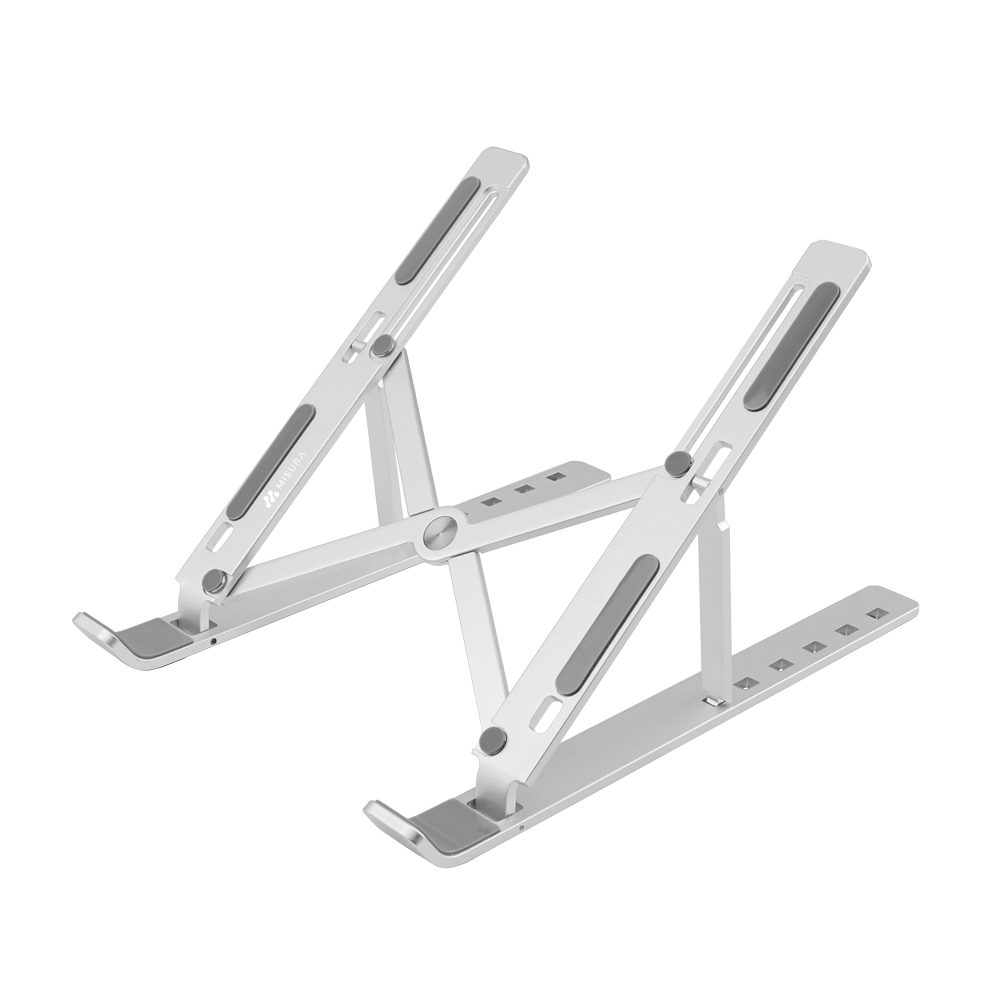 Ergonomic laptop stand ME04
Ergonomic laptop stand ME04, Size: 24 x 4.5-16 x 5-14 cm, color: silver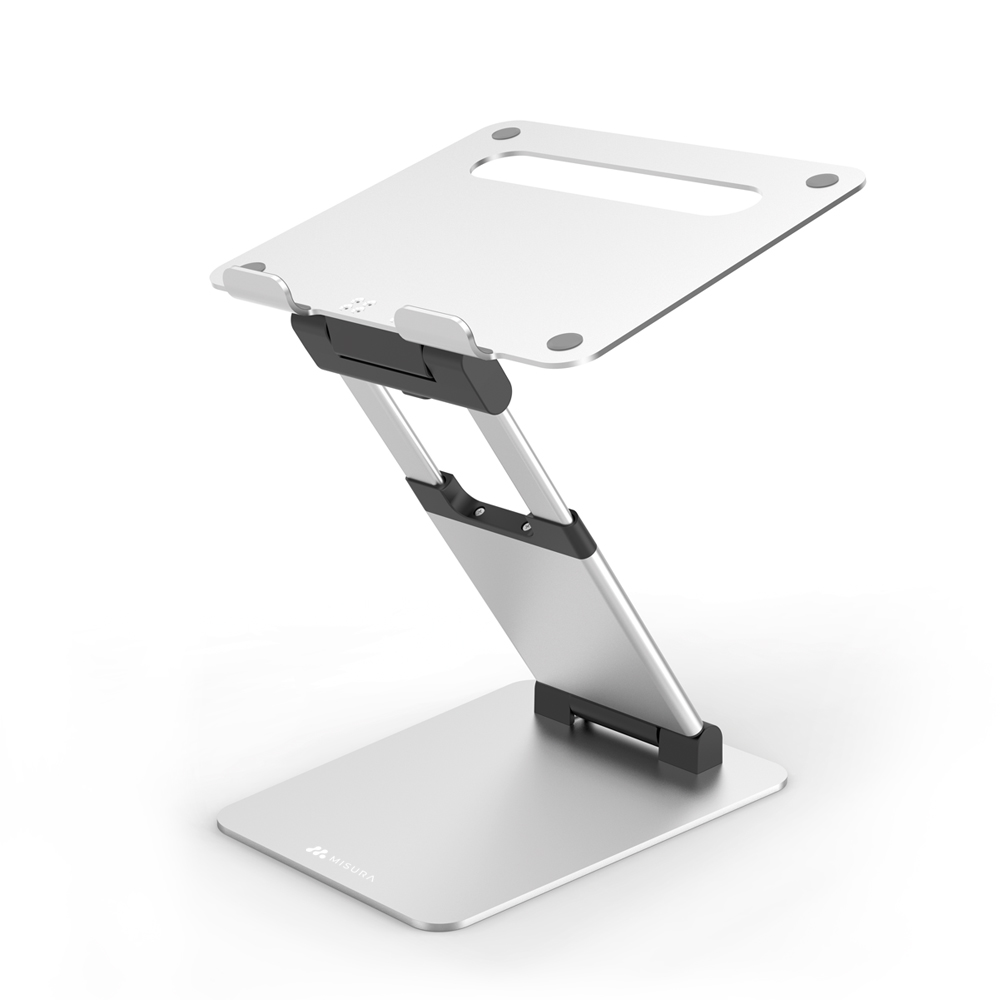 Ergonomic laptop stand ME11
Ergonomic laptop stand ME11, size: 285 x 290 x 45-360 mm, adjustable height: 45-360 mm, color: silver, suitable for devices 17″ and smaller