The high quality MISURA MB2 massage gun is equipped with a heating body that will relax your whole body in a very pleasant way, similar to heated lava stones, warm peat etc. This new addition to the MISURA repertoire of innovative massagers thus combines thermal and percussive massage for the best possible results.
At the beginning of the massage with the gun, it is recommended to use a lower intensity at first and gradually increase it to avoid hurting yourself. Therefore, the basis of a proper massage is to warm up the muscles. Why is it advisable to include warm treatments in the massage?
Effects of heat on the human body
Heat can quickly and effectively relieve muscle pain. It relieves clenching and spasms, helps heal inflammation and muscle contractions caused by stress. Heat promotes oxygenation of the cells and accelerates the healing ability of the body. It has a beneficial effect on blood circulation, counteracting tissue congestion, swelling and water retention. It can stimulate the lymphatic system and generally strengthens the body's immunity. After this kind of massage we will feel beautifully relaxed, with a calm mind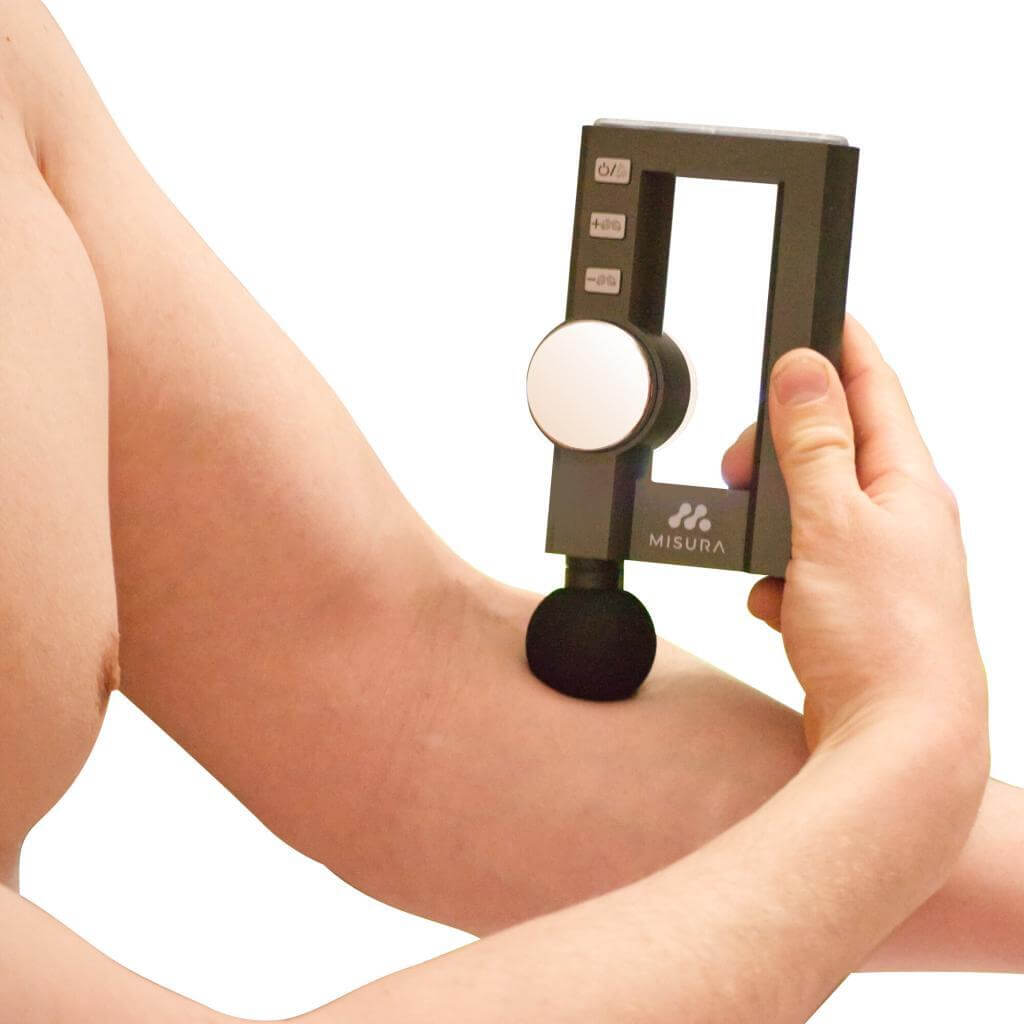 Benefits of the MISURA MB2 massage gun
With the MB2 massage gun, you can indulge in 4 levels of hot compression mode that range in temperature from 40-55°C. The device also has a quiet brushless motor with high power and a deep amplitude or depth of penetration into the muscles of 10 mm. The device can therefore provide an intense massage to anyone, including bodybuilders and other athletes. The gun reaches up to 3,200 revolutions per minute. With 35 speed settings, you can adjust the speed very finely to tailor the massage to your individual needs. Switching between speeds is made easy by the convenient large display. In addition, you can use the intelligent AI chip to regulate the strength of the massage according to the pressure on the heads. In the accessories you get 4 heads for all body parts.
The gun is extremely light for its performance, weighing just 0.35 kg. It can last up to 6 hours in operation. So you can enjoy a relaxing massage wherever you need it. That's why it is also suitable for travelling and busy days. The ergonomic shape of the gun with an interestingly designed rectangular grip ensures comfortable use.
Comparison with other MISURA massage guns
The MB2 massage gun differs from the smaller MB3 and MB4 massage guns in that it has a higher performance, a longer service life and a greater variability of speed settings. Despite the high performance, the MB2 model has a lower weight. The performance of the MB2 is equal to the professional version MB1 Pro, with which it also has a comparable depth of amplitude. The gun is thus suitable for professional and home use.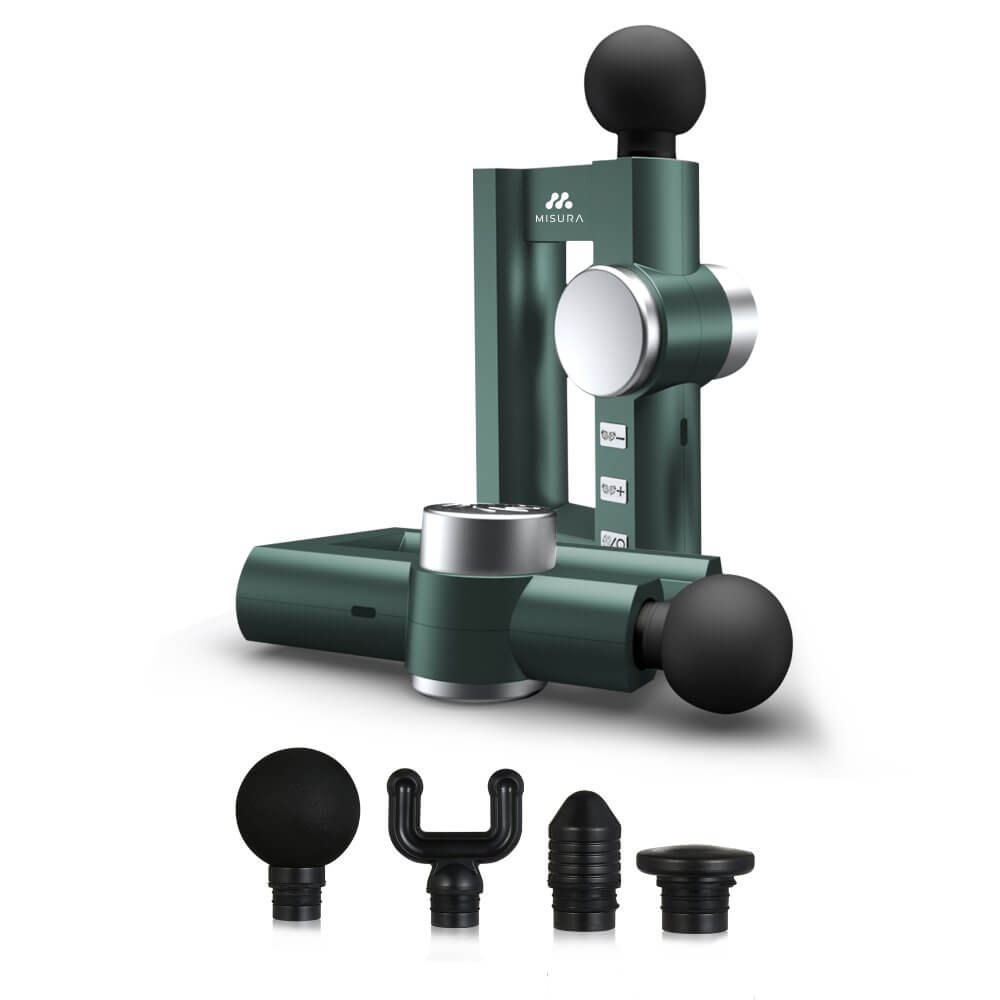 Massage gun MISURA MB2
Massage gun MB2, Operating time 6 hours, Li-ion battery 1800mAh, Package includes Massage device, 4x massage head, Instructions