Support for dual-monitor work has steadily increased over the years. The desire to make our work easier leads us to look for different methods to improve our workflows and increase our overall productivity. A common practice in many professions is to get a second monitor.
Jon Peddie Research conducted three studies on the topic of working efficiently with additional monitors during 2002-2017. The research found that more than 1,000 end users saw an average 42% increase in productivity when users worked with two monitors instead of one.
What are the benefits of getting an additional monitor and what are the general guidelines for setting them up, or what features should our laptop have to allow us to install a monitor without any problems?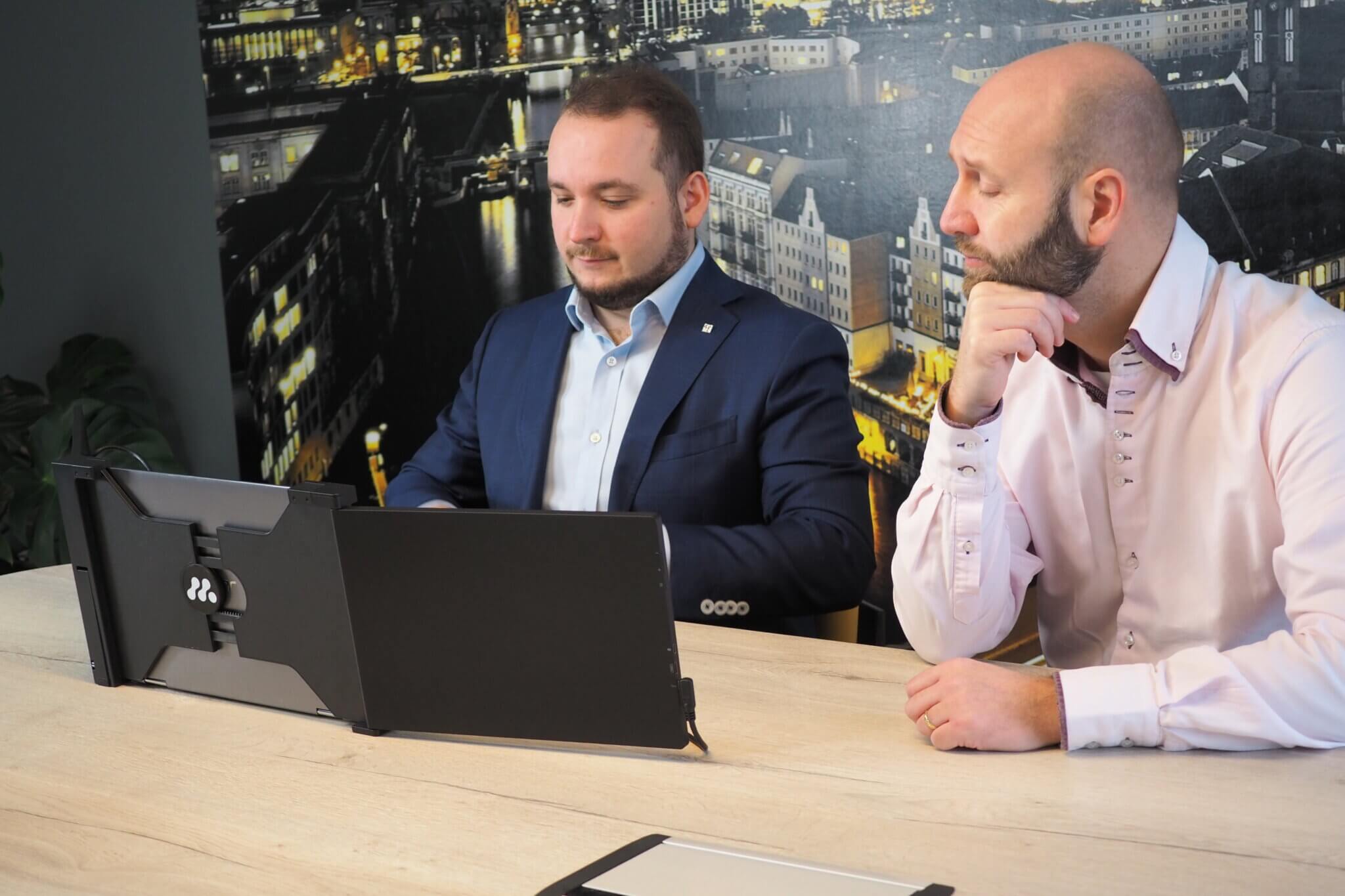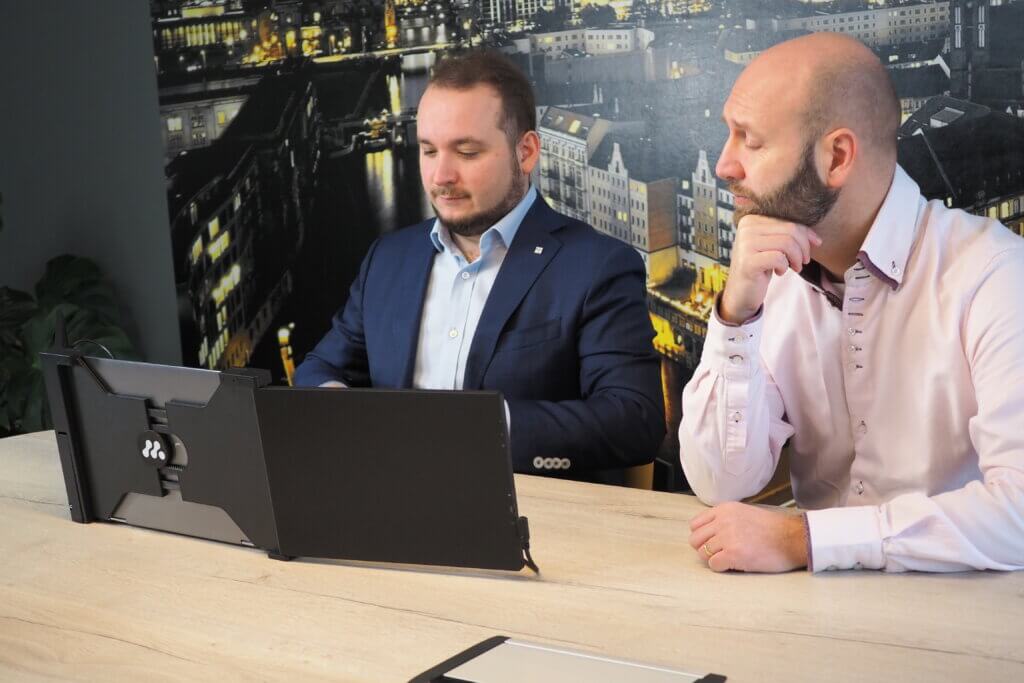 How an additional monitor makes work easier
Many professions need to have multiple windows open when working. For professions such as accountants who need to fill out long spreadsheets, data analysts, programmers, web designers, a second monitor is a necessity. For transcribing tables of long lists, copying codes with a parallel graphics program open, without a second monitor, the hours of work could increase many times over. This would make work longer and more time-consuming, painful or uninteresting due to constant switching between windows.
A second monitor will also make work easier for project managers or business owners who can work on one screen
and have email or social media, such as Twitter, open on the other and respond promptly to any problem. Since you won't have to switch between windows, there are fewer distractions. It's the switching between windows and bookmarks, of which we have a lot, that can often cause distractions when working.
Copywriters, on the other hand, take up a large portion of their time researching a topic, unless they're lucky enough to have a specialist across the table. This makes the research process much quicker. The same is true for students or professors when writing various specialized papers or preparing for a class.
The monitors are also well compatible with portable laptops
To connect a second desktop monitor, you mostly need an HDMI port, which is used for audio and video transmission. Most laptops and notebooks have this port, only smaller electronic devices such as tablets may have a problem, but it depends on the exact type. The same goes for MISURA portable monitors, which have an innovative technology that involves using a patented folding mechanism to mount them on a laptop and connect cables designed for power and audiovisual data transfer. After a simple configuration, which our customer service team can advise you on by phone or email, you can start working immediately.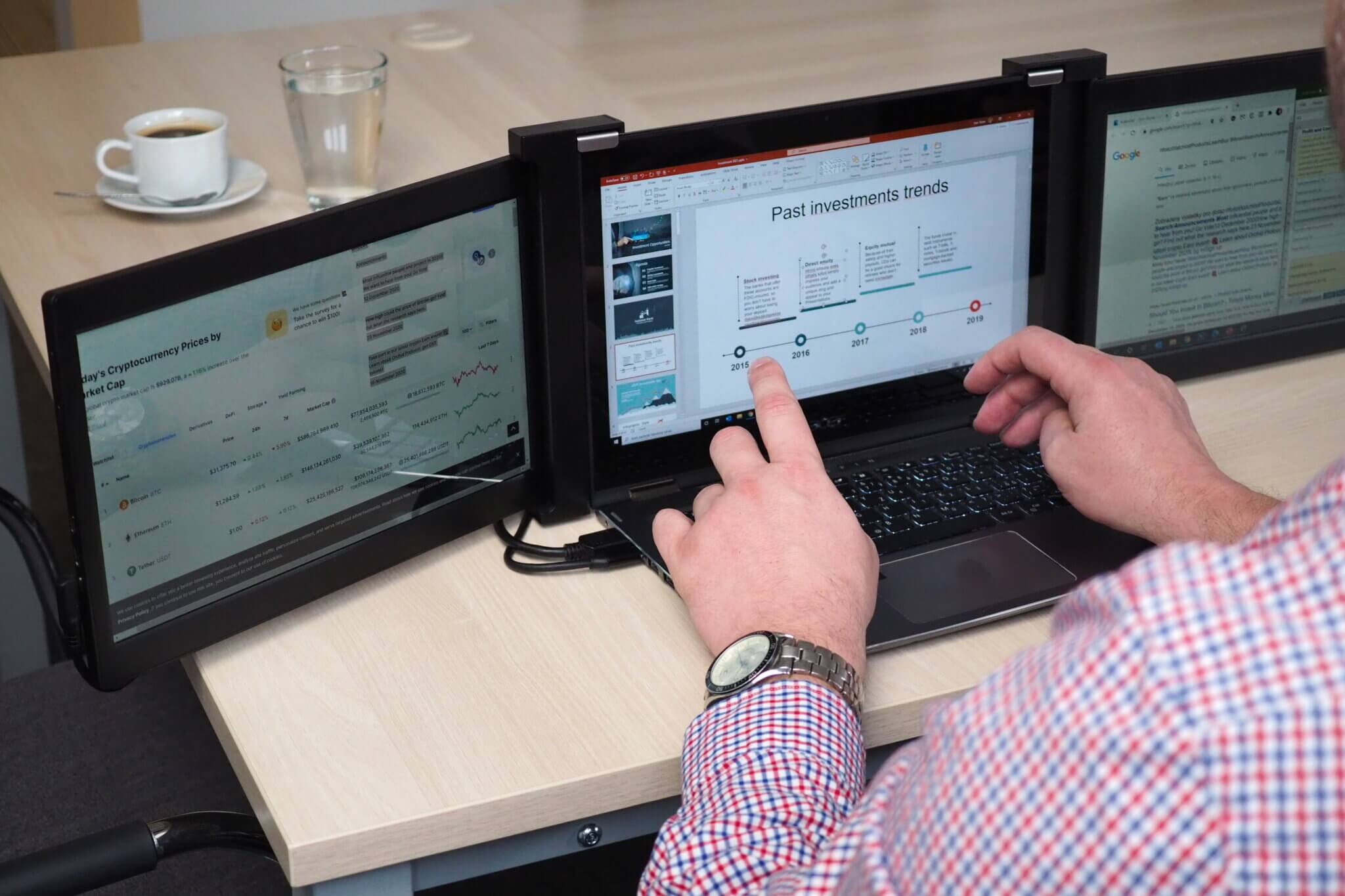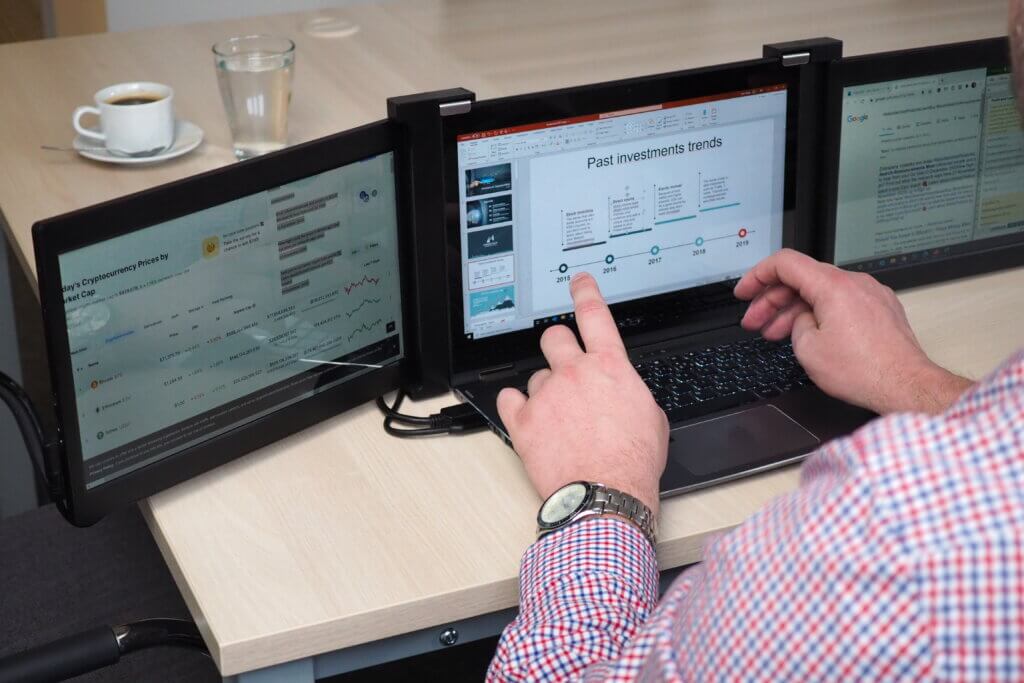 MISURA monitors are also suitable for portability
MISURA portable monitors are easy to store, lightweight (weighing just 1.5 kg) and therefore suitable for carrying wherever you need to go. Plus, with portable monitors you don't have to find desk space, which can be a disadvantage of desktop monitors.
Better work ergonomics
Anyone who has or has had a sedentary job is familiar with back, neck and wrist pain and eye fatigue after sitting behind a screen for long periods of time. That's why you need to be able to organise your working environment in a way that suits the principles of ergonomics. If we know how to sit properly at the computer and adjust the monitor to eye level, we can get rid of back pain and other ailments resulting from poor sitting posture. MISURA monitors can be adjusted to the angle you need, and MISURA ergonomic stands can help you with the elevation. Each stand has its own characteristics, you can make your choice in our e-shop, or read more about how to choose a laptop stand.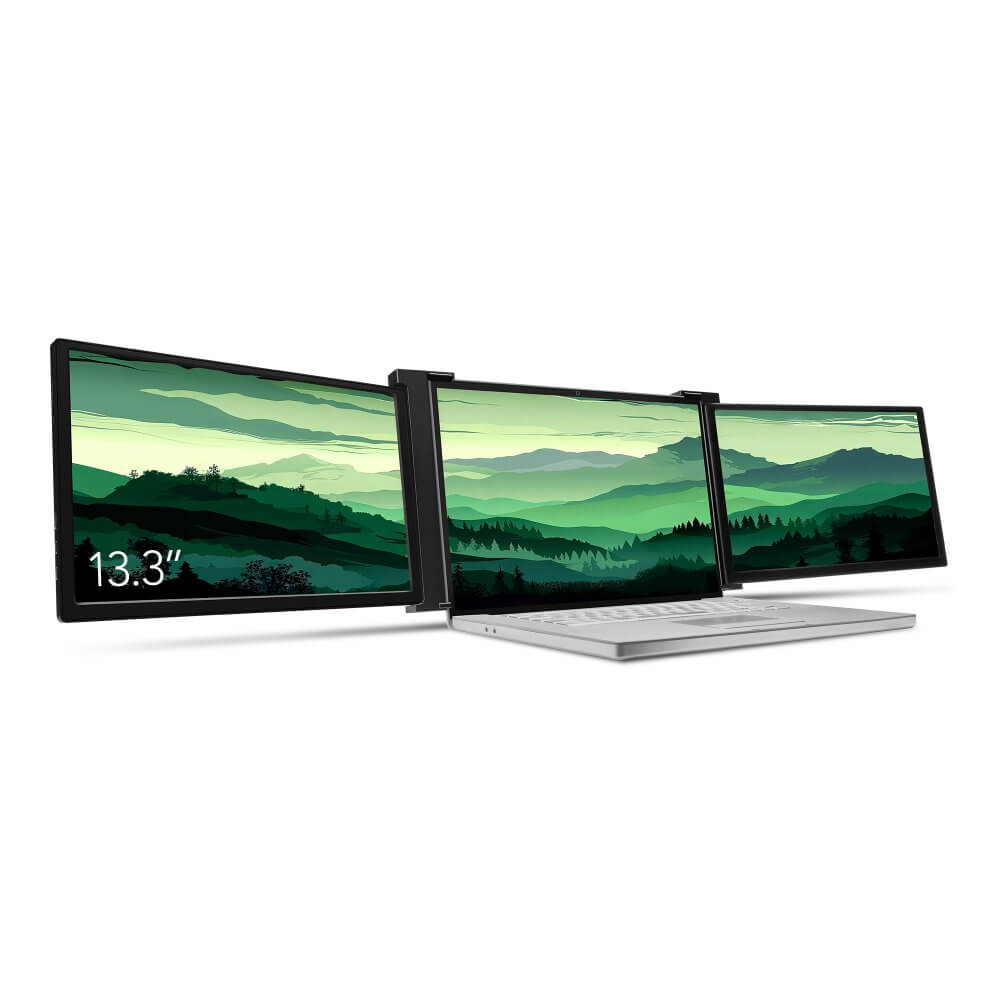 Portable LCD monitor 13.3″ for laptop
Portable LCD monitors – 13.3 ", Full HD, IPS, 220cd / m2, USB-C, HDMI,…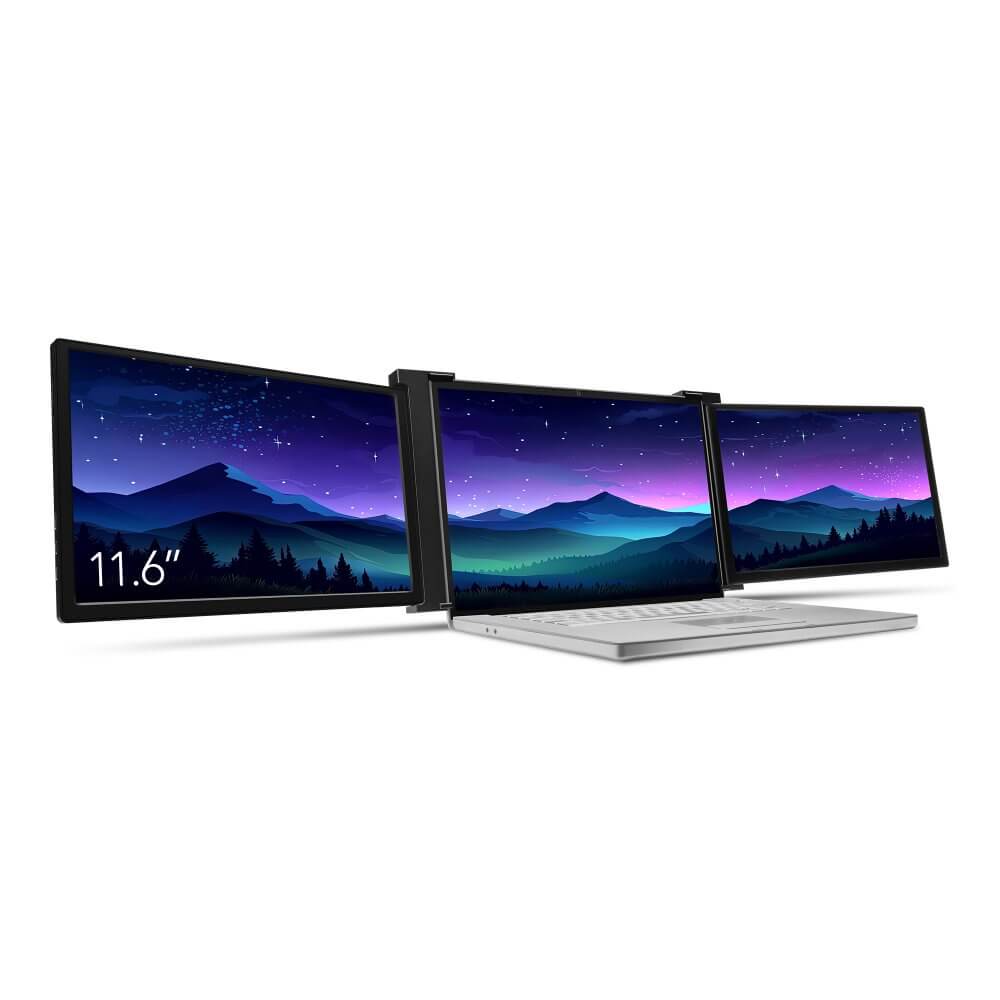 Portable LCD monitor 11.6″ for laptop
Portable LCD monitors – 11.6 ", Full HD, IPS, 230cd / m2, USB-C, HDMI, Low Blue mode. Suitable for laptops with size from 13.3" to…