"I am 33 years old and I already know that conquering my own body is not easy. I've always wanted to be bigger, stronger and faster than others, but I only took the step when I looked like an anorexic. The story is for all genetically ungifted individuals like me. Never give up on your dreams, even if someone tells you that you can't do it or that you can't do something."
Says fitness trainer and bodybuilder Petr Sedlacek about himself. He started working out in his twenties. From a young age he saw the aesthetics of bodybuilding, his life path naturally followed. His primary motivation was
"Muscles. How often have I seen them in movies since I was a kid. How I admired Arnold and Sylvester Stallone. How I wanted to be like them… Ever since I was a little boy, I wanted to be strong like them. But that's not what watching Rambo, Rocky and the Terminator is gonna make me. Unfortunately, I didn't find that out until I was 23, when I weighed 68 kg at 6'4″. All bone and skin. Muscle was out of the question. How many times I was ridiculed by my classmates and work colleagues. That's what pushed me to do something about myself."
And now to get off the couch and force myself into my first training session. We don't really know what we're supposed to be doing in the gym, we might even be a little shy. The joke is that no one starts pulling dumbbells perfectly like Arnold the first time, or doing 500 reps of Romanian sit-ups. Peter says it's perfectly normal to feel the way he did in the beginning: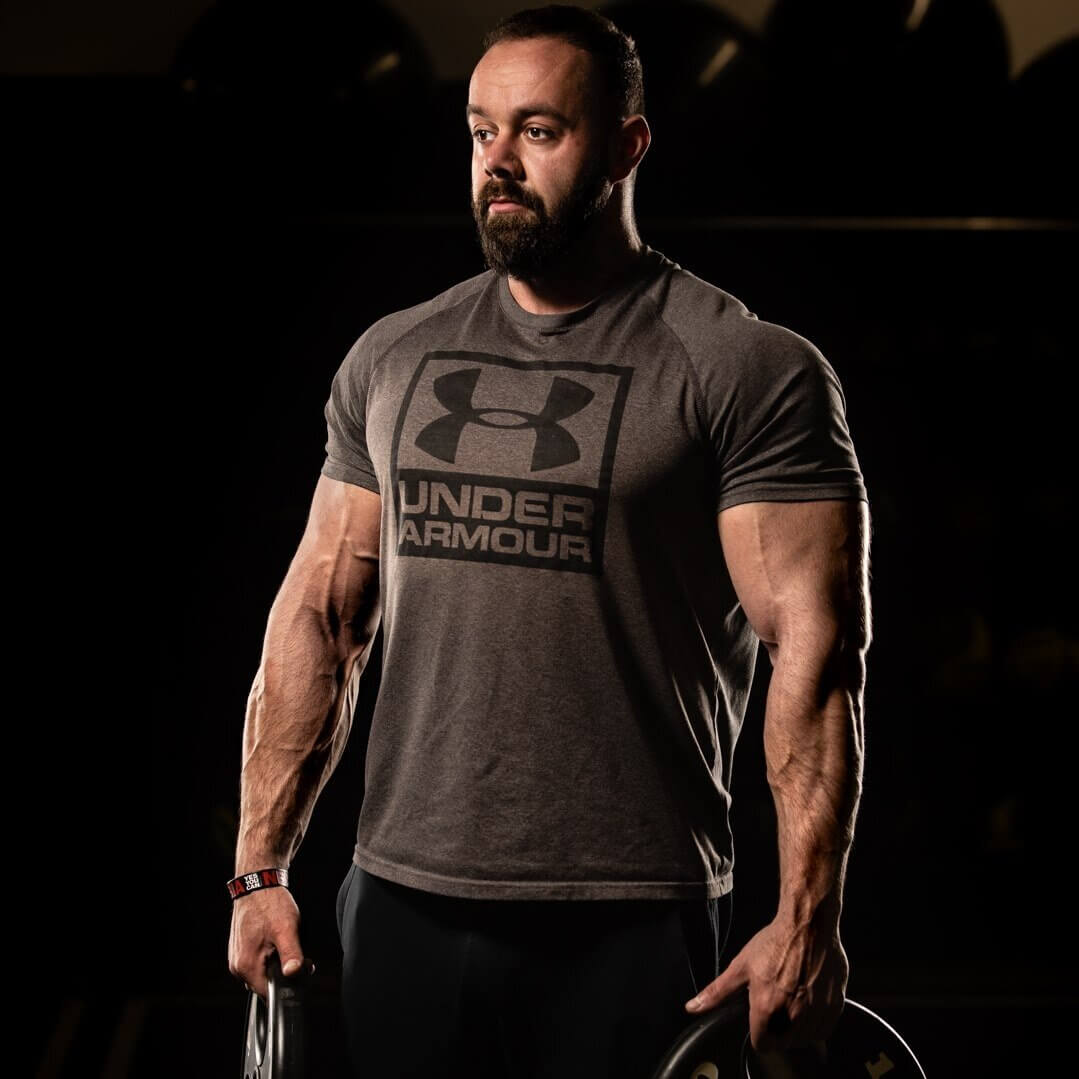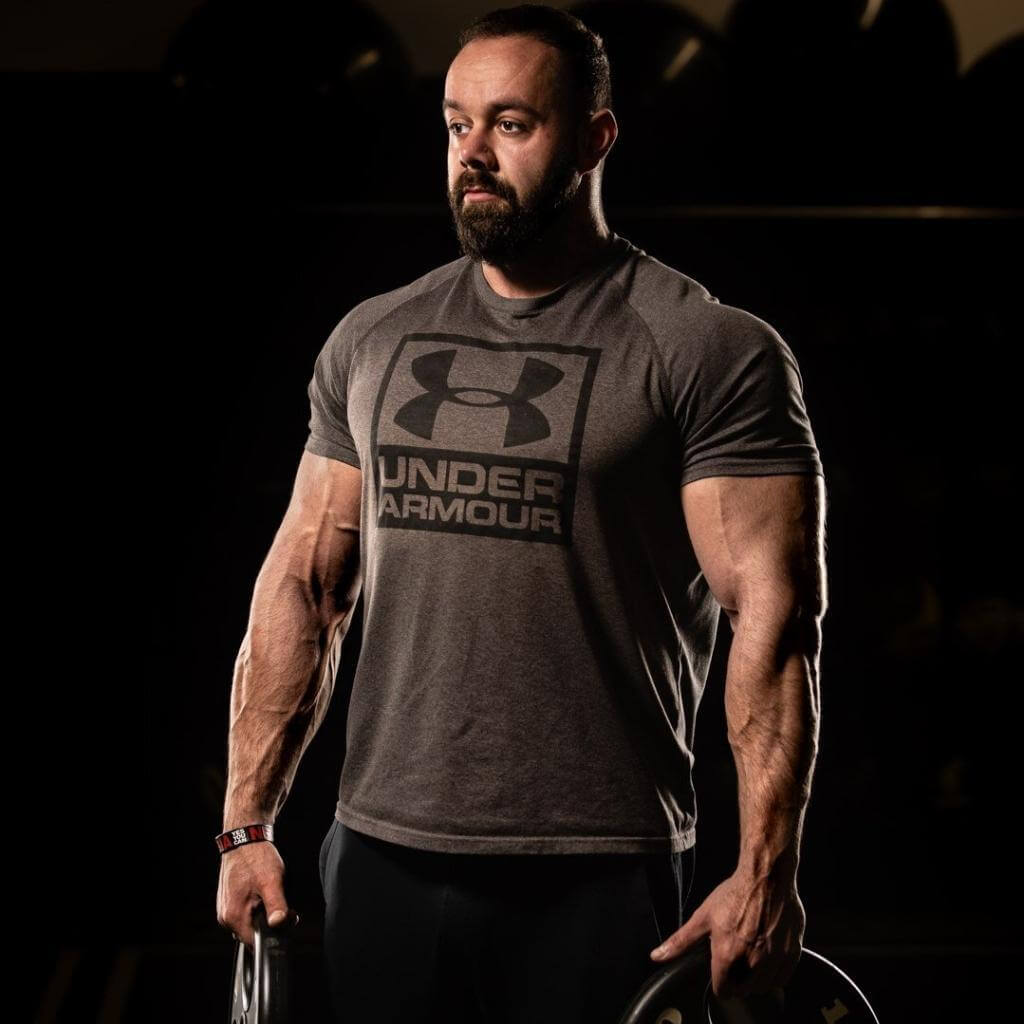 "In early 2012, I gritted my teeth and decided to ask a work colleague for help. I prepared my things at that time thick sweatpants, short shirt and on my legs I found Vietnamese knickers. My work colleague had been working out for a few years, so I hoped it would be okay. I knew nothing about diet, and nothing about exercise. I had already had a few visits to the gym, but there I just watched in admiration the stronger guys bench lifting what was for me at the time an incredible 50 kg. But doing nothing at the gym was over. I looked terrible and wanted to do something about it. And I did. I still remember how I fell into my first training session with a colleague with full vigour, "drowning" under a 30kg bench-press, squatting with 25kg and "swinging and twisting" 2 shrugs on the trapeze. Poor thing. The next day I was as broken as ever, but it gave me energy, because I told myself that this is so right and surely I am doing everything right…
Time was running out. Half a year passed like water and I was very happy. I gained 5 kg and I lifted 40 kg on the bench-press. But then something happened that I didn't count on. Stagnation. I didn't know what it was at the time, and that's why I wanted to quit the gym. However, before I finally decided to quit the gym, I came across some interesting
articles and advice. I read all the articles on diet, supplementation, training and beat myself up for not looking sooner. I was actually working out with the vision of a bodybuilding physique and eating like a little girl. I also found out that I was the damned ectomorph, even though I had long told myself I was a mesomorph, plus my doctor diagnosed me with a 3x accelerated metabolism. I'm just now finding out how important it is to eat and sleep well. I had no idea before. I started buying rice, cereal and good quality meat instead of sweets and potato chips, so I started living a healthy lifestyle. I put on 75 kilos. Only now did I begin to understand how big a step this was. It's not so much about strength performance, which has improved by 30 or even 40 kilos for squats and bench-presses. I realised that despite all the difficulties I had overcome myself, strengthened my very weak will and persevered to work hard." peter explains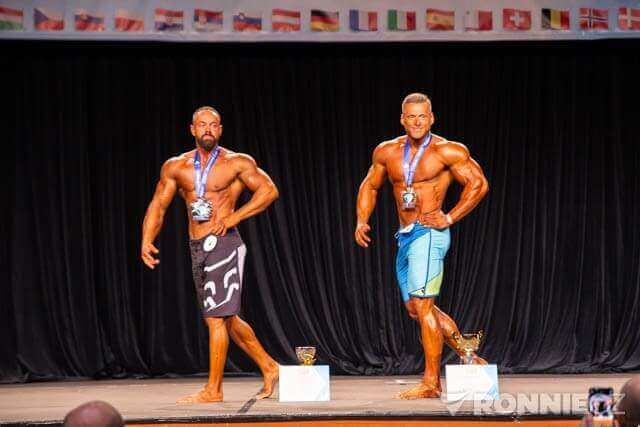 All of this helped him on his way to his desired goal. He started bodybuilding at a professional level. For his efforts he received a number of important awards, including a silver medal in the Muscular physique category at the 4th International Diamond Cup Prague 2022, 2nd place c Muscular physique at the 43rd Grand Prix PEPA Opava 2021 and 5th place at the WORLD CUP ROMANIA 2018. He is constantly educating himself and working to push himself forward:
"No, my journey is far from over. My physique is still miserable, but I see something more in it. Strengthening has given me a lot. A better lifestyle, an end to sitting in pubs every day and last but not least, pride and confidence in myself."
Fitness and a healthy lifestyle go hand in hand with our mental state, willpower and confidence in ourselves. Peter's positive mood and outlook on life is typical. That's why he encourages
"I would also like to say that many people laughed at me, they said to me: 'A biscuit like that makes you stronger? You can never be big!" But I didn't take it seriously. But everyone has to start somehow. And I'm doing it for myself, for my own good. So don't ever let yourself get discouraged from doing what you enjoy, and always keep moving towards your goal."
Finally, we set up a short interview about Peter's daily life and asked for some tips on recovery and using the massage guns.
What do you consider to be your greatest achievement?
"That's a tough question. I prefer to rejoice in smaller things so that there are more of those joys. I am happy when I help someone with their diet and training plan and the client gets good results and enjoyment from it. I'm happy that there are people who read my Instagram posts. It makes me happy when I succeed at what I'm trying to do… but I just can't say what my biggest accomplishment is no matter what I do… I don't think I can perceive anything like that."
What does your typical day look like?
"This is a good question, but at the same time it's very easy to answer. In the morning, if my wife can't make it, I take my daughter to daycare, then move to the fitness center where I'm with clients until the afternoon. Then comes my workout. Grocery shopping cooking for the next day, frolic with my daughter bathing her, dinner together and bed."
Do you recommend using a massage gun before/after your workout and why?
"Definitely yes. This new trend, and for me a great trend, helps to improve muscle contraction, which all athletes appreciate by-name, fitness athletes are no exception
By massaging the muscles, the muscle fibres are strengthened and also the fascial tissues. At the same time, the muscles relax and the tension itself is relieved. Thanks to this, you can boost your athletic performance, use the massage gun to warm up and prepare your muscles for the training itself and thus prevent injuries. The same applies after exercise, to relieve muscle fatigue and pain, it is a good idea to massage your body or rather the exercised area with the massage gun."
What are the main benefits of using a massage gun for you?
"For me, there are probably three main benefits of the massage gun: pain relief, injury prevention and increased athletic performance, and activation of the nervous system."
Do you have any other tips on how to recover after a tough workout?
"Nowadays, regeneration in cold water (hardening) is very fashionable. In the world of fitness, but also in other spots, the basis is mainly sleep, which is much neglected, but one of the most important aspects for the regeneration of the whole body."