The MISURA vacuum cleaner has a wide range of applications. Its advantages are its very small dimensions, the possibility of transporting it almost anywhere and its very good storage capacity. It is designed more for supplementary cleaning to large floor vacuums.
The MISURA vacuum cleaner has a superior suction power due to its miniature size. A small brush is included as an accessory. It can also reach hard-to-reach areas of furniture and rooms. You can also easily charge it via USB cable, for example from your computer. It allows you to achieve enough power for fast vacuuming and efficient cleaning in many places, including the home and car.
It can handle an operating time of 20 – 25 minutes depending on the load and charges to full capacity in about 3 hours. Its weight is very light at just 353g. The capacity of the container is 100 milliliters. It is better to clean the filter regularly to maintain high performance. For this you can use our MISURA waste bins
Its indisputable advantage is that it is not restricted by a cable and you can move it freely around the space and the car without restrictions. Compared to most other handheld vacuum cleaners, this vacuum cleaner is very small, with dimensions of only 148×155×57 mm. It is available in sleek white and black.
1) Car vacuuming
MISURA is a practical helper for cleaning your car and your home. This handheld portable vacuum cleaner is small, portable, efficient and can be on hand at any time. It is one of the smallest vacuum cleaners, yet it has high performance. While handheld vacuums can't take the place of large floor or stick vacuums for general cleaning of large areas, their advantage is the ability to get into hard-to-reach places, in the apartment, car, office and wherever you need to go, thanks to their miniature size and light weight.
Did your child crumble a biscuit on the back of your car seat? Did you carry a colleague in the passenger seat who got pebbles from your shoes dirty on the recently meticulously cleaned floor? Did your mother-in-law put flower pots in your clean trunk and now you have bits of dirt or sand in it? You don't have to clean the whole car again. Just take the MISURA cordless vacuum cleaner out of the glove compartment or trunk and quickly vacuum everything.
In addition to the seats and the floor, the MISURA vacuum cleaner can also clean the dashboard, the car's glove box, the door side panels, the area around the gear lever, the trunk lid, the trunk compartments in the car or the tight spaces between the car seats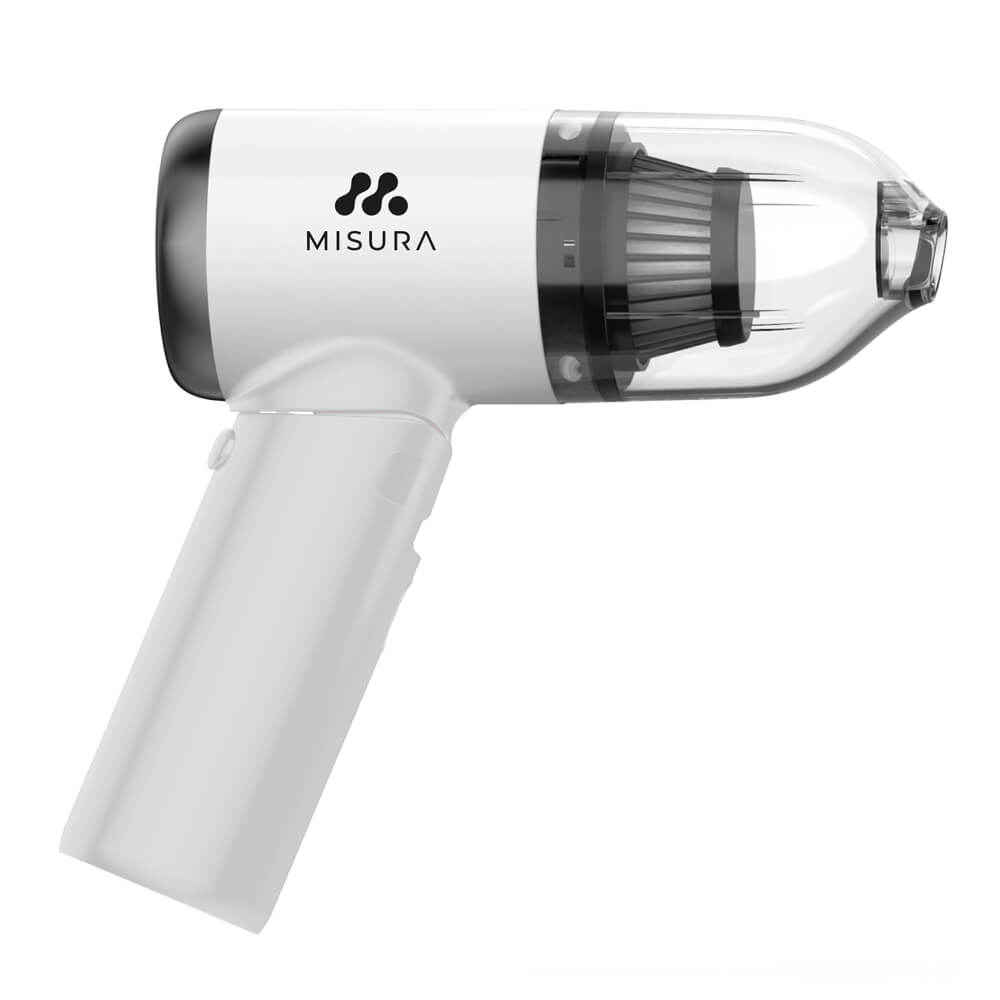 MA01 – cordless portable car vacuum cleaner, foldable, 5 000Pa, WHITE
The compact and quiet MISURA MA01 handheld vacuum cleaner is equipped with a Li-Ion battery that provides energy for up to 20 minutes of operation.…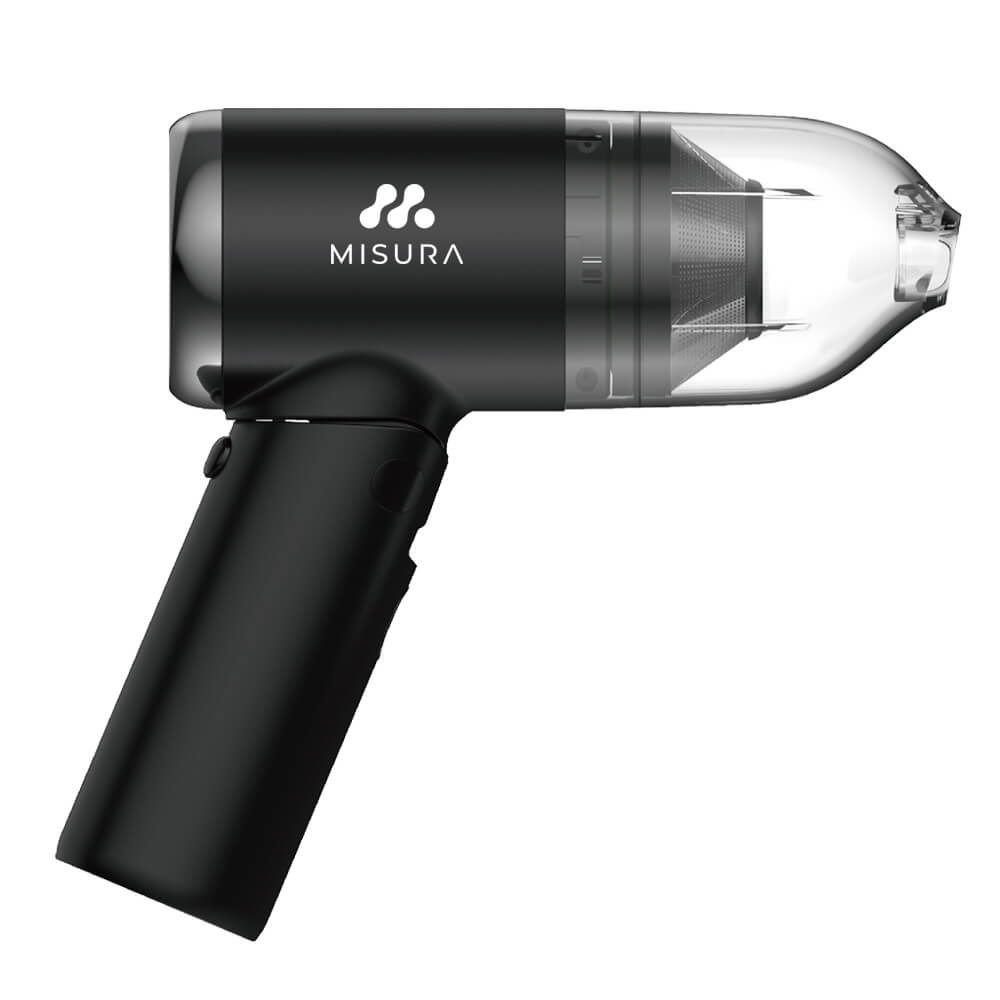 MA01 – cordless portable car vacuum cleaner, foldable, 5 000Pa, BLACK
The compact and quiet MISURA MA01 handheld vacuum cleaner is equipped with a Li-Ion battery that provides energy for up to 20 minutes of operation.…
2) Cleaning up after the baby in the car
Do you have children at home and drive them around in the car? Then you know how much of a mess they can make in a moment while driving. Spilled biscuits, crumbled bread from snacks, muddy seats and floor, spilled drinks – your car can change beyond recognition in a matter of moments when you're driving with kids.
The MISURA vacuum cleaner fits easily into your car's side storage compartment or glove box, so you can always be ready to deal with your beloved kids' "unwanted products". It will make travelling with kids much easier by not having to keep pulling out the big vacuum cleaner to keep the car clean.
The vacuum cleaner can also deal with mud or deposited leaves, pine needles, pebbles and other dirt if you and your children are returning from a trip during autumn and winter days when the countryside is already wet and the mess is easily deposited on your car shoes
3) Minor vacuuming in the home
The MISURA handheld portable vacuum cleaner has a wide range of uses in your home too. It's suitable for the kitchen and hard-to-reach places that a larger vacuum cleaner can't reach, such as the various creases in the sofa and upholstered furniture. With the MISURA vacuum cleaners, your cleaning will be perfect. It will also make your job easier when vacuuming the carpet, spilling small dirt and food residues
4) Work trips
The MISURA vacuum cleaner is the ideal travel companion. Thanks to its size and great portability, you'll love it immediately. Whether you are going to a business meeting in the Czech Republic or abroad, the MISURA handheld vacuum cleaner will clean your clothes, but also your dusty computer or whatever you need.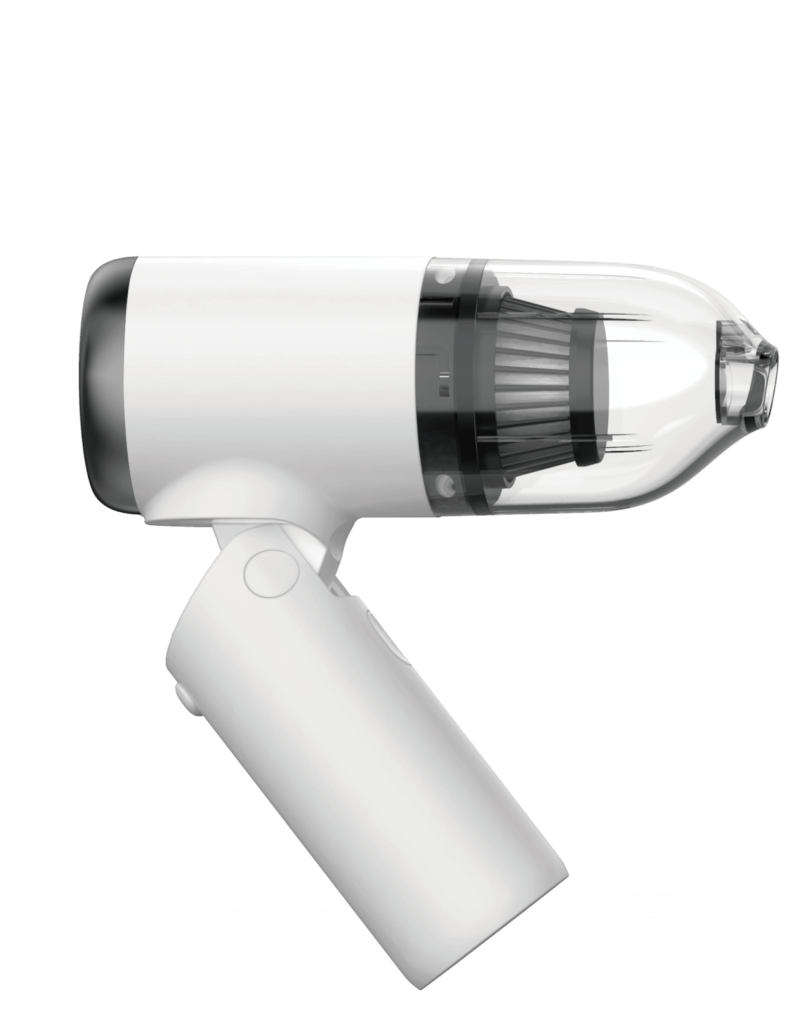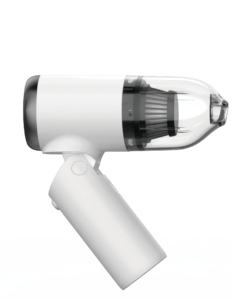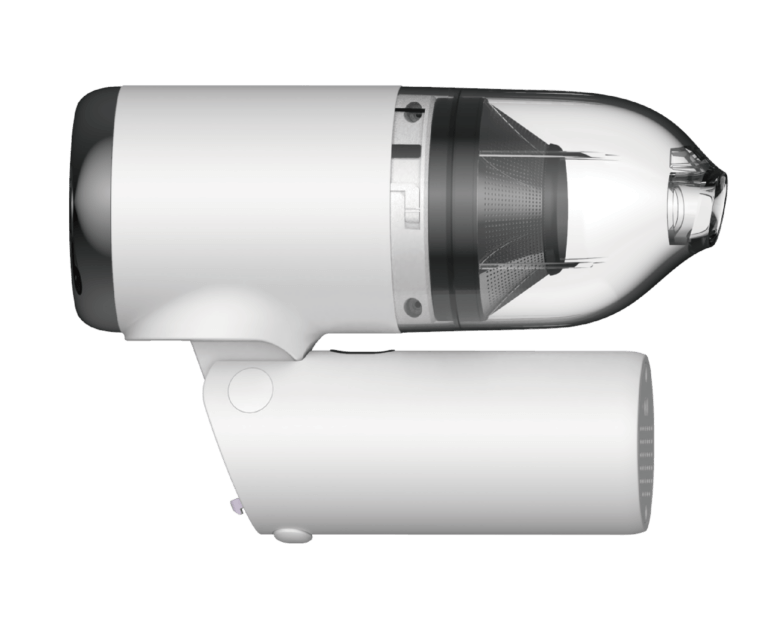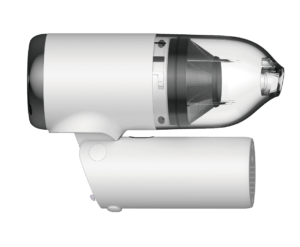 5) For the office
Today's range of vacuum cleaners is very wide. In this range, MISURA vacuum cleaners stand out for their small size, storage and lightness. Thanks to its dimensions, the cordless vacuum cleaner can fit in your office desk drawer. Have you made a mess on your desk or keyboard? Need to get rid of dust on your monitor quickly? Spots on your dark jacket? Just take the MISURA handheld vacuum cleaner out of the drawer and you' ll be clean in seconds. If you want to recharge the vacuum cleaner, just plug it into your computer's USB-C, just like you charge your mobile phone at work. Or you can use the socket and your mobile phone charger.
With the MISURA handheld vacuum cleaner, you don't have to wait for the cleaner to arrive. When a visitor arrives or an unexpected meeting takes place, the MISURA vacuum cleaner quickly conjures up a perfectly clean workspace.
6) Vacuuming a caravan or tent
Going on holiday in a caravan or tent? Do you want to keep clean, but a large vacuum cleaner is too impractical for your trip because you are saving every decagram of weight and inch of space? Then the MISURA vacuum cleaner is ideal for you. It can handle a lot of work and you can store it anywhere. You've brought sand, pebbles or other debris into your shoe tent. Or have you crumbled it while eating? The MISURA portable vacuum cleaner will help you vacuum even under the tent. It is one of the few vacuum cleaners on the market with USB-C charging. It also allows convenient charging with a wide range of current powerbanks. It is ideal in combination with the MISURA MB3 and MISURA MB4 travel massagers, which have a powerbank function. You can thus charge the vacuum cleaner even under a tent.
7) Vacuuming the frame and window folds
Windows are places where a lot of dirt and dust lingers because they have folds that most vacuums can't reach. The MISURA vacuum cleaner has a special brush that can easily get into the hard to reach places on the windows and sill. You can definitely include it in your cleaning and enjoy the perfect result of your work
8) For social events
There tends to be a lot of hustle and bustle during wedding preparations. In addition to perfectly clean clothes, there are great demands on the cleanliness of the space and tables. The MISURA vacuum cleaner is small, unobtrusive and can easily remove, for example, spilled food or small dirt on a dress or suit. Do you have a jacket or dress covered in petals or rice thrown around by the newlyweds? Are you holding an outdoor social event and have lint stuck to your suit? Do you need to clean up before a photo shoot? Take the MISURA vacuum cleaner out of your purse, briefcase or car glove compartment and you're out of the box in seconds.
9) For pet hair
Do you have a pet at home that leaves hair everywhere? The MISURA vacuum cleaner can easily handle them too. It features a rotating brush that removes hair from sofas, furniture, clothes and various places where it sticks.
ADVANTAGES OF THE MISURA VACUUM CLEANER
Small, compact and easily portable
Highly hygienic
Charges via USB-C
Easy suction 5000 Pa
Cordless – no cord needed
High efficiency and suction power
Powerful enough to clean your car perfectly
Suitable for different types of seats and floors
Best value for money
Multiple filters
Just dump the waste and throw it away
Relatively quiet operation
Easy maintenance
Handles food and hair
Gets into inaccessible places