The portable monitors from the European brand MISURA are spreading across the European Union. The whole team is grateful for the positive feedback from the Czech Republic, Slovakia, Poland, Hungary, Austria and Germany. Thanks to the stable background of our European company, customer care, service, advice and repair service for our products is available for all European Union countries where MISURA operates
1. Quality
What makes MISURA products so unique? Portable monitors with patented technology create a triple screen so you no longer have to constantly switch between windows. Use them for work and gaming. High-quality monitors are indispensable for people who travel a lot with their laptop and need to expand their workspace
MISURA monitors stand out for their high performance, fast response time, compact size and at the same time very low power consumption. Last but not least, they impress with beautifully colourful and sharp images in Full HD (1920×1080) resolution and IPS technology, which gives the monitors the same bright colours from any viewing angle. They are compatible with every operating system – Windows, macOS, Linux. Together with the case, they are easy to carry, fitting into any laptop bag. Depending on the size, they weigh from 0.83 kg to 1.5 kg while maintaining a slim 9 mm display.
The monitors attach to the laptop using a patented folding mechanism. Then, conveniently unfold the monitors to adjust the angle you need. To connect the monitors to your computer, you need ports for 2 USB – C cables or additional ports for mini HDMI and USB A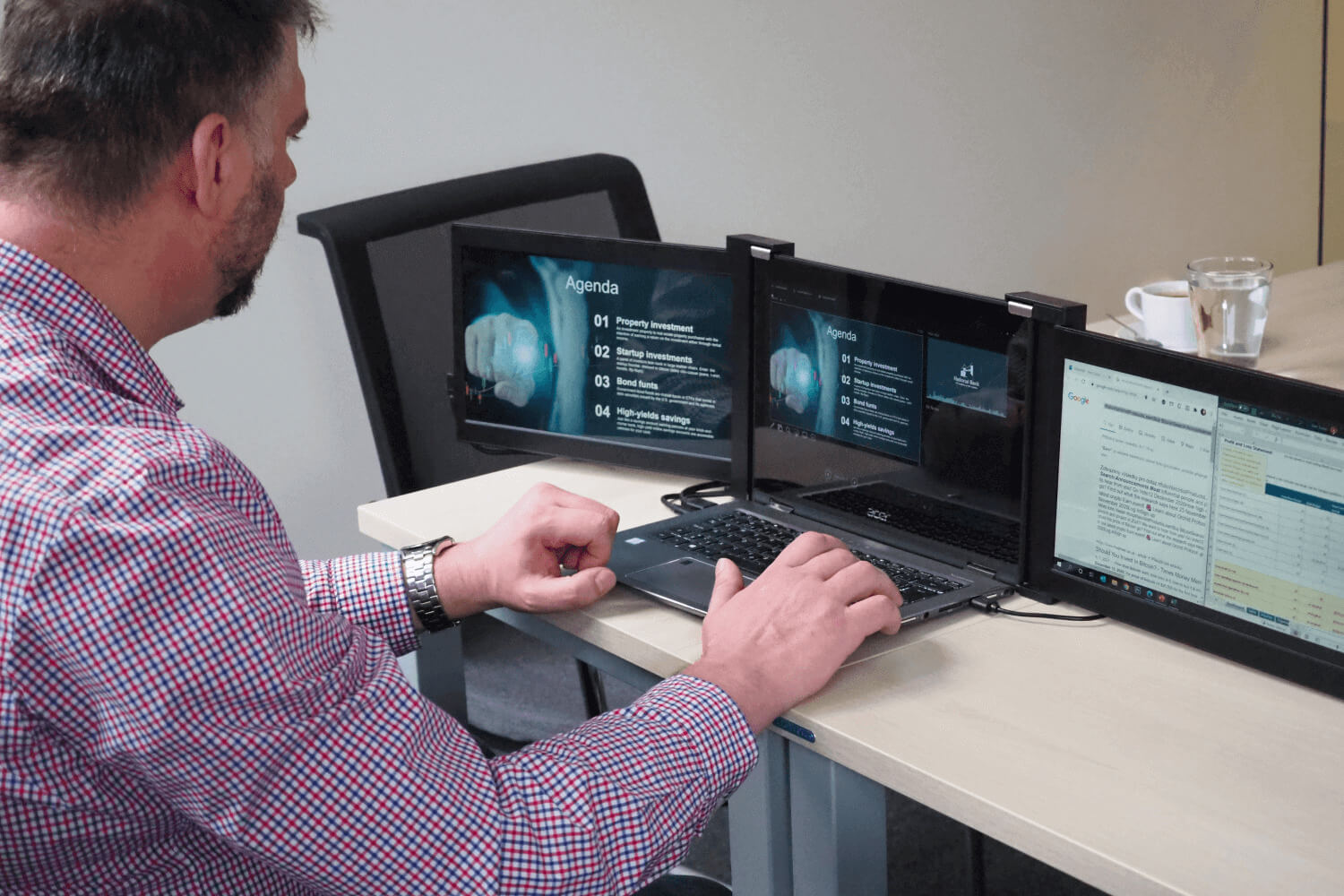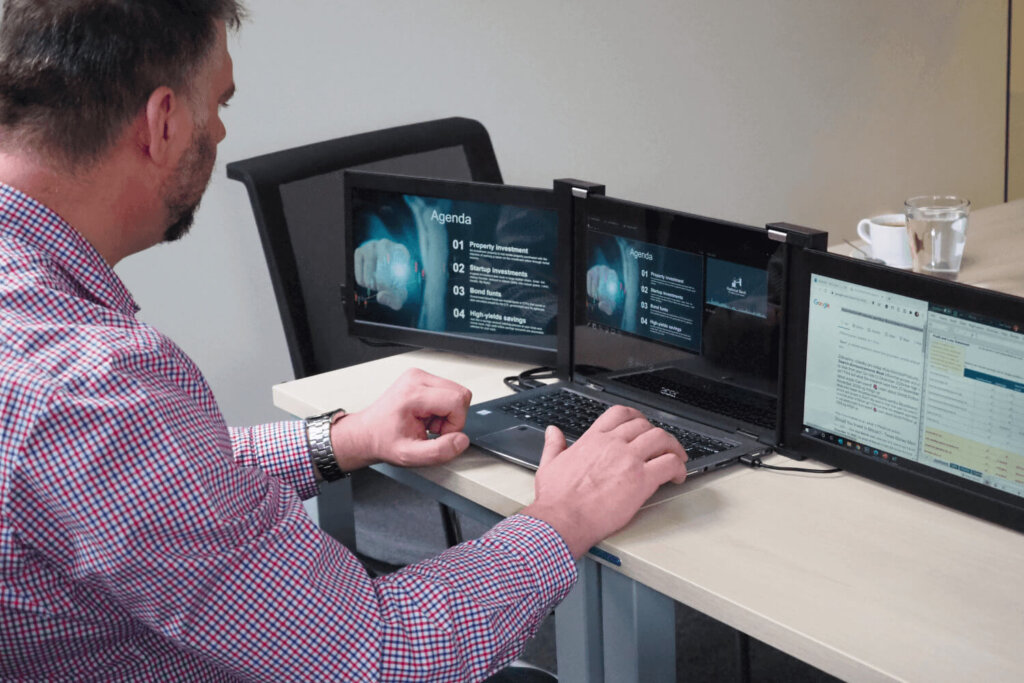 2. Everyone's choice
MISURA monitors are available in 13.3″, 11.6″ and 10.1″ sizes. You choose the size of the monitors to fit your laptop. You can connect them to laptops from 10.1″ to 17″. The smallest monitor fits laptops from 10.1″ to 13.3″. The 11.6″ monitor goes on laptops 13.3″ to 16.1″. The largest monitor size is used on devices with a minimum size of 14″. The largest and smallest monitors have a glossy display, and the 11.6″ model, on the other hand, has a matte finish.
3. Reliable brand
At MISURA, we design, develop and test our products ourselves using high-quality materials. In addition, we provide our customers with client service and a 2-year warranty on the purchased goods, reliable delivery and hassle-free return or warranty claims.
4. Possibility of repair
We have our own service center. We have also opened a repair option for our products should anything happen to your equipment. In this case, please feel free to write, call or send us photos. We will gladly advise you and suggest the best and cheapest solution for you
5. Quick complaint
Thanks to our sophisticated claims system, you don't have to worry about your money in case you want to return or exchange a product. It's easy to make a claim via the Returns and Claims page. Here you can conveniently order a return label and a courier to come to your home and you can hand the package back to them. No need to go anywhere. You just wrap the package carefully and everything else is taken care of
As soon as the goods are returned to us, they will appear in the complaints portal. You are kept informed about the status of the goods. If you have any questions, we can be reached on +420 727 800 100, via the form on the "Contacts" page in our e-shop or by email at [email protected].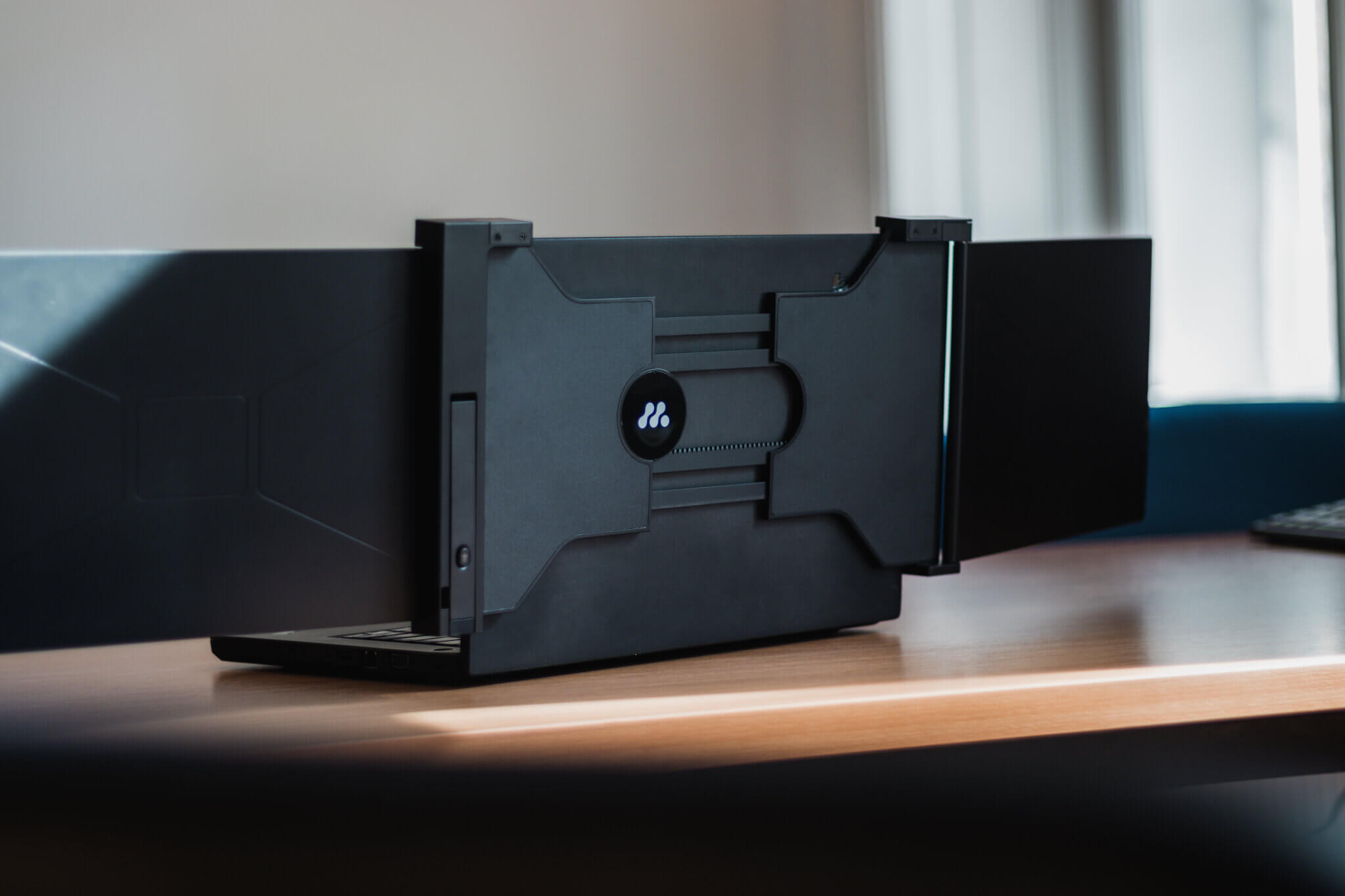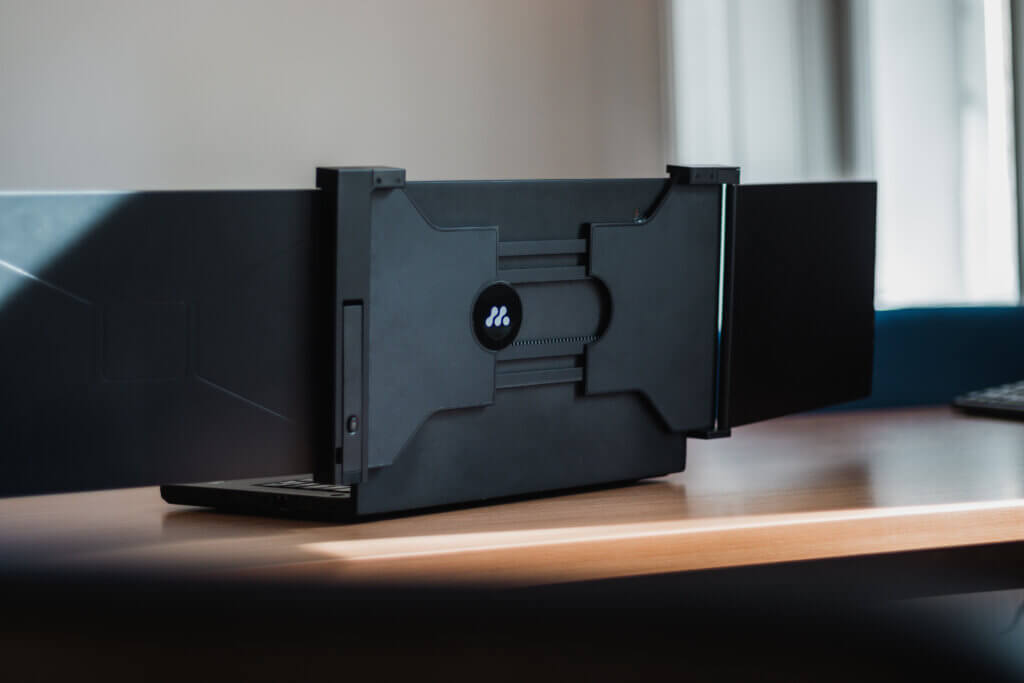 6. We care about maximum customer comfort
MISURA takes care of its customers through customer service every working day from 9:00 to 16:00. For more information on our products, please visit our e-shop or MISURA STORE. To receive a variety of news, please feel free to sign up for our newsletter. Free your imagination and increase your talents and abilities to the maximum in the greatest comfort. Treat yourself to the best.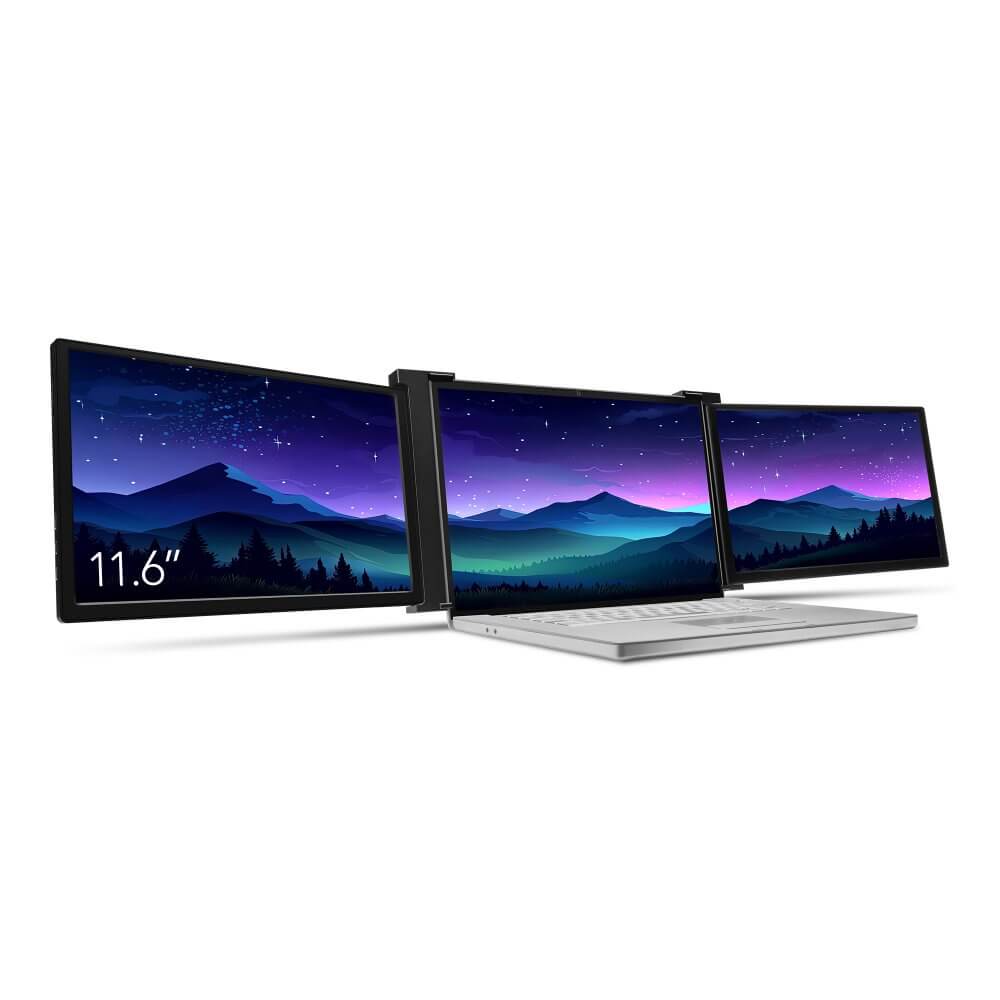 Portable LCD monitor 11.6″ for laptop
Portable LCD monitors – 11.6 ", Full HD, IPS, 230cd / m2, USB-C, HDMI, Low Blue mode. Suitable for laptops with size from 13.3" to…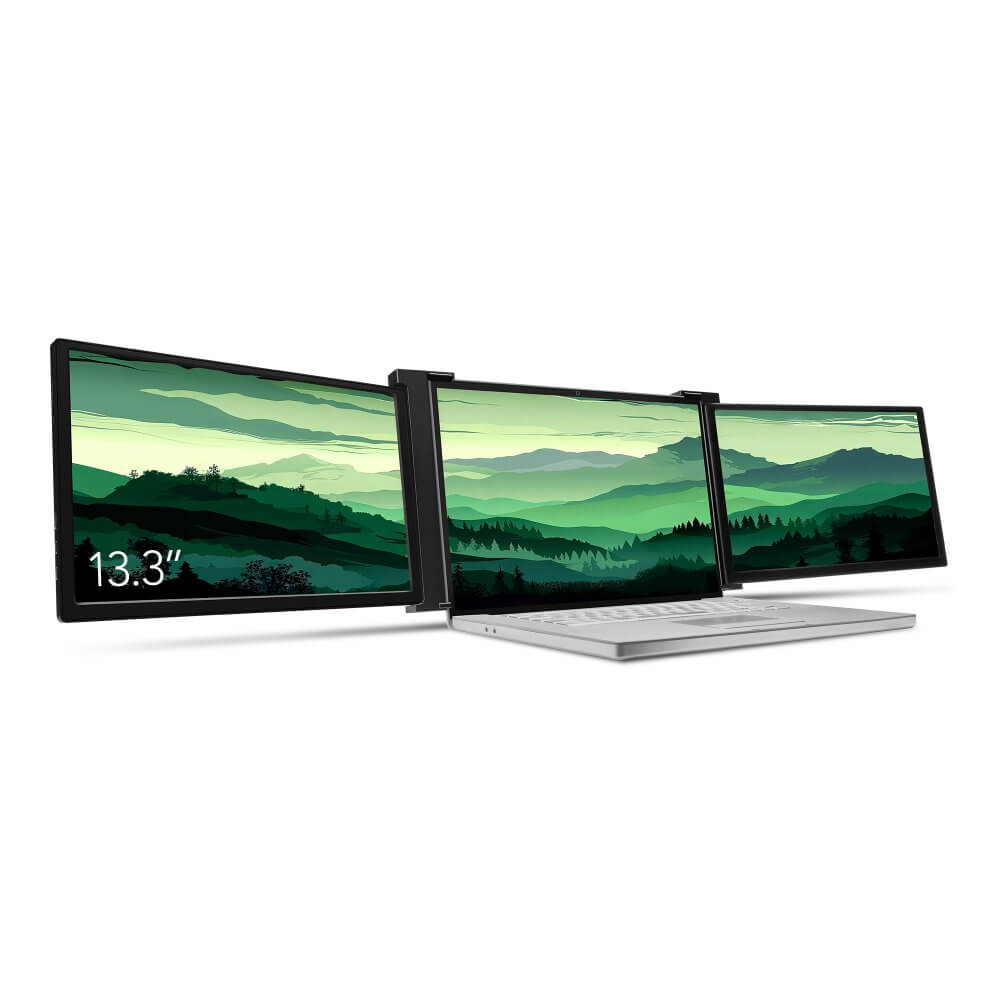 Portable LCD monitor 13.3″ for laptop
Portable LCD monitors – 13.3 ", Full HD, IPS, 220cd / m2, USB-C, HDMI,…