Due to the advancement of technology and opportunities, many people have started working from home. And with the advent of the coronavirus pandemic, which has affected several professions, the number of people in the home office has increased. Thus, groups of workers started working from home or as freelancers from anywhere in the world, which was a challenging nut to crack for some. Finding a work-life balance is a challenge for everyone. One of the main challenges is to solve the work environment problem.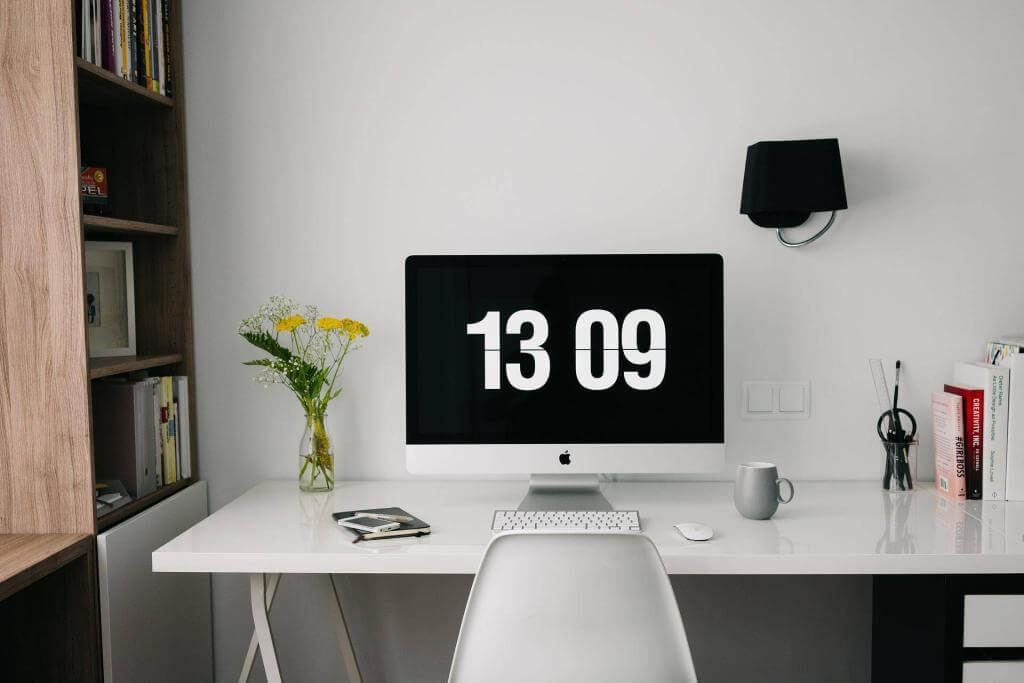 Efficiency and the power of feng shui
Have you heard of the Chinese teaching of Feng Shui? Originating in the East, it deals with the appropriate placement of elements in a space so that it is pleasant to live and work in, and the different parts of the living space are balanced aesthetically and practically
Everyone has experienced the feeling of feeling uncomfortable in a particular room, even if it looked nice, without understanding the reason for what specifically bothered them. Feng shui recommendations on how and where to place individual pieces of furniture, where to place the table, which direction to sit, where and which direction to have the bed, what materials, pictures and accessories to use in the apartment, etc. usually make sense even from a common sense point of view. Feng shui is very inspiring and worth exploring if you don't know it
According to Feng Shui, having a well-placed desk in the room is essential. One should never sit with one's back to the door as this weakens one. On the contrary, sitting with one's back to the wall gives one a sense of stability and security, thus giving one a strong position and status.
There should be objects in the room that evoke motivation and vision in everyone. In short, something that uplifts and inspires. And it doesn't matter if it's flowers, family photos, souvenirs from travels or motivational quotes. For example, there should be no decorations or pictures in the room that can cause anxiety or arouse inner negativity. Care should also be taken with lighting. There should definitely be enough light in the room.
A suitable workplace will increase work efficiency
Even though it seems that the workplace is not to be dealt with, the opposite is true. It is the environment in which you work or move that affects your feelings, moods, but also influences your thinking. Do you ever feel like you are not working effectively enough? Or do you feel that there are stimuli in the workroom that distract you from your work? Then pay attention! Even what's in the workroom and work area can distract you and reduce your work engagement. In this article, we give you tips on what to look for when setting up your work area.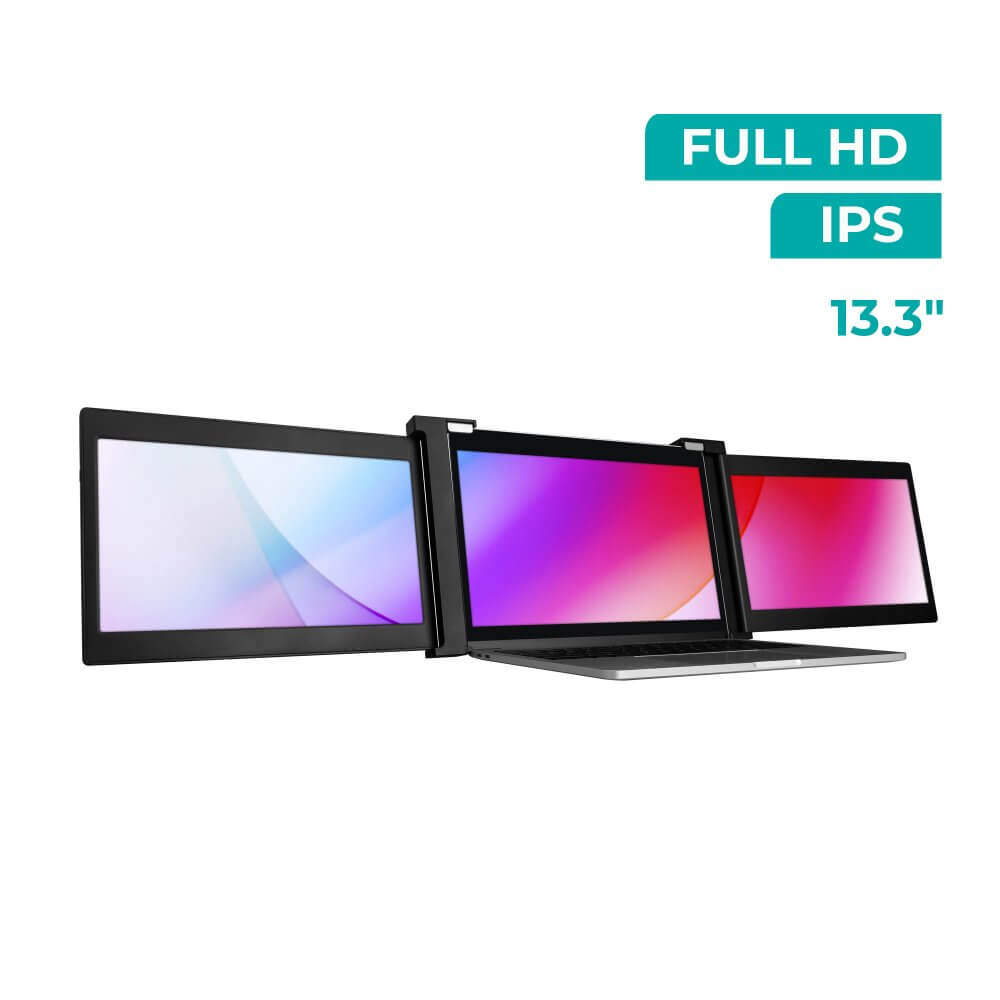 Portable LCD monitor 13.3″ for laptop
Full HD, IPS, 220cd/m2, USB-C, HDMI, Low Blue mode. Suitable for laptops 14″ and larger.
Minimalism and tidiness
You should fall in love with your work corner at first sight. It should be appealing to you because of how it looks and what it contains. If the sight of your workspace makes you sigh and feel reluctant to work, then it needs an acute change. Now your goal is to change this internal setup and start beautifying your corner. Get rid of the items that get in the way on your desk, as well as those that you don't need to work. Work is best done when only the items you need to work are on your desk. And as mentioned above, feel free to put something on your desk that motivates and elevates you to a whole new level.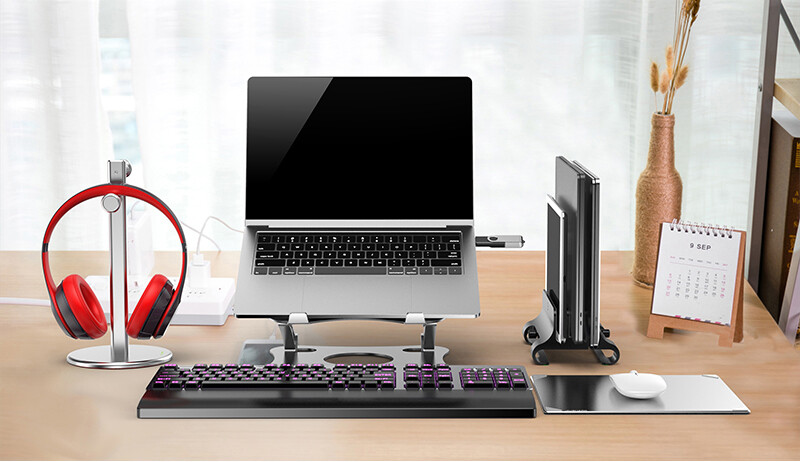 Another important element is order, both on your desk and in your thoughts. Don't sit at your desk if you have divided things that you then keep in your thoughts. These will then not let you work in peace. In this case, turn off your social media notifications and turn down your ringtones. In the case of interpersonal relationships, communicate the problem before work.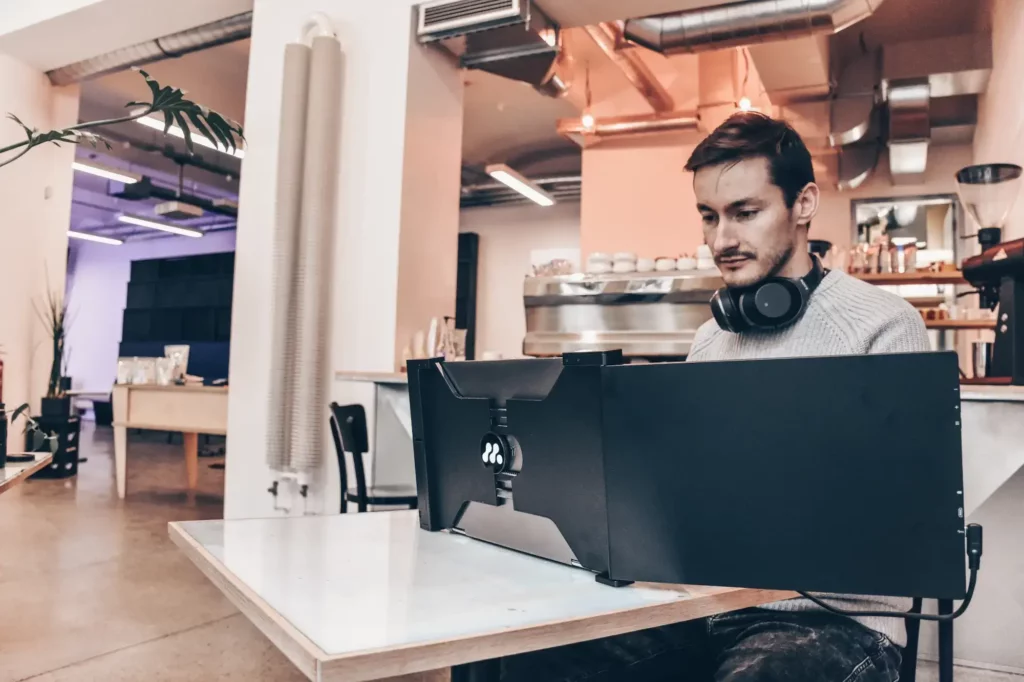 Try the MISURA deployment monitors
Have you noticed this technological innovation? MISURA deployment monitors are a unique way to spread out your work on your laptop. Do you often have multiple tabs open on Google while working in certain software? I'm sure you're familiar with the perpetual window switching. The trick is to fit two extra monitors on top of your laptop lid. You then have a three-screen workstation in front of you to boost your work efficiency and productivity. The monitors can be easily folded and rotated up to 235 degrees. You don't have to worry about what operating system you have or the screen size of your laptop. In fact, MISURA offers three versions of deployable monitors in 10.1, 11.6 and 13.3 inch sizes. They can be used on laptops running Windows, Linux and macOS.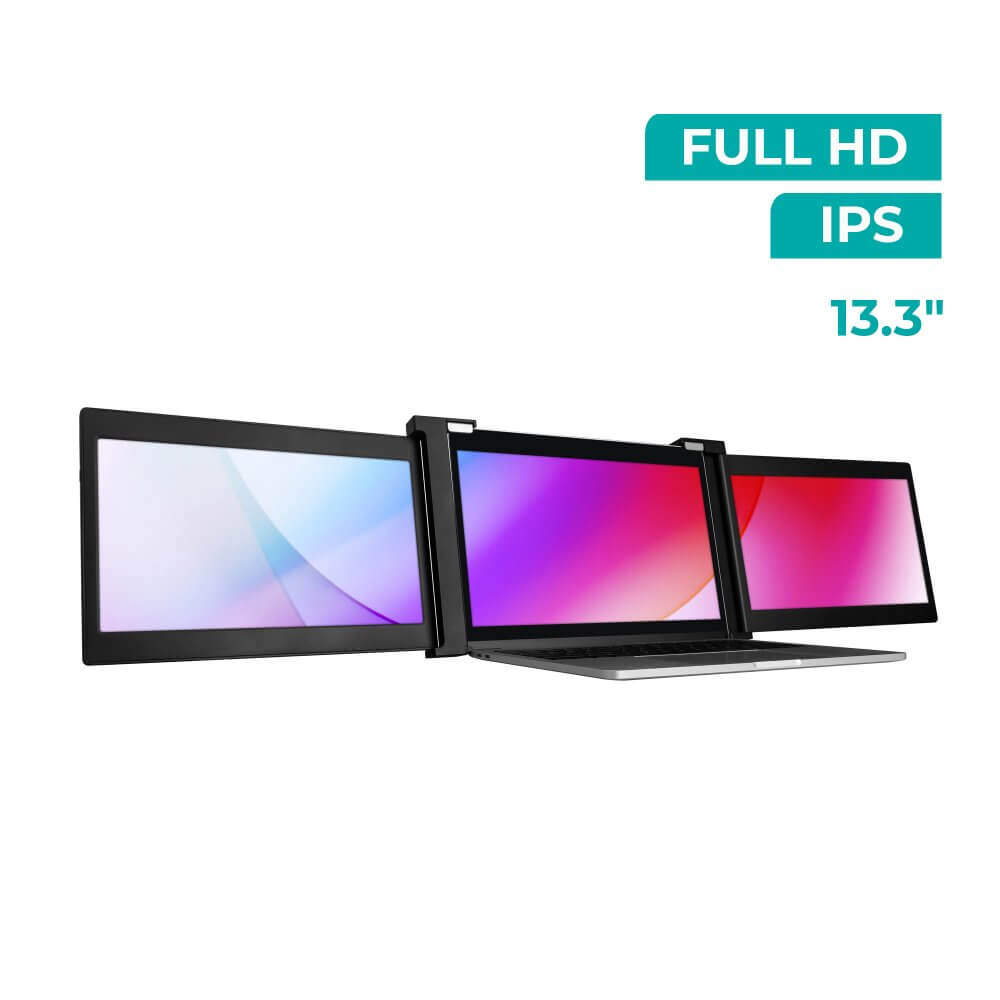 Portable LCD monitor 13.3″ for laptop
Full HD, IPS, 220cd/m2, USB-C, HDMI, Low Blue mode. Suitable for laptops 14″ and larger.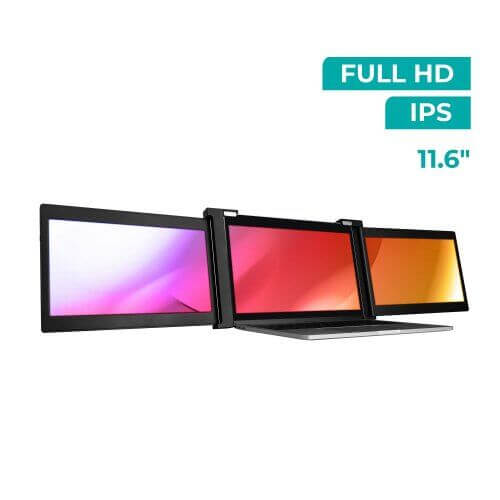 Portable LCD monitor 11.6″ for laptop
Full HD, IPS, 230cd/m2, USB-C, HDMI, Low Blue mode. Suitable for 13.3″ to 16.1″ laptops.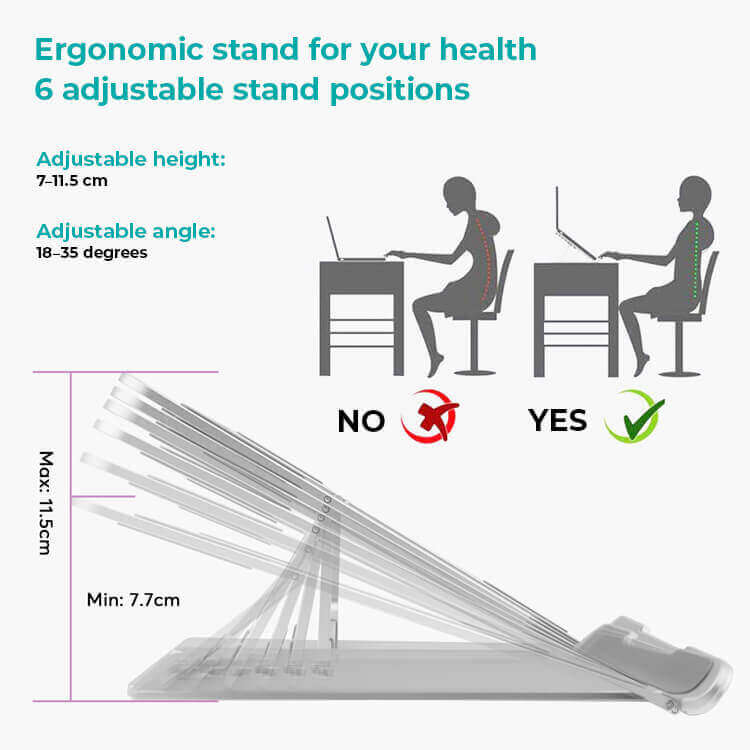 Workspace ergonomics
You know when you're working and suddenly your back or another part of your body starts to hurt? It's because you spend a lot of time on your laptop. But sometimes the demands of the job make it unavoidable. That's why you should also pay attention to your comfort and ergonomics, which deals with the comfortable optimization of the working person's space. Thus, the science of ergonomics tries to support a person's working environment so that he or she feels comfortable and that nothing restricts him or her at work.
That is why various ergonomic aids have started to be manufactured to ensure that you are comfortable enough while working. For example, MISURA offers ergonomic stands in different heights according to your preference. Thanks to the stands, you will save yourself from unnecessary neck tilting. They also help you adjust the screen to your natural eye height. In addition, think about the right choice of a good quality chair that gives you 100% support for your back.